Four Seasons X Bonnie Rakhit London Fashion Week Afternoon Tea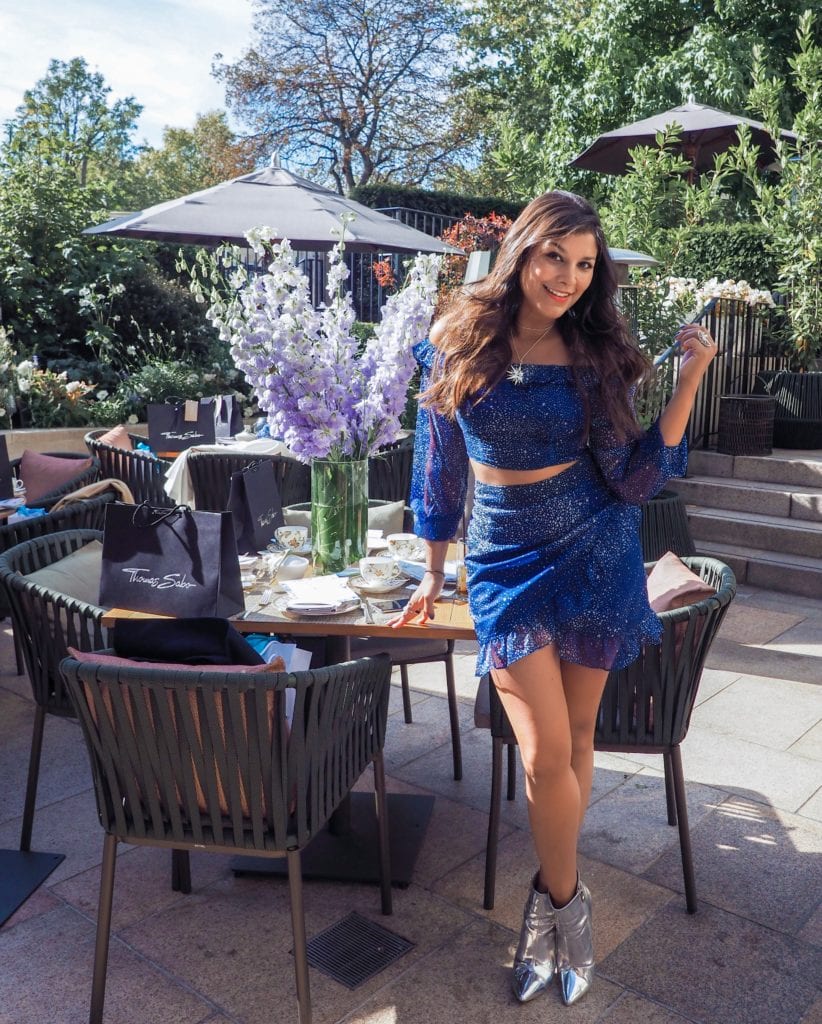 Four Seasons X Bonnie Rakhit London Fashion Week Afternoon Tea
Where? Four Seasons Hotel London at Park Lane
When? During London Fashion Week September 2019
Why? As part of London Fashion Week the gorgeous guys at the Four Season Hotel London at Park Lane asked me to host an afternoon tea on their flower filled terrace for a group of my favourite London influencer friends.
The idea was to introduce this hidden gem of a location to London and celebrate a beautiful afternoon in the sunshine.
The Invite was designed with blue and white hydrangeas to match the flowers on the tables at the tea.
The table decor was beautifully presented with flowers, champagne, bone china tea sets and cake stands filled with patisseries and finger sandwiches created especially for the Burlington Arcade afternoon tea.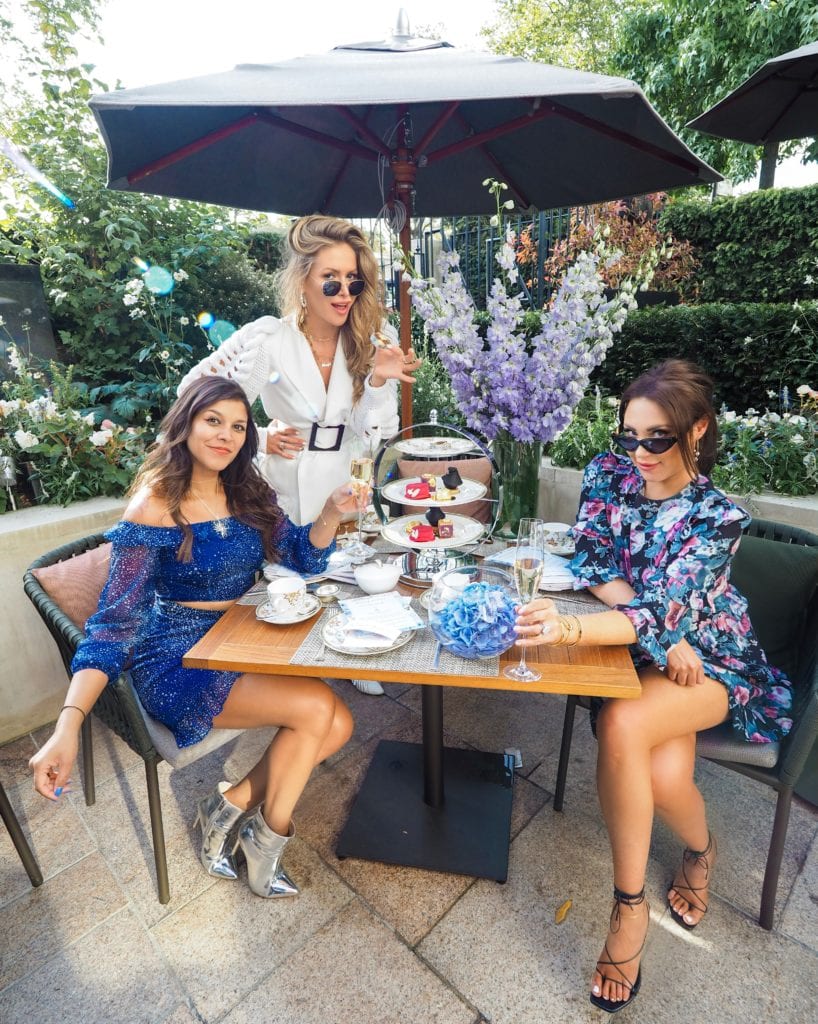 Me and my friends Lorna Luxe and Maja Malnar enjoying the tea.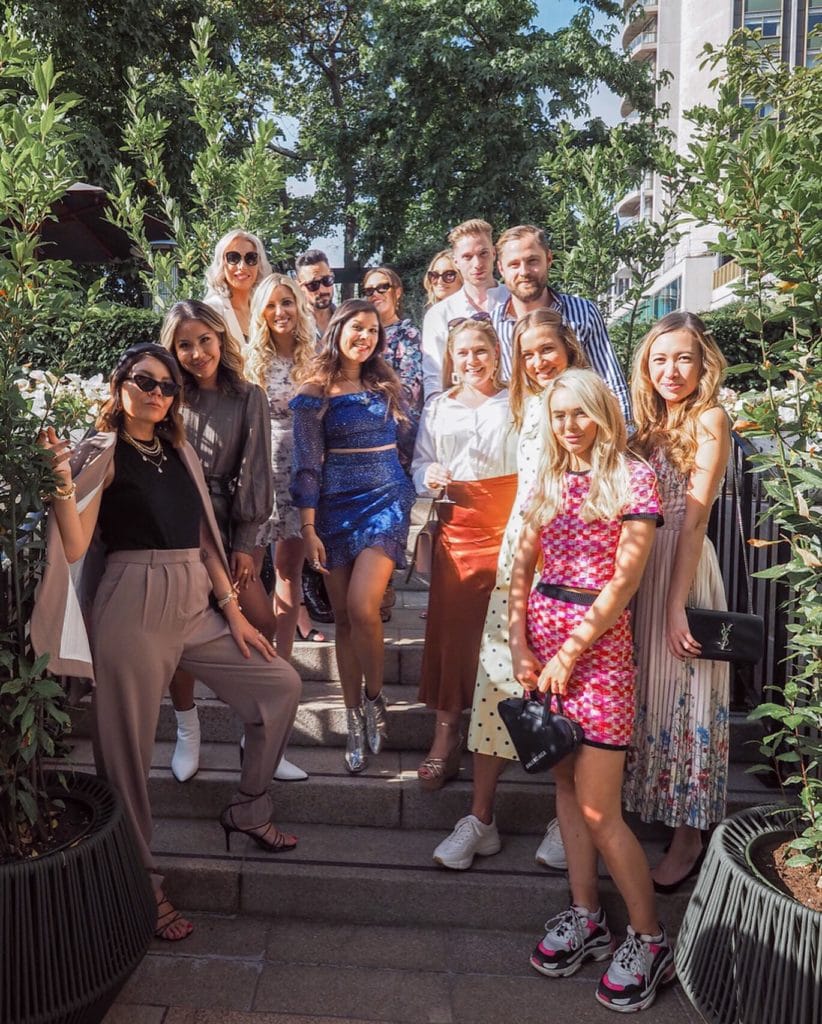 I invited a group of 16 of my favourite London influencers across fashion, travel and life style. Left to right: Nicole Ballardini, Miss Gunner, Angie Silverspoon, Leah Devoted to Pink, Carl Hawkins and Shepherd, Lorna Luxe, Lauren Crowe, Charlie Van den Berg, 21st century gentleman Ben, Katie Kalanchoe, Alex in Colour, Wanderful Traveler, Lauren Black and Maja Malnar in the opening shot. Keep scrolling to see their insta links.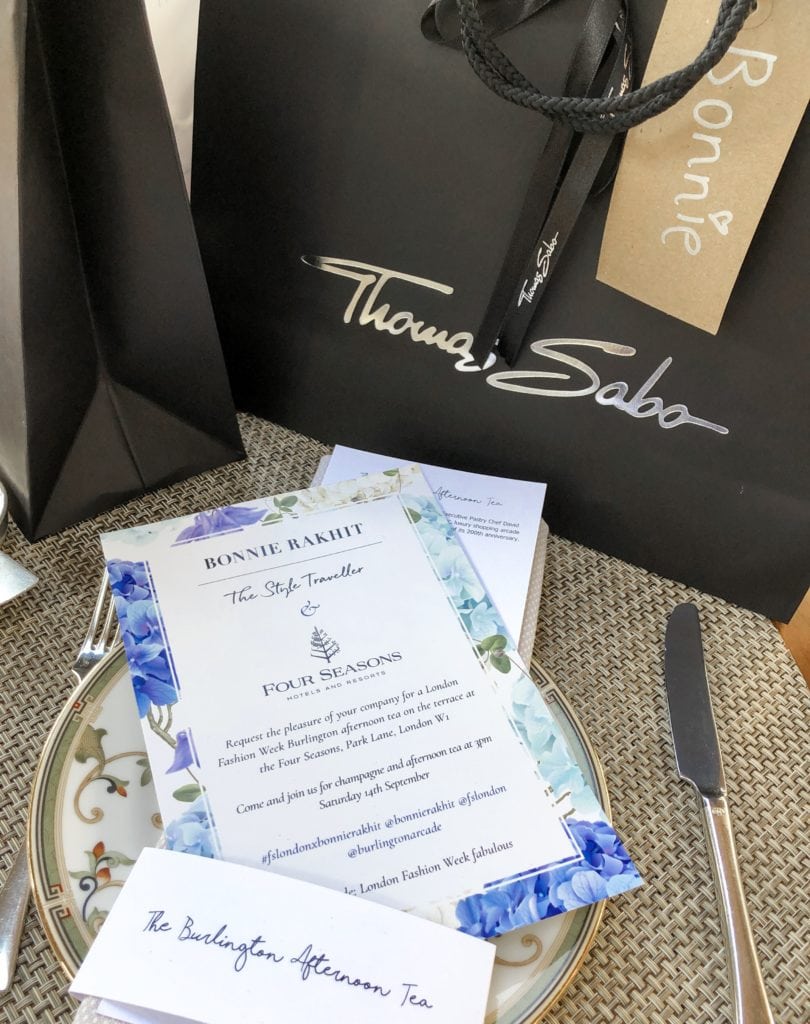 The lovely guys at Thomas Sabo provided gorgeous goodie bags for all invitees.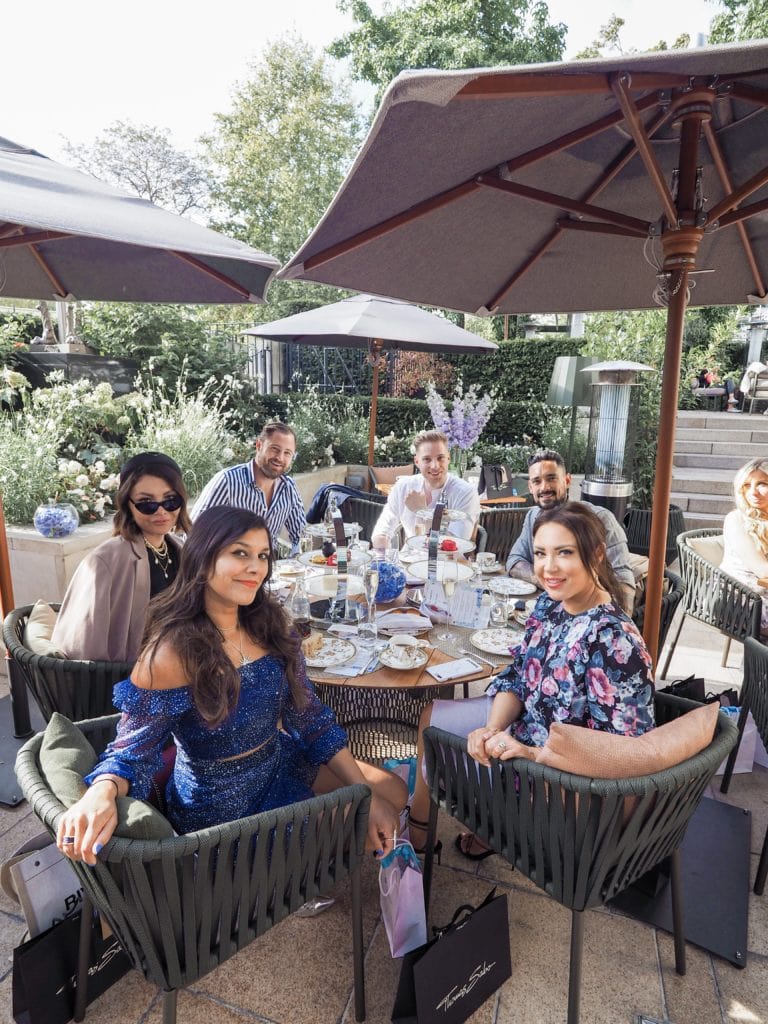 Time for tea: Me and the gang sat down for tea and champagne.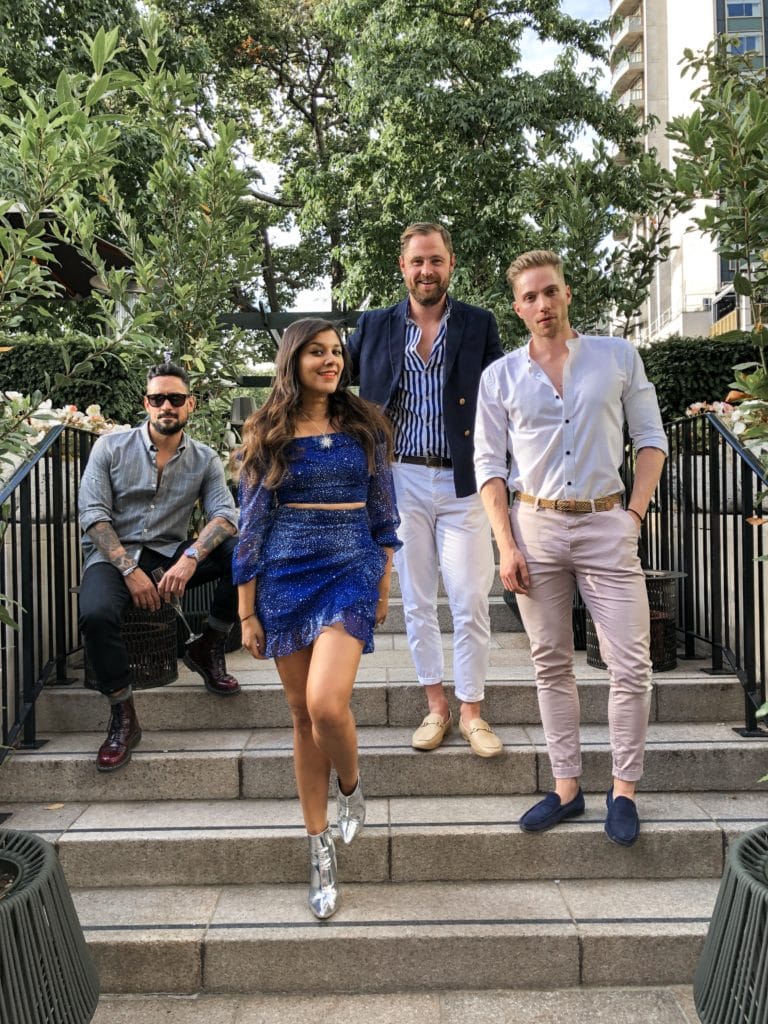 The boys and I decided to try our luck as a band, I'm the lead singer of course :)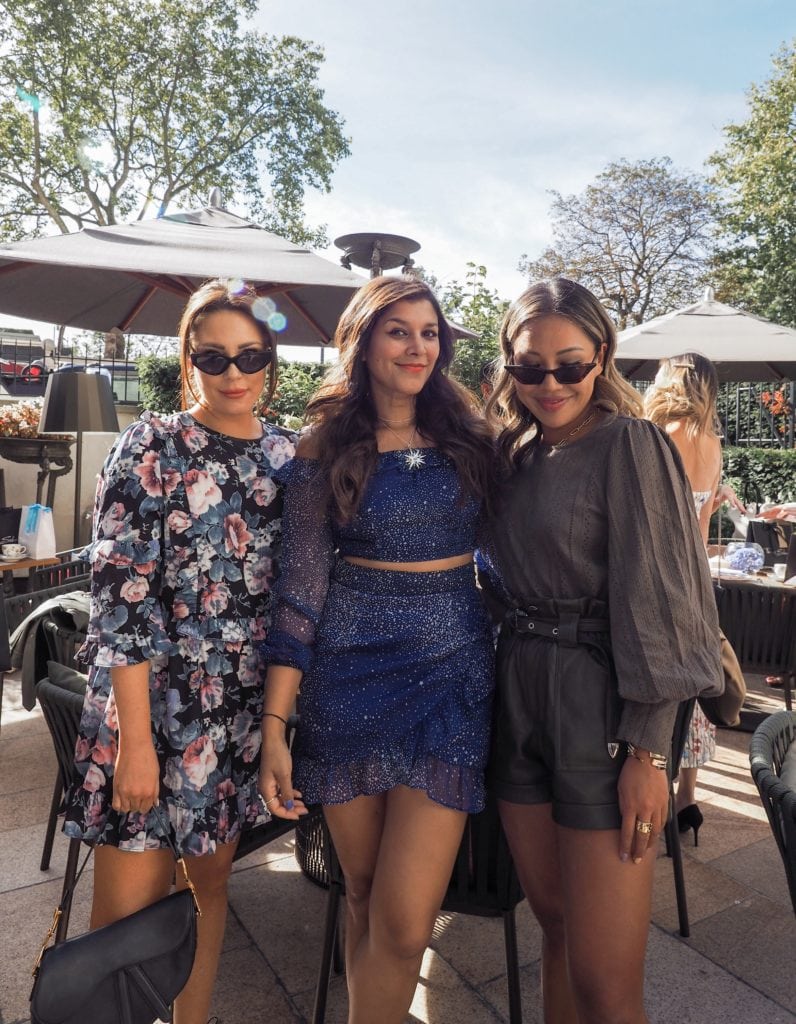 Lorna, me and Ash pose in the sunshine and below wearing my Thomas Sabo rings while reaching for the cakes.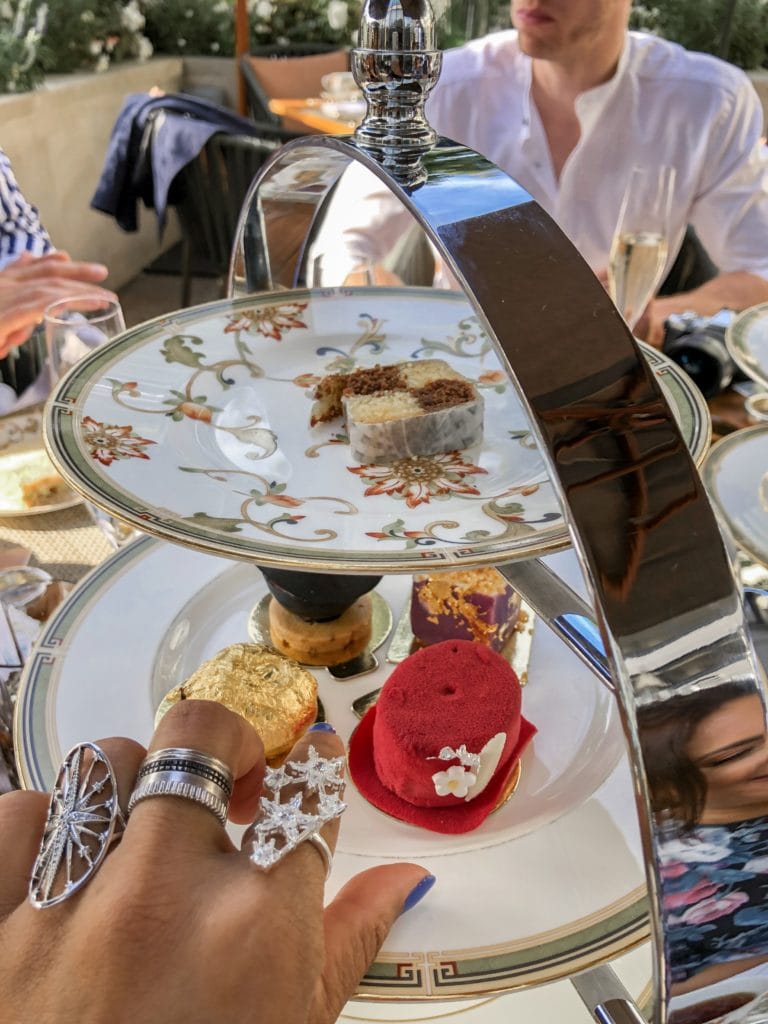 Huge thanks to the Four Seasons London at Park Lane for letting me host such a gorgeous event.
Also the Thomas Sabo and The Organic Pharmacy for the gorgeous gift bags.
And all my lovely Influencer friends: Lorna Luxe, Maja Malnar, Miss Gunner, Alex in Colour, Lauren Black, Lauren Crowe, Angie Silverspoon, Gentleman Ben, Katie Kalanchoe, Nicole Ballardini, Leah Devoted to Pink, Charlie Van den Berg, Carl Hawkins and Shepherd, Mel Wanderful Traveler.
Love you all!! Bon voyage xx