Ibiza – 24hr Balance package at Hotel Es Vive

Ibiza – 24hr Balance package at Hotel Es Vive
Where? Ibiza
Exactly? Hotel Es Vive, Figueretas
When? Summer 2016
The Details? Es Vive Hotel is without doubt one of my favourite hotels in Ibiza. So when they invited to come and try out their new 24hr balance package I was more than happy to oblige.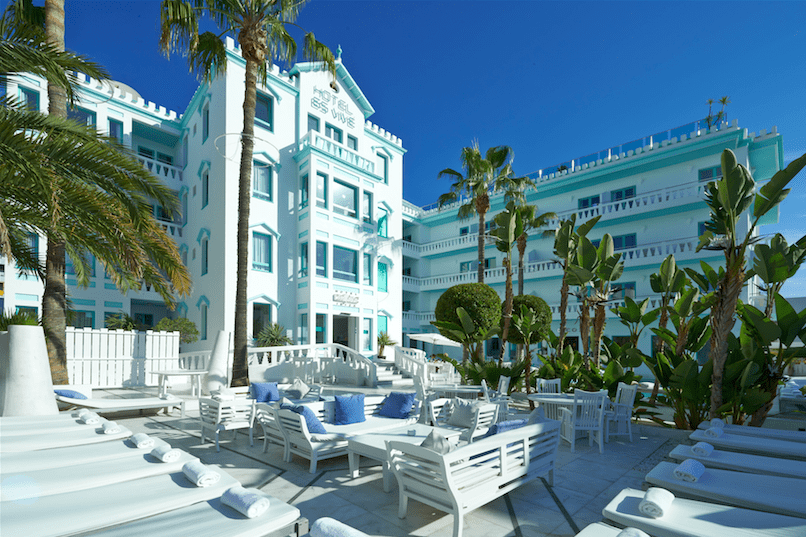 Situated in the pretty beach town of Figueretas, Es Vive is renowned for being one of the most stylish party hotel in Ibiza! The location is equidistant to the night clubs and bars of Playa d'en Bossa to the south and chic Ibiza Town in the north, making it the perfect spot for an Ibizan adventure.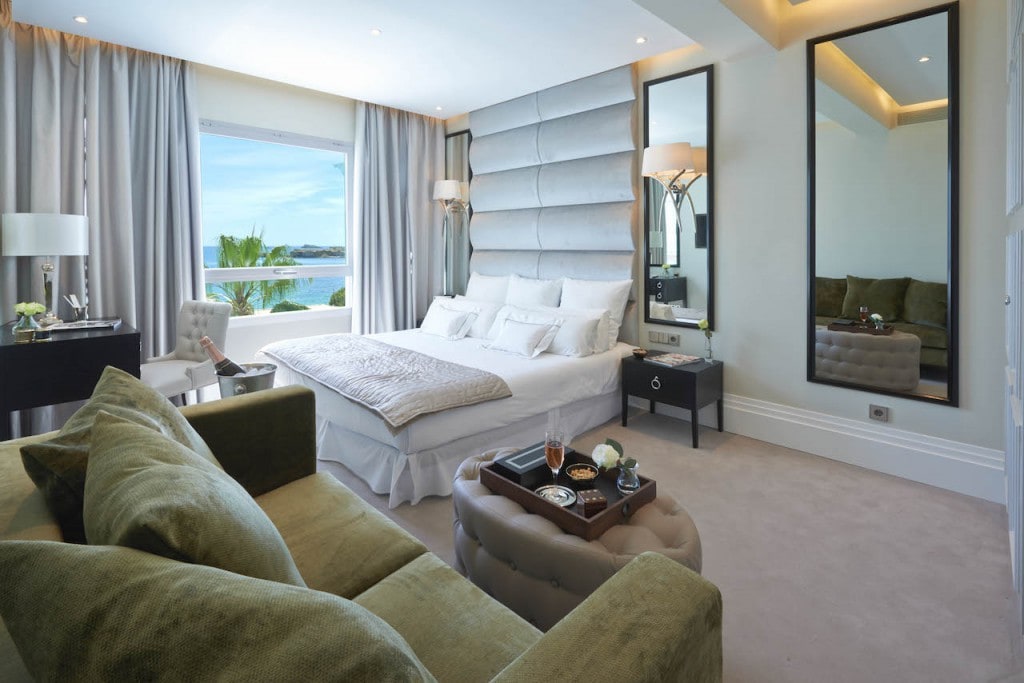 The hotel's itself is super chic with an art deco facade, sumptuous interiors in the newly refurbished rooms, a delicious menu at The Deco Restaurant and above all the stunning, minimal and whitewashed spaces of the tranquil pool area and the roof deck bar.
Pictured above a superior room and below the bedroom section of my suite.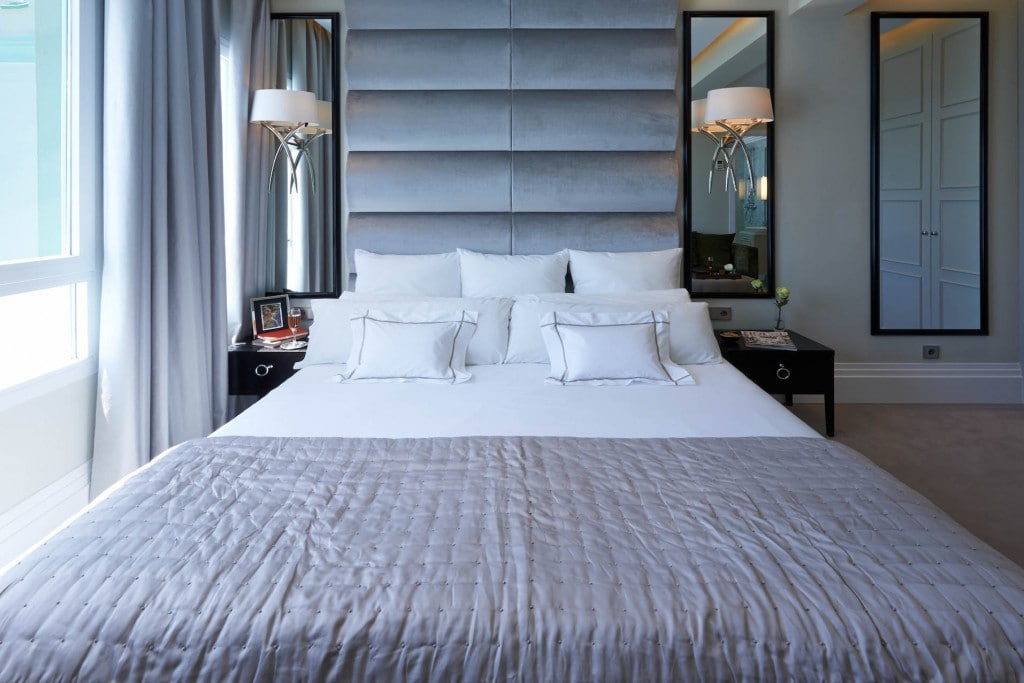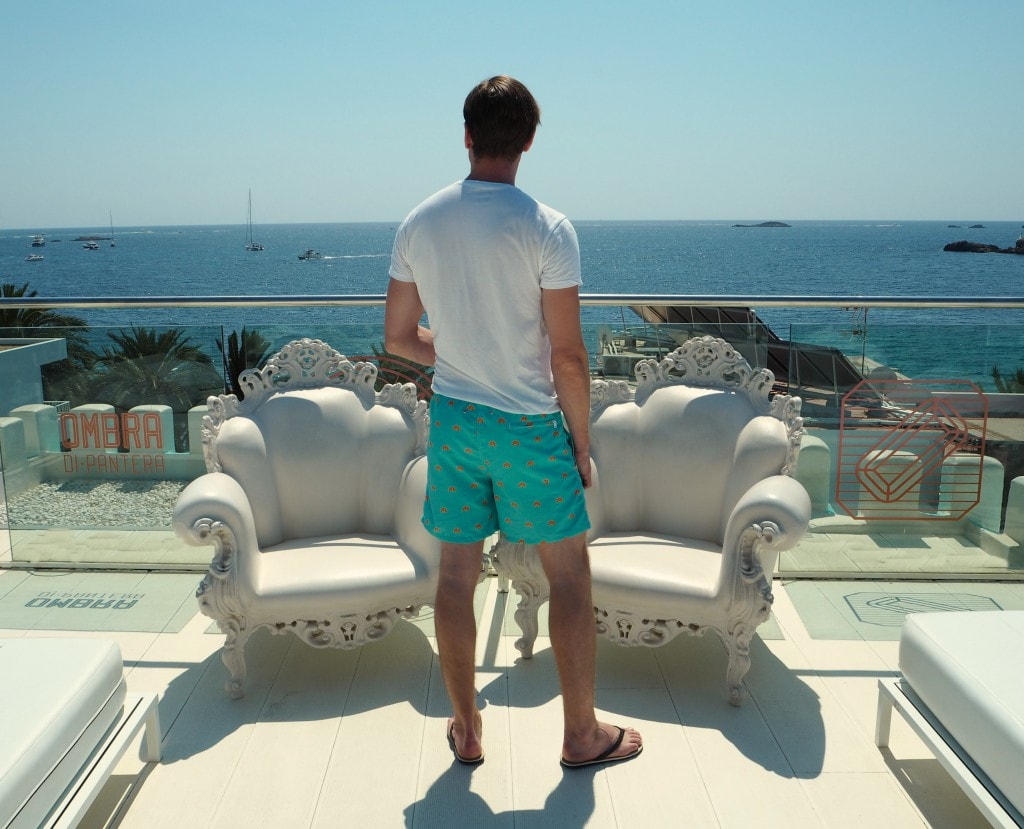 Adrian posing in his L'Etale croissant shorts on the roof deck at Es Vive.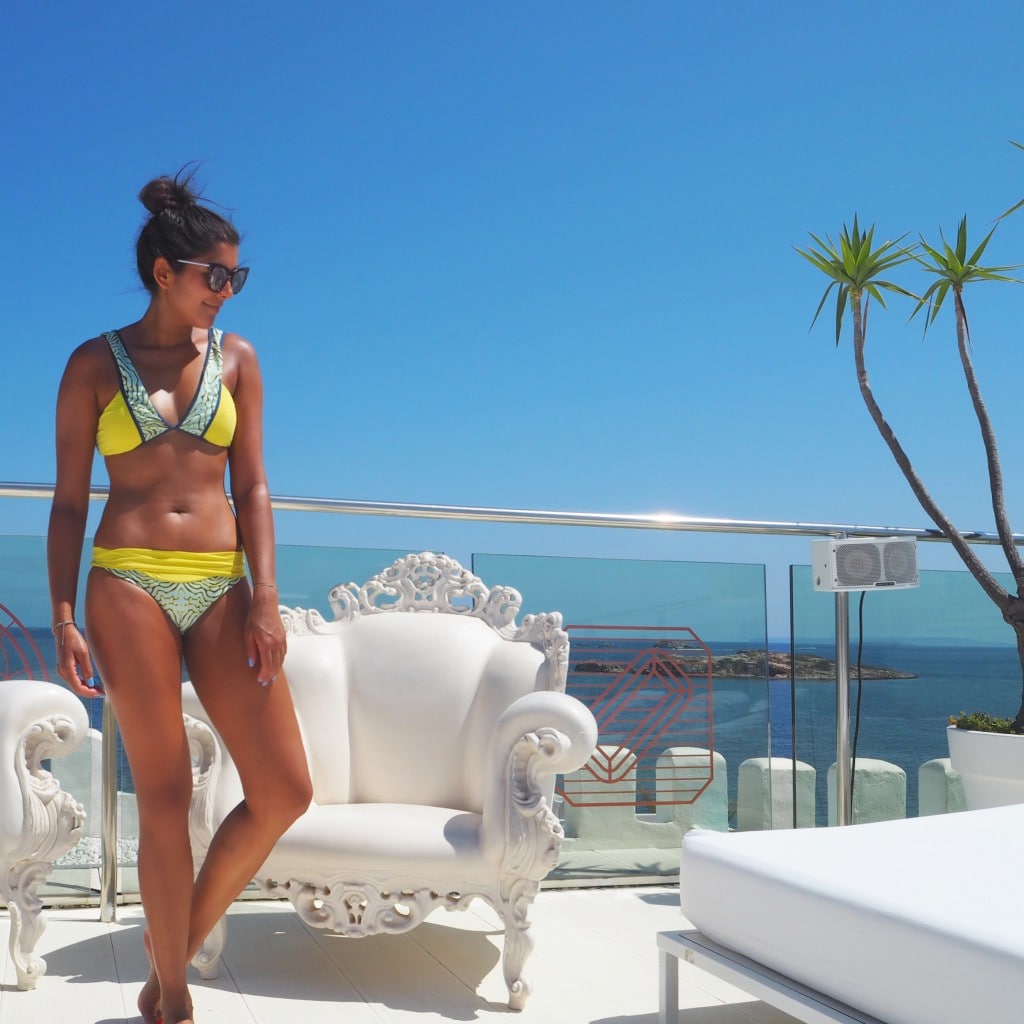 The 24hr Balance Package
I've been partying at Es Vive every year for over a decade now and as the times have changed, so has my ability to overcome a hang over the morning after clubbing. Which is where the Es Vive Balance Program comes in.
The whole ethos of the package is to enable the guest to go out partying on day 1, enjoy cocktails at the hotel and gain free entry to one of Ibiza's super club nights, followed by detox day the next morning, to make you feel human again! This involves a massage, yoga session and detox foods to help bring your body back into a healthy equilibrium. Sounds perfect right?
So what's included in the package?

Day 1: Arrival cocktails at the rooftop bar.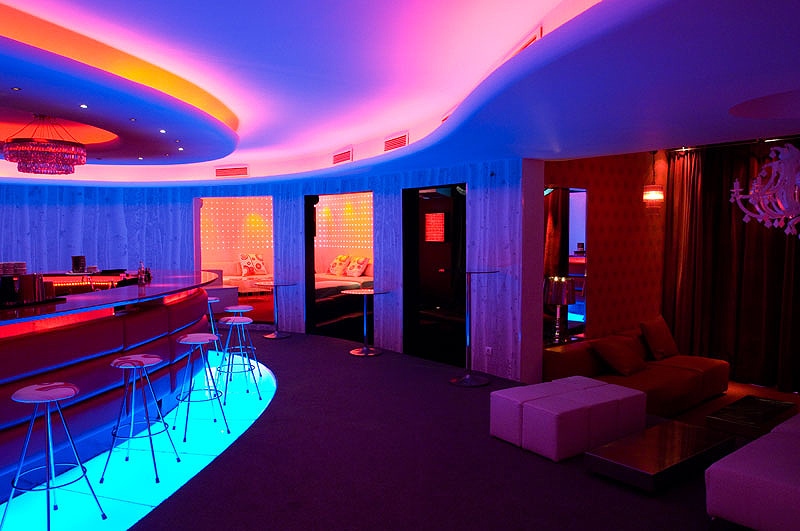 Day 1: Drinks at The Experience Bar downstairs at the hotel followed by complimentary tickets to get into a club night of your choice.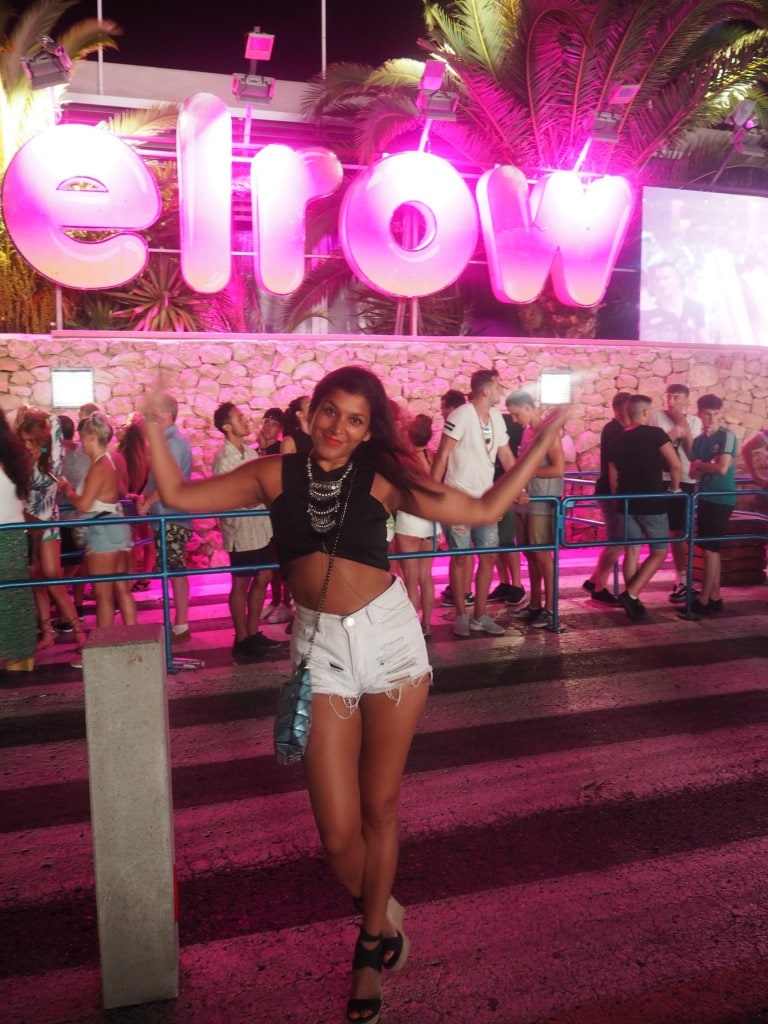 I chose Elrow at Space and some DC10 action. Below me sneaking back stage for a selfie with DJ Jamie Jones at DC10.
The Morning After….
After a good nights partying and a good morning of sleep, I welcomed in the day with a delicious detox green juice to help wash away the cobwebs.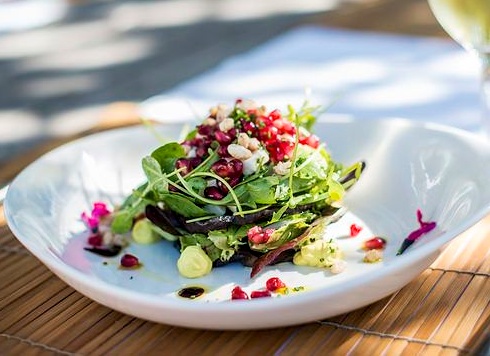 Light refreshing salads and meals on the menu help with the sore head the next day, aiding recovery much quicker than a fried breakfast.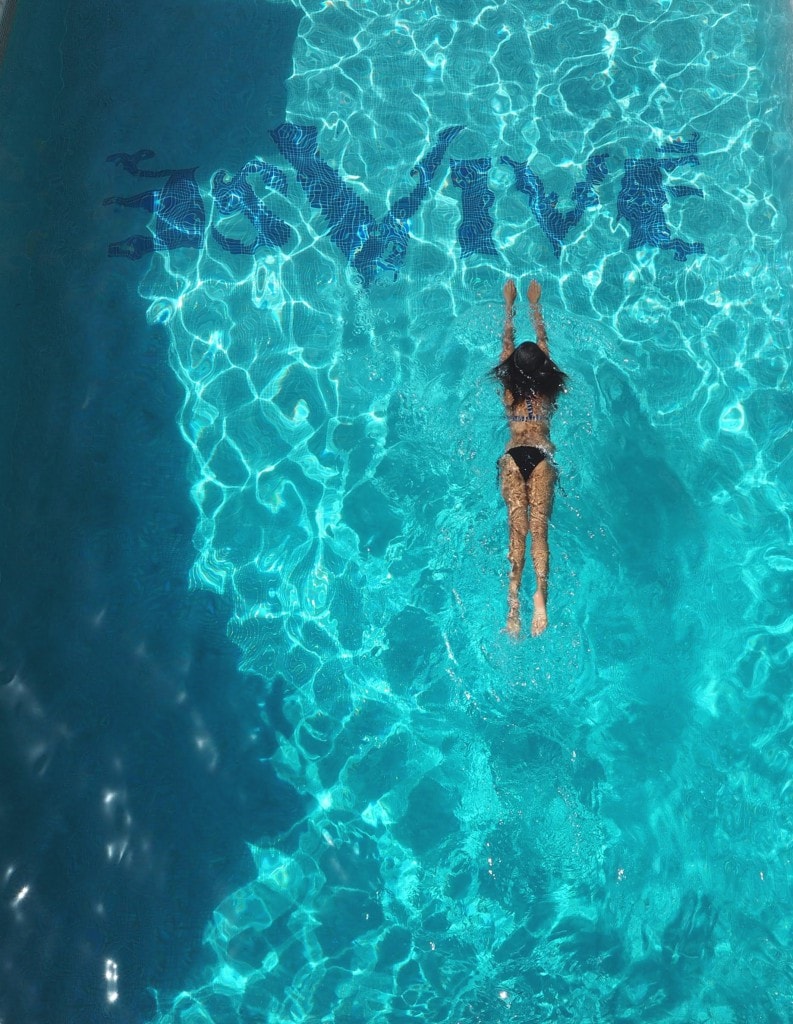 A post breakfast dip in the pool is followed by a 1 hr massage and an optional yoga session.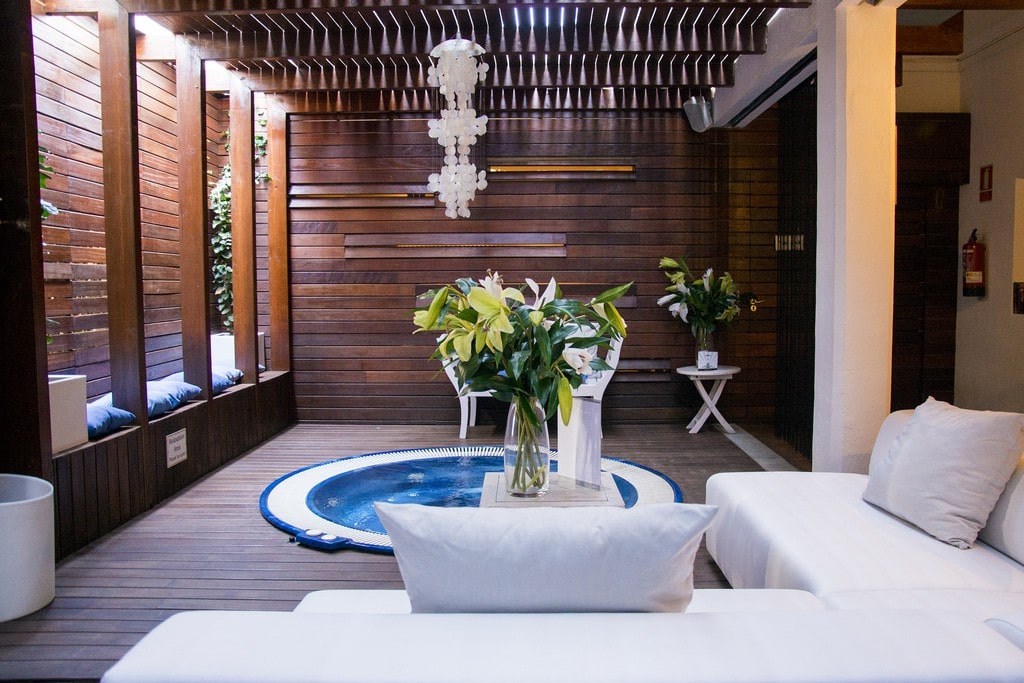 Above and below: me chilling out in the hotel spa, steam and sauna rooms.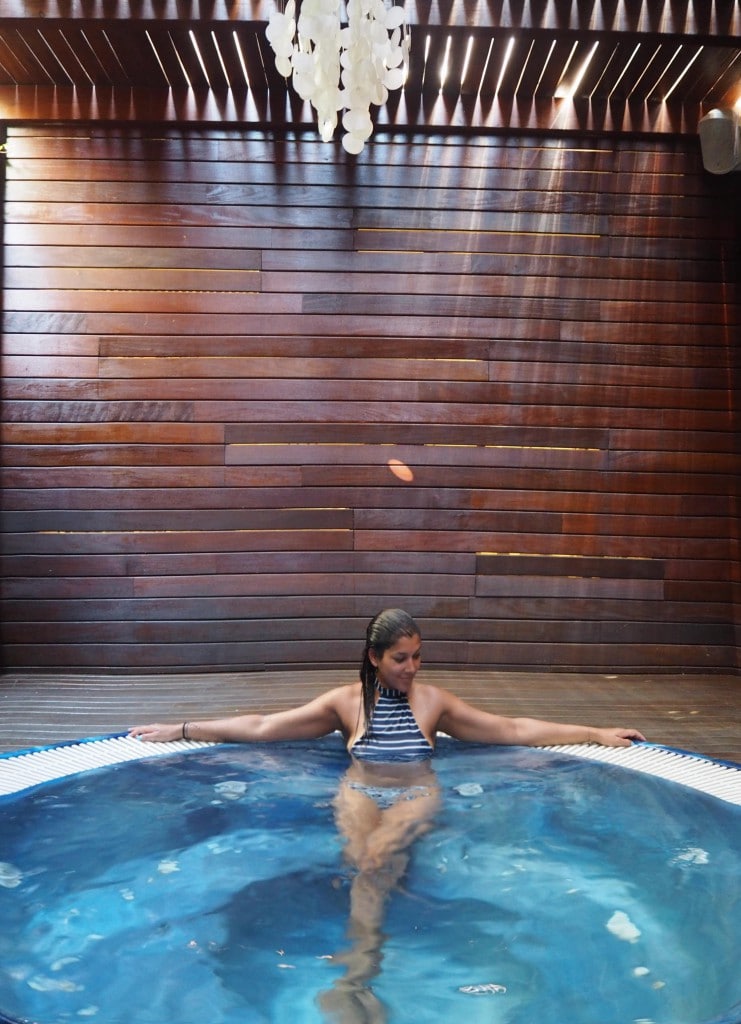 A little sunbathing session on the roof deck and I'm totally ready to hit the tiles again.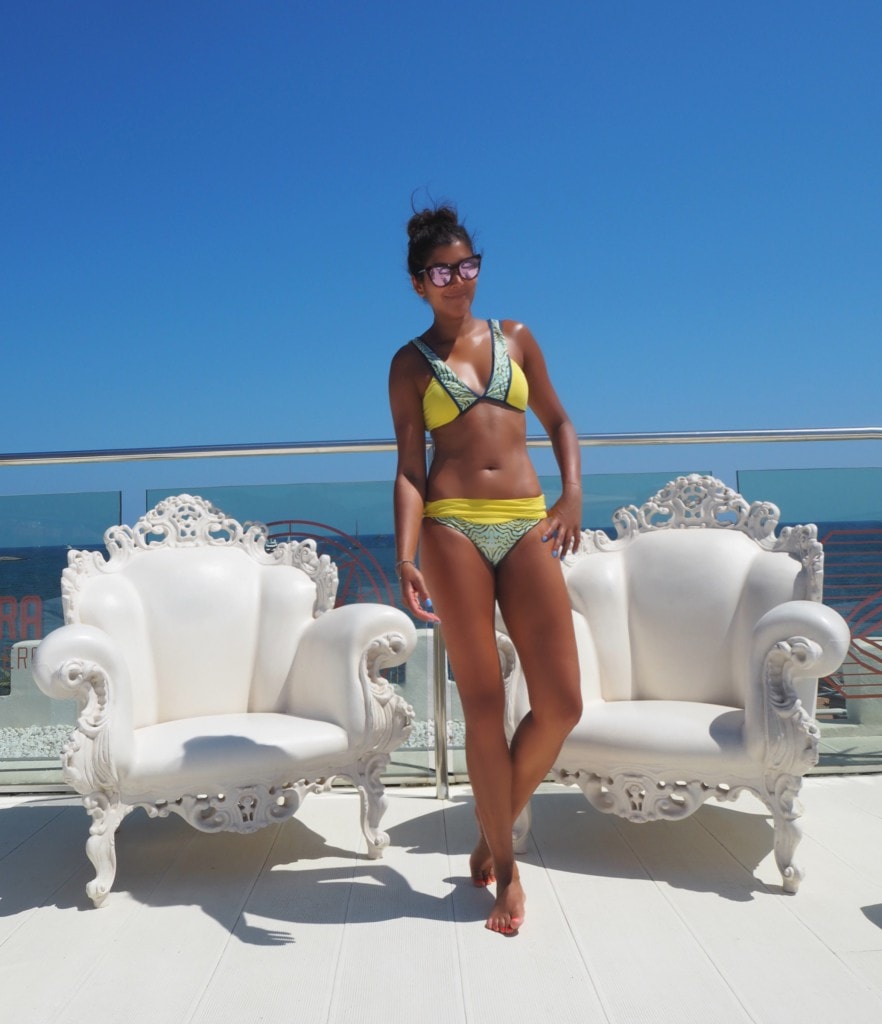 Thanks Es Vive for such a great Ibiza schedule, it's the perfect way to enjoy the clubs The Style Traveller way and feel amazing the day after.
For more Ibiza antics click on the Ibiza Archives here.
Bye for now, next stop Ibiza spa.