What to Pack for a Fitness & Spa Retreat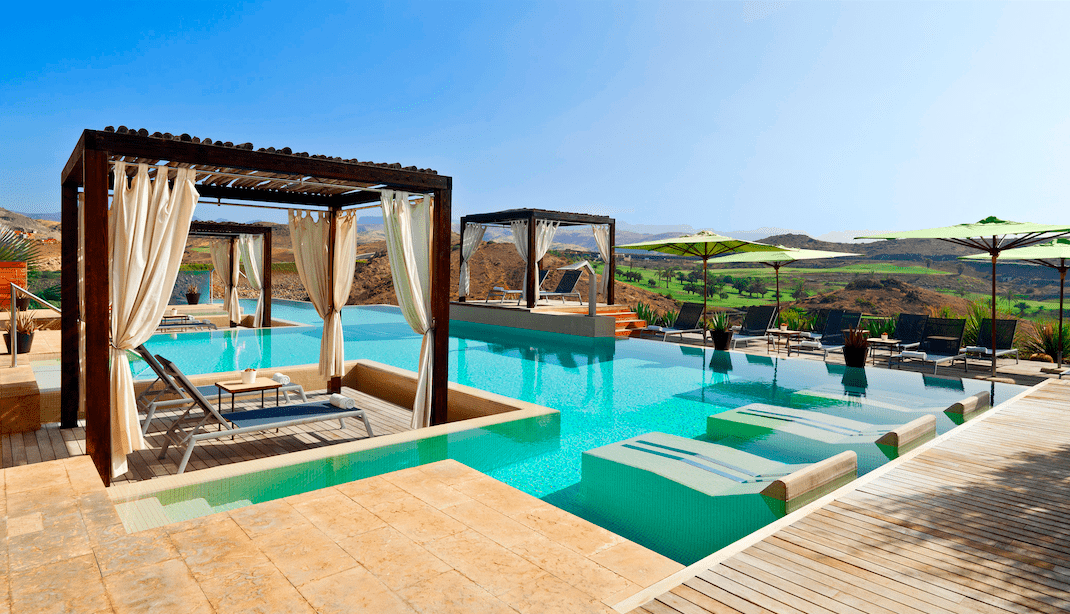 Where? The Sheraton Gran Canaria Salobre Golf and Spa Resort
When? April 2015
Why? I was invited out to Gran Canaria to do a review of the island's best spas by Gran Canaria Wellness
With? I took my gorgeous sister Tuhina along with me, to enjoy a much needed relaxing weekend. Spa trips in chic destinations are always quite tricky to pack for. So I decided to do a fashion shoot in the stunning grounds of the Sheraton Salobre Aloe Spa and rooftop infinity pool, to show you some of my favourite pieces from the Sweaty Betty SS15 sportswear range, perfect for hanging out on an activity filled, spa retreat.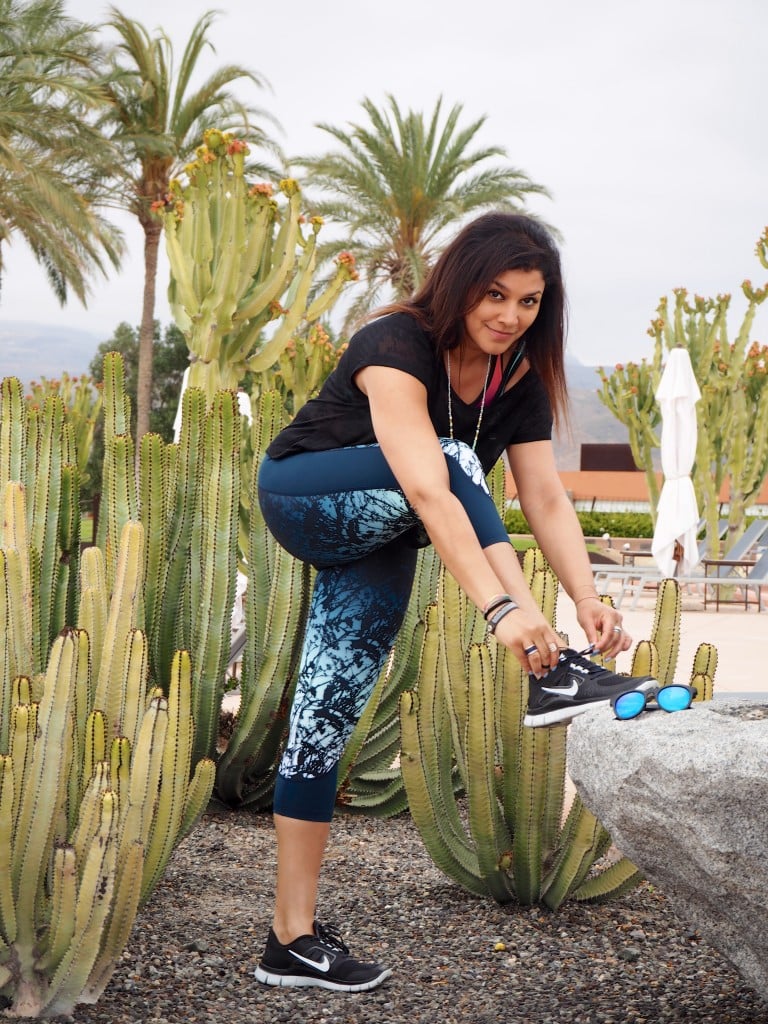 Above and below: Slouch t-shirt, Sweat it out bra, Split run capris all by Sweaty Betty, Necklace, sunglasses and trainers Bonnie's own.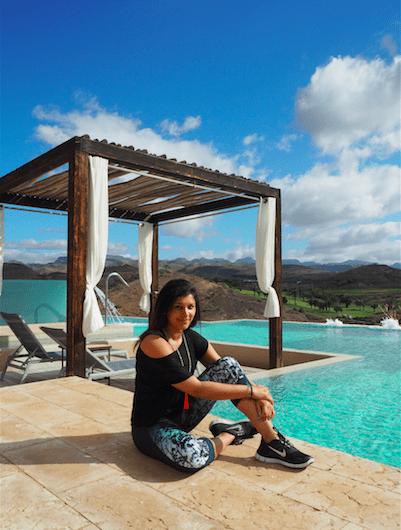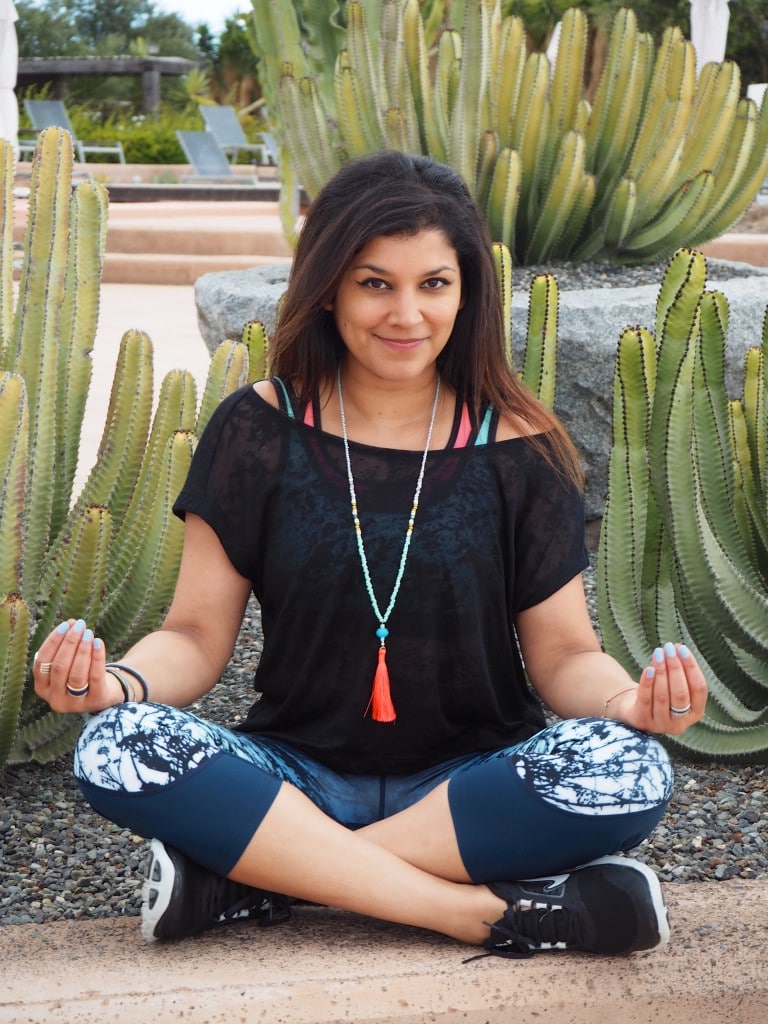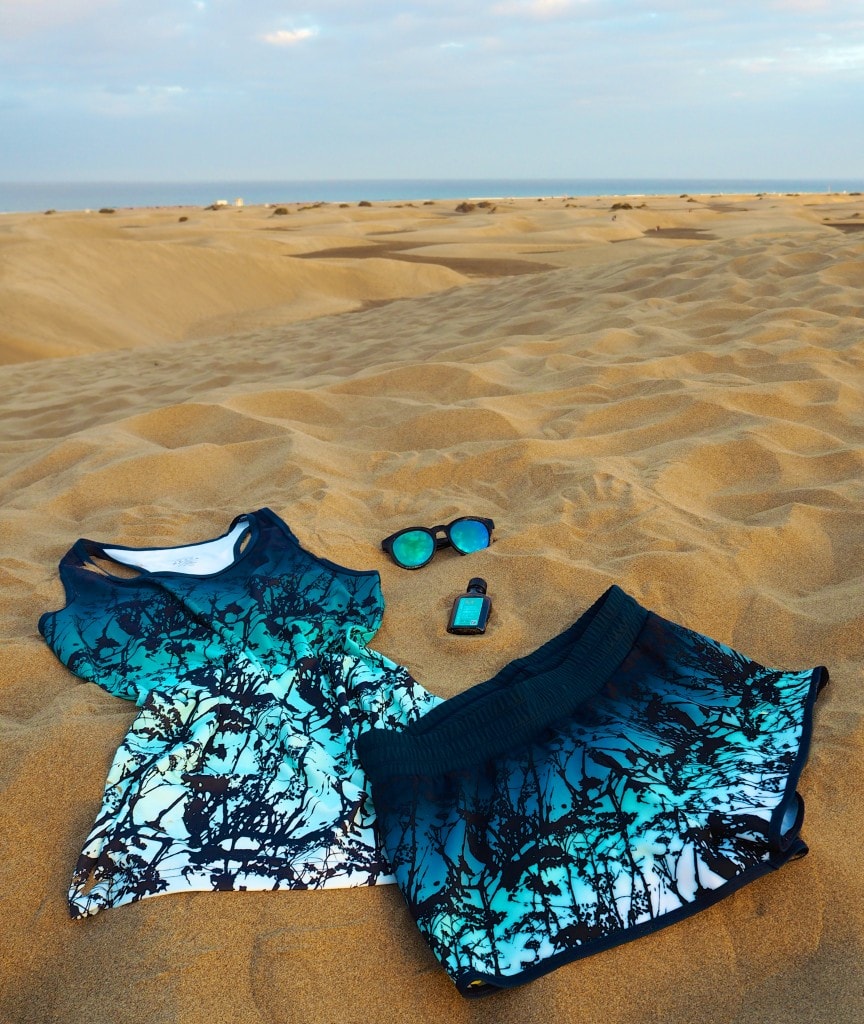 Above: Athlete vest, Gait shorts both by Sweaty Betty, Moroccan hair oil, sunglasses Bonnie's own. Shot on Maspalomas Sand Dunes.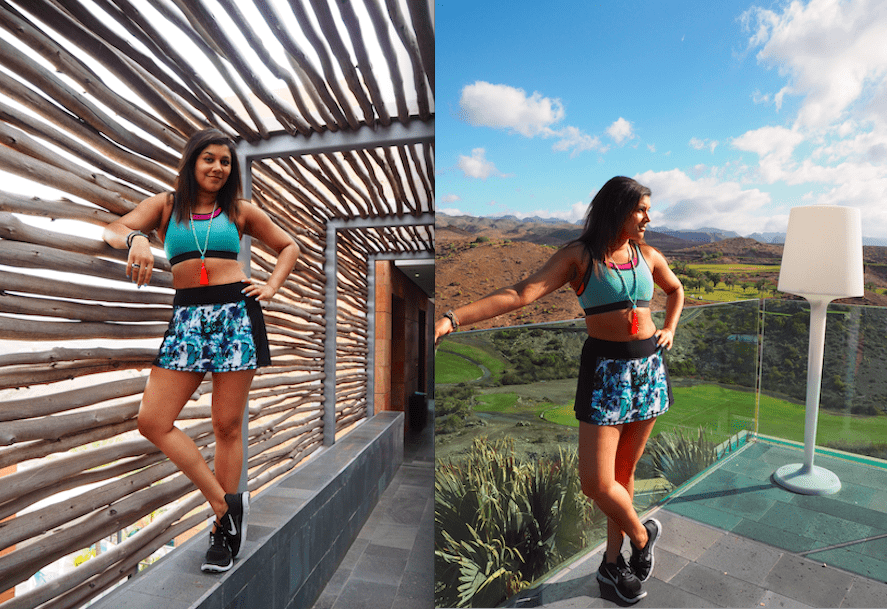 Above and below: Sweat it out bra, Cardio training skirt, Necklace and trainers Bonnie's own.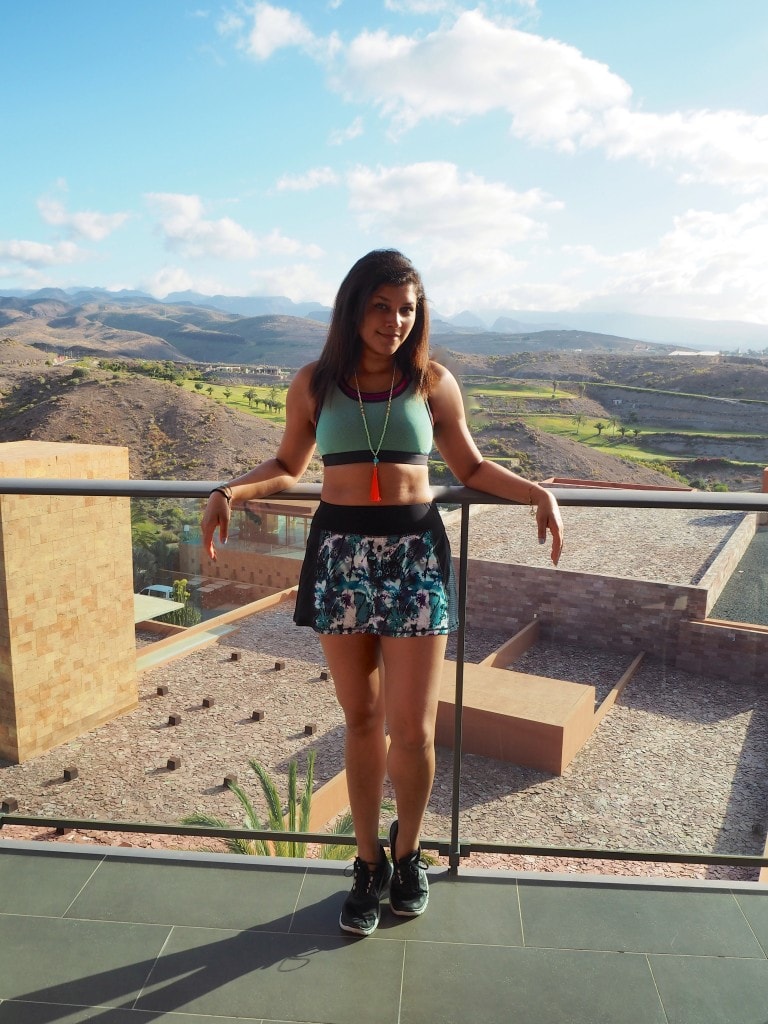 Special thanks to the Sheraton Salobre Golf Resort and Spa for letting me take pictures on their beautiful grounds!