Portmeirion Festival No. 6 – The Style Traveller Guide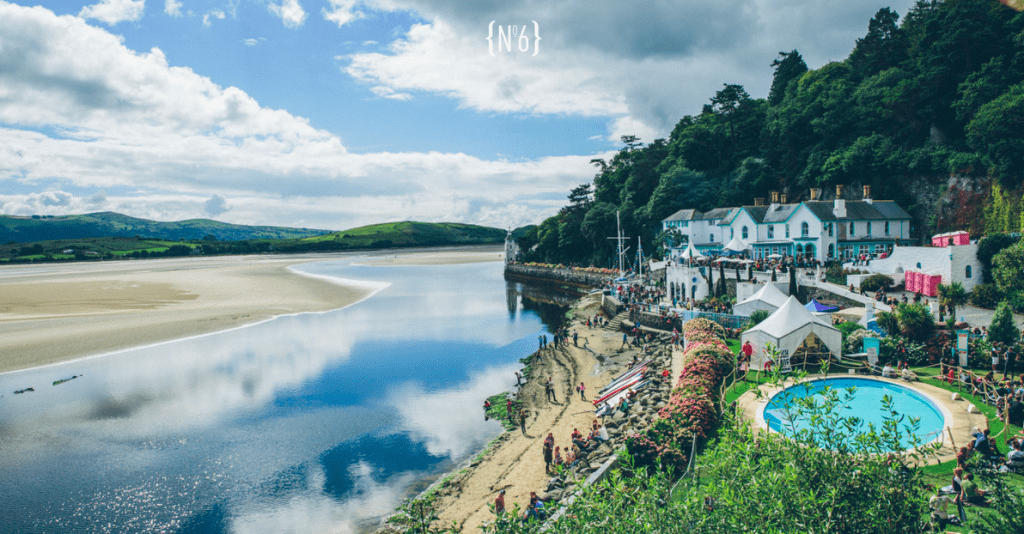 Portmeirion Festival No. 6 – The Style Traveller Guide
Where? Festival No. 6, Portmeirion, Wales, voted the UK's best small festival.
Exactly? We stayed in the Lotus Bell Tents in the Boutique Camping Area
When? Sept 2015
I love festivals. Big, small, boutique, in a field, a forrest or a beach, you name it, I'm there. But with a new breed of bespoke festivals popping up all over the globe, it's becoming increasingly difficult to pick which ones to go to. I'm quite partial to chic-boutique festivals in unusual locations, which is why I was so keen to try out Festival No. 6, which I'd heard so much about. And location wise, they don't come much more unusual than this.
Situated atop a picturesque estuary in North Wales, Portmeirion is one of the quirkiest tourist destinations in the country. For four nights and days in September the quaint and colourful village is transformed into a festival full of art, music, culture and partying. Whether you're into big headline acts on the main stage, dancing to DJ's by the beach, listening to talks from authors and artists or quaffing champagne whilst listening to a string quartet, there's something for everyone at Festival No. 6. And I have to say, if you're a foodie, this is the festival for you, keep scrolling to find out why.
Here's what I got up to on my latest trip…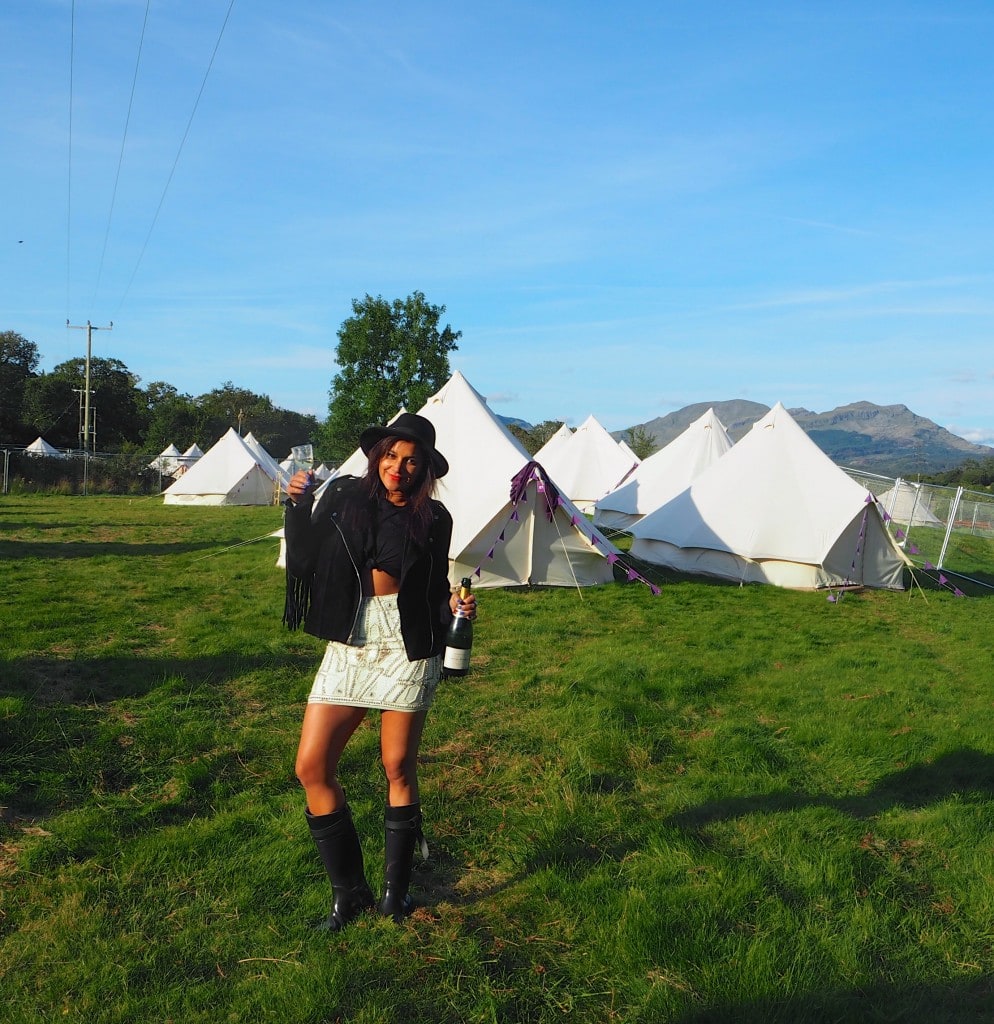 Always good to get in the party spirit with a little champagne tipple. Me hanging out in Boutique Camping wearing suede biker jacket –  Urban Outfitters, black t-shirt, black hat and white beaded skirt – all from River Island, navy wellies – Ted Baker. We stayed in one of the gorgeous, furnished bell tents, with majestic views over the Welsh Mountains.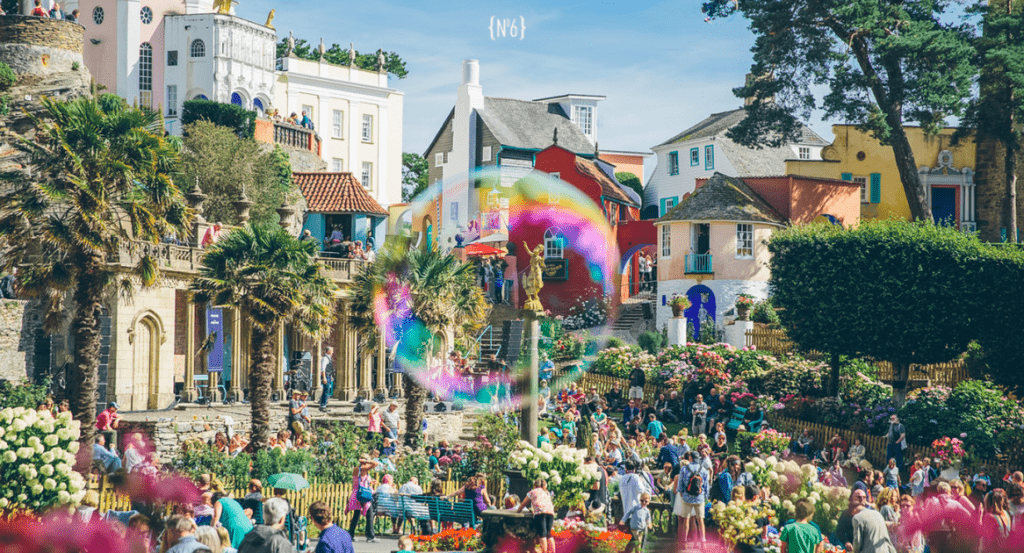 The village of Portmeirion was built by a visionary architect, Sir Clough Williams-Ellis in 1925. He designed the village to look like a Mediterranean coastal town, complete with colourful romanesque pillars, statues and a central piazza. During the festival the village square acts like a main artery in centre of all the action, with paths leading to all the sound stages hidden away in the woods, by the water and up in the hills.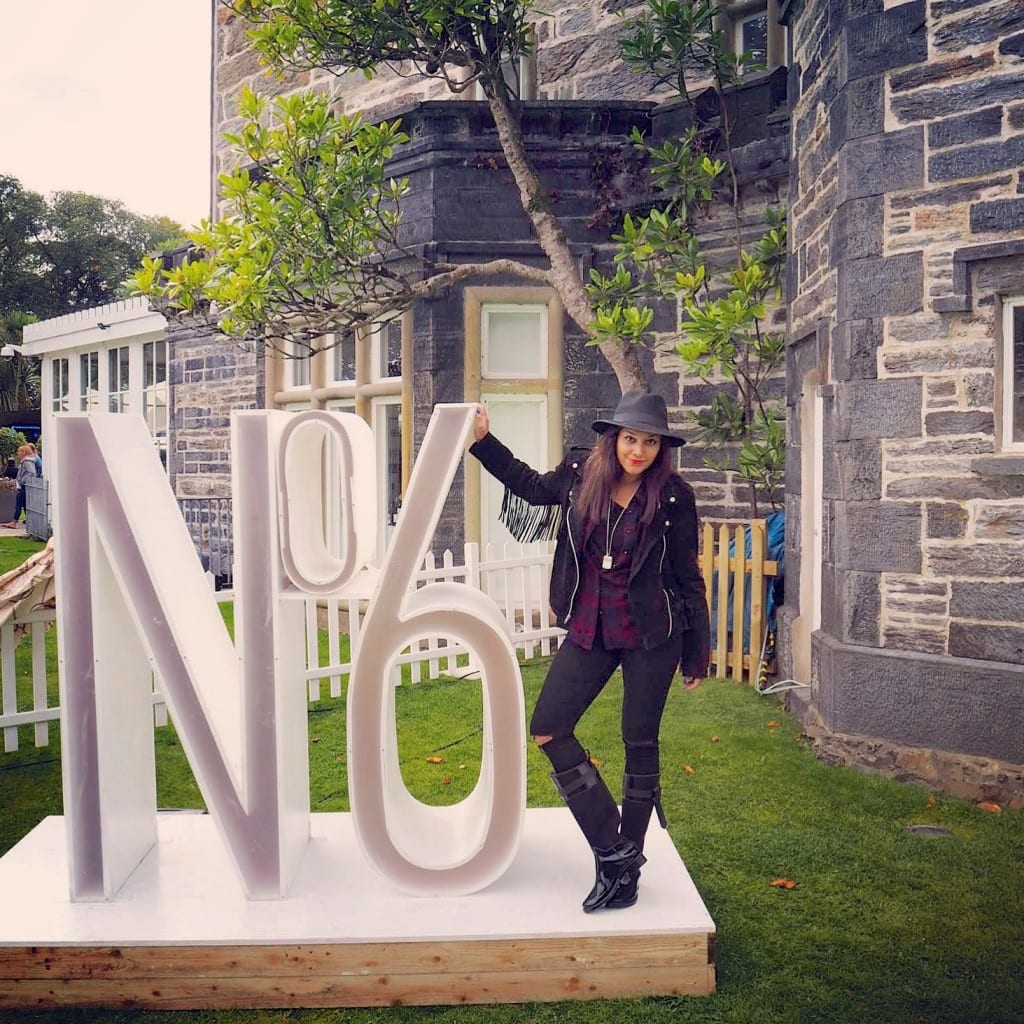 The obligatory No.6 photo opp. Me wearing Jacket by Urban Outfitters, Jeans by BDG at Urban Outfitters, Wellies by Ted Baker, Check shirt & Hat by River Island, Necklace by Mint Velvet.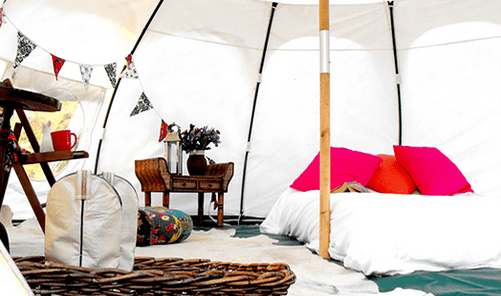 Inside the luxury Lotus Bell Tents in Boutique Camping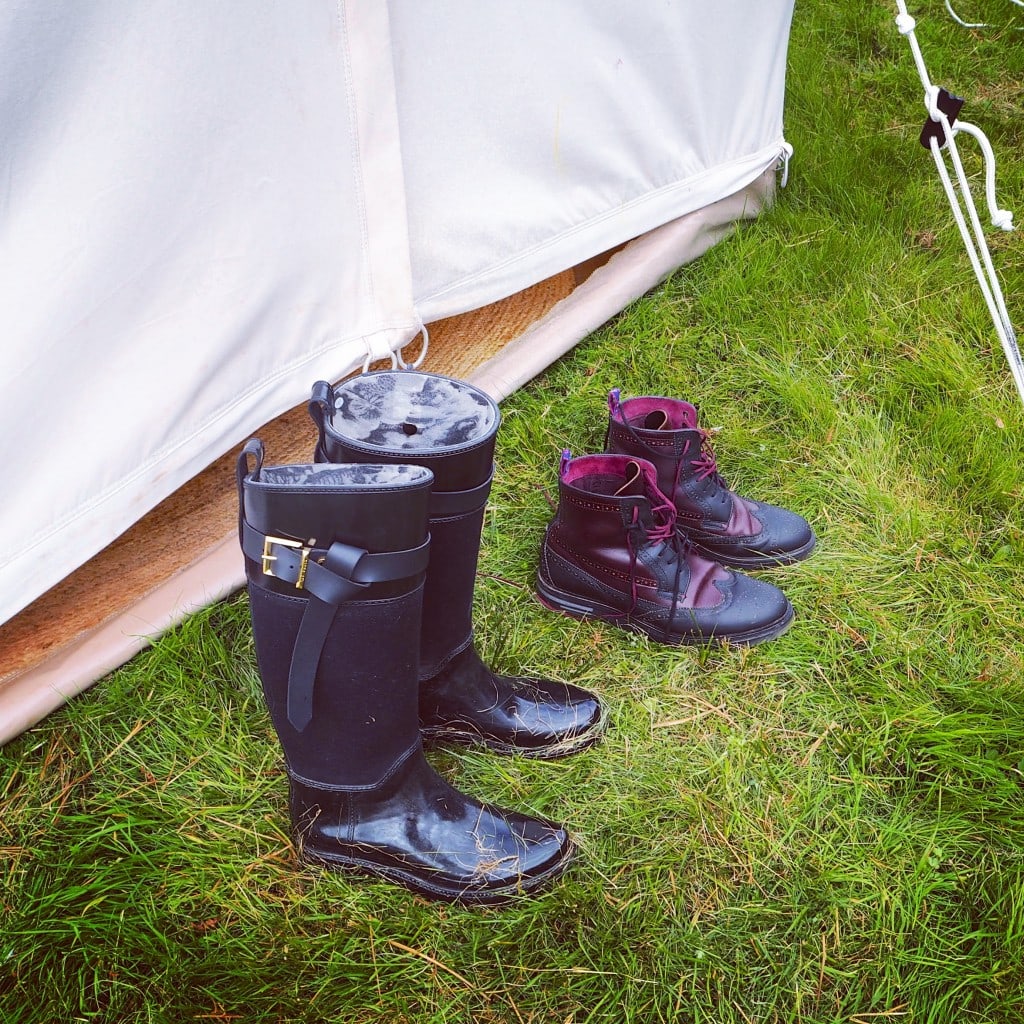 The perfect festival footwear – His and hers shoes. Burgundy and Navy men's boots and women's buckle canvas wellies from Ted Baker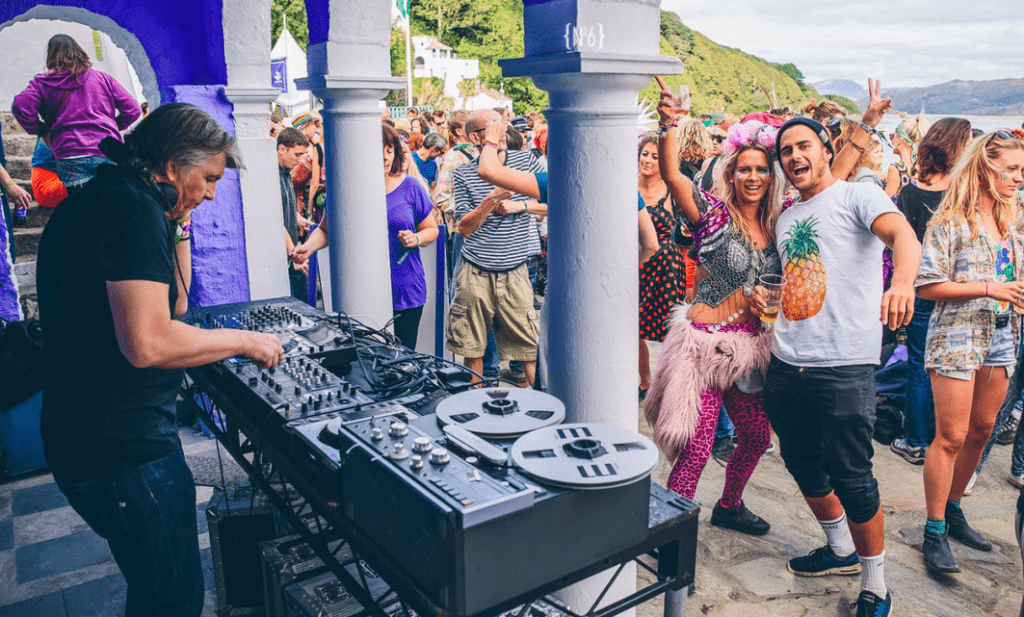 Going wild at the beach side sound stage.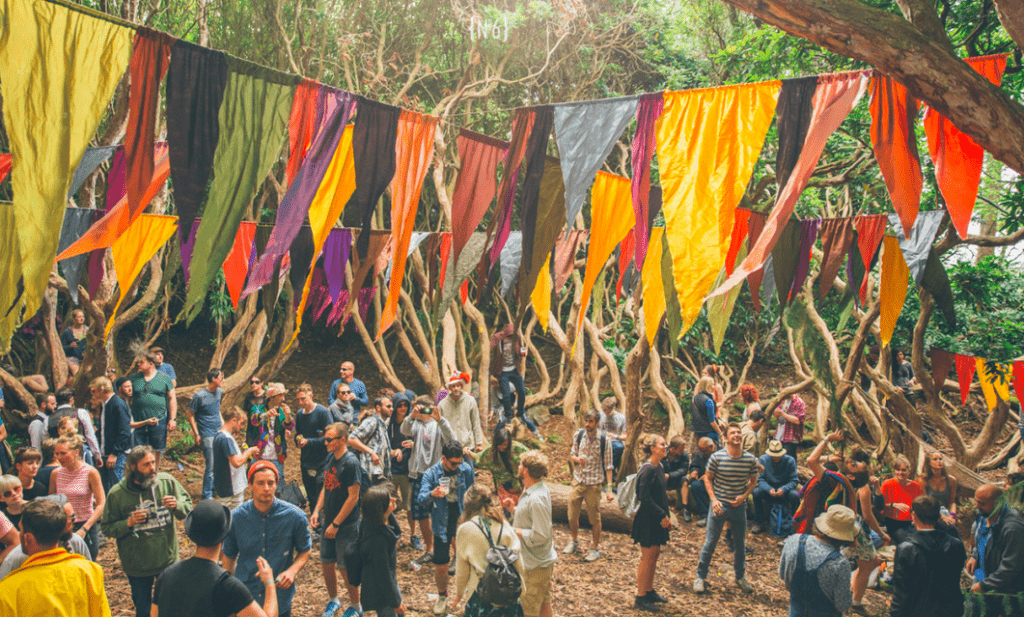 Into the Woods – dancing to deep, dark house tunes in the deep, dark woods.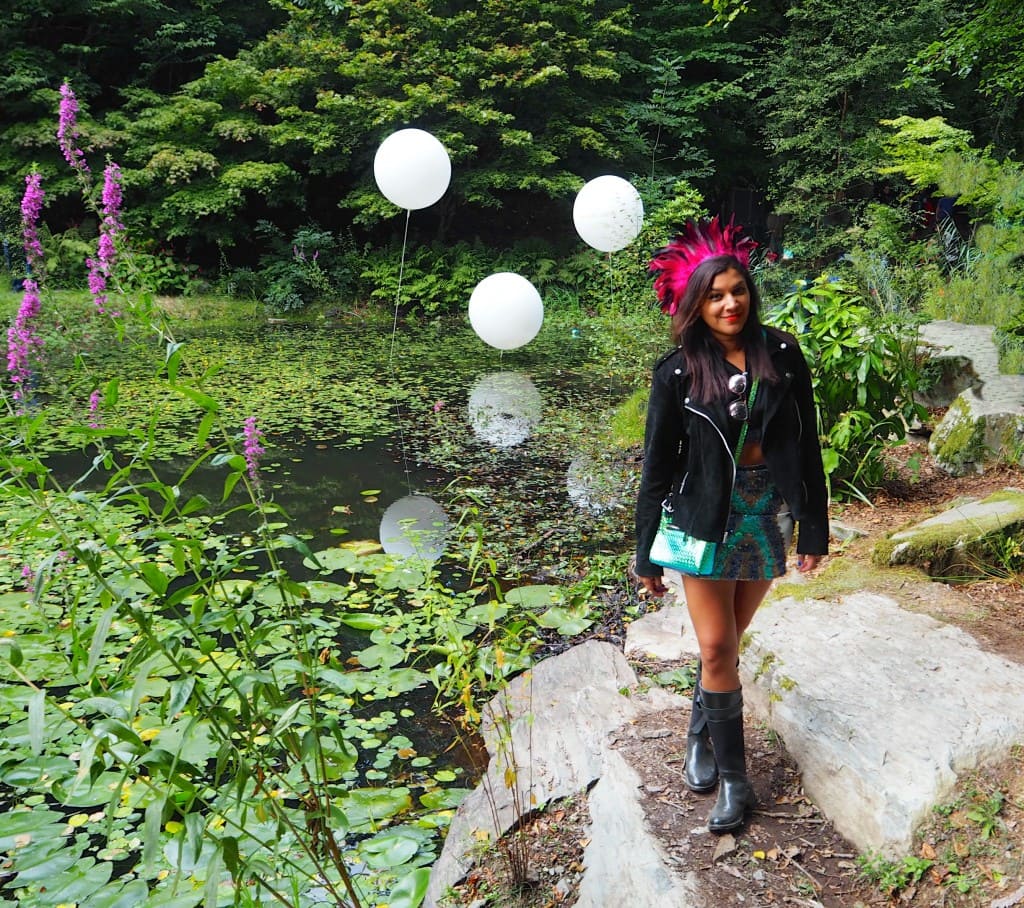 What to wear when your there? Festival No. 6
Above and below: it's all about clashing prints, textures, sequins, flowers and feathers! Go OTT.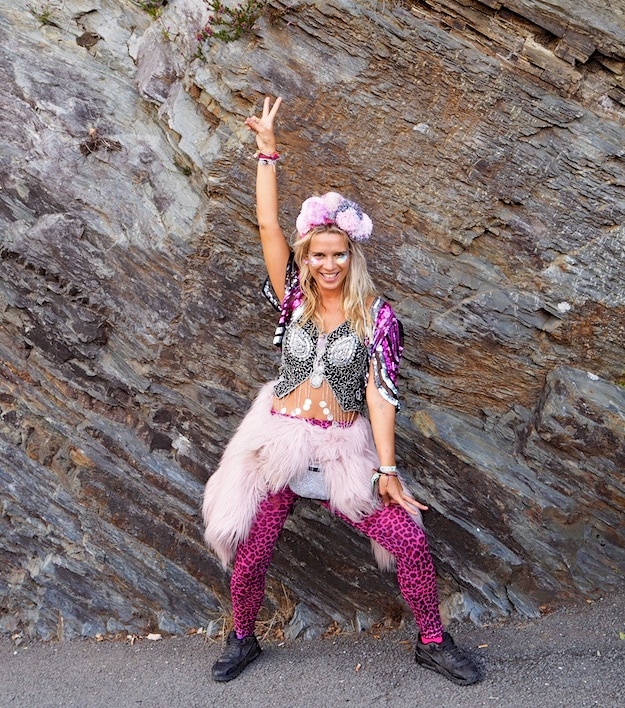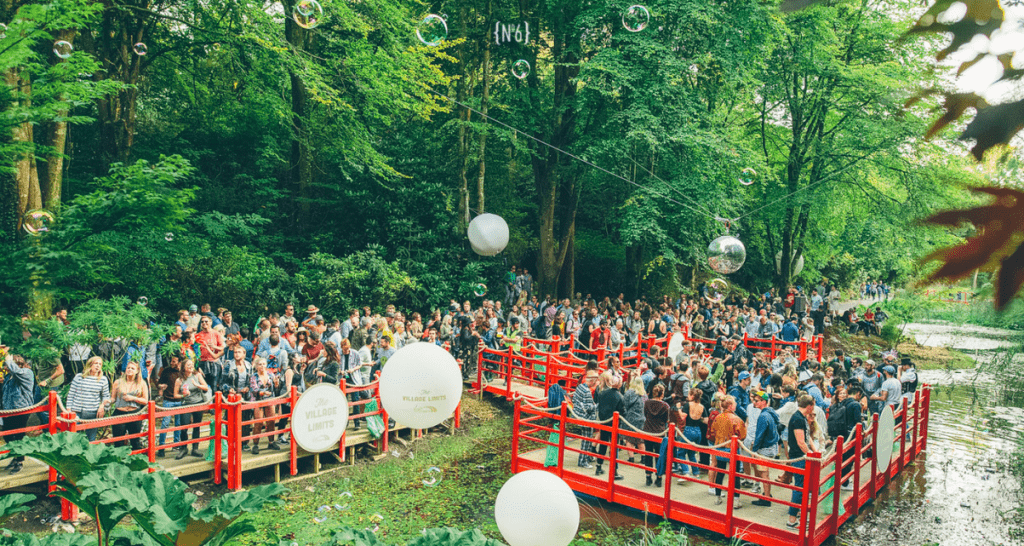 The Village Limits Sound Stage – Glitter balls, funky melodic house tunes and balloons, on the floating Chinese dance platform.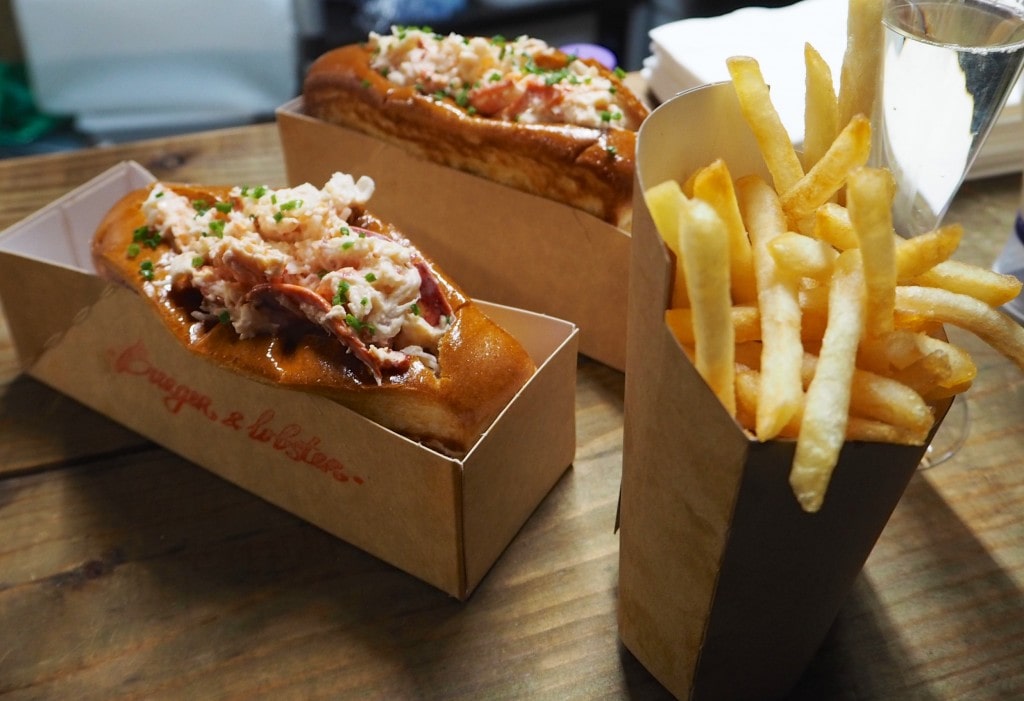 Festival Bites
What to eat at Festival No. 6? Posh nosh was provided all over the festival, from my favourite lobster brioche roll from London Restaurant, Burger & Lobster, to the fine dining experience at Clough's restaurant (pictured below). We managed to get a seat at the exclusive long banquet table at Clough's, which was hosted by a different celebrity chef each day. Beautifully presented meals were prepared for the 200 seater table.
Style Traveller Tip? It's definitely worth reserving a place at Clough's at the same time as booking your festival ticket. Seats fill up quickly. The candle lit dinner overlooking the estuary is magical occasion.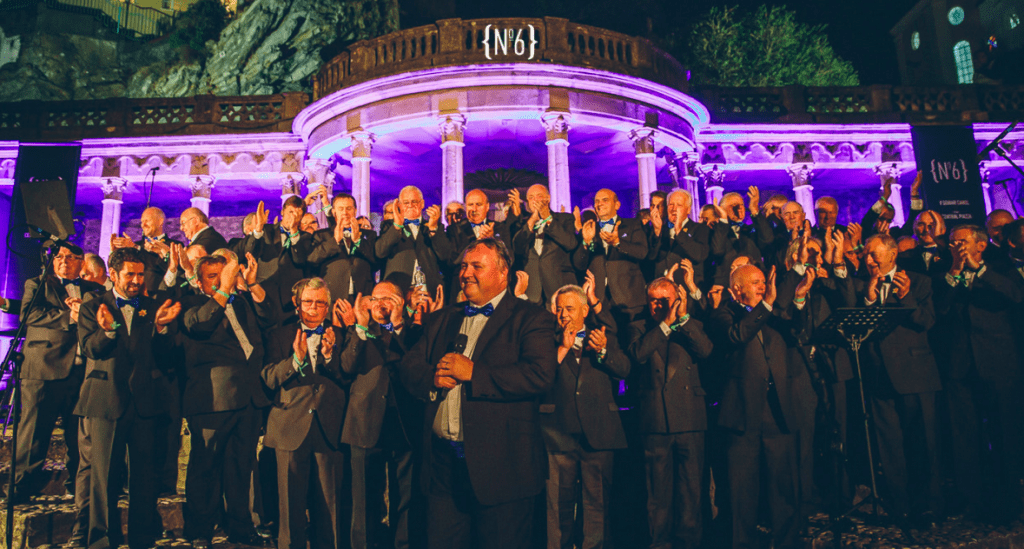 After Dark
The shenanigans and celebrating go on well into the night at Festival No. 6. There are so many sound stages, music acts, performances and parties to pick from. Here are a few of the experiences, I would definitely look out for again next year. Pictured above – The performance by the Welsh Male Voice Choir on the Saturday evening is truly breathtaking, it really sums up the spirit and atmosphere of the location.
It's a must to join the night time parade. Carry a flame torch and follow the procession through the festival grounds. You'll bump into strange and unusual sites on route, such as the luminous, ghostly, drummer boys below.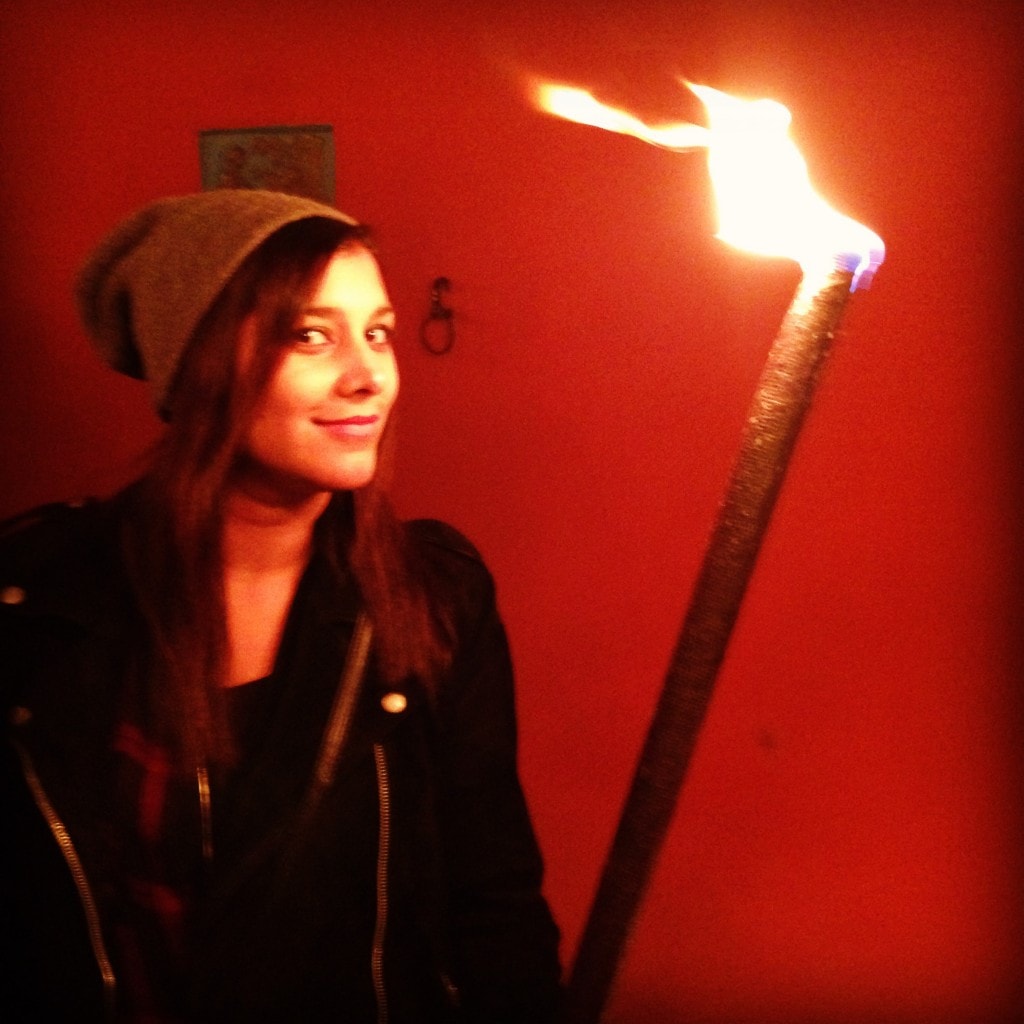 Below: The main stage with a spectacular performance from the legendary, Grace Jones on the final night. What a fantastic finale.
Festival No. 6 is a truly special festival! I'm already started planning it into my festival schedule for next year. The Style Traveller highly recommends it!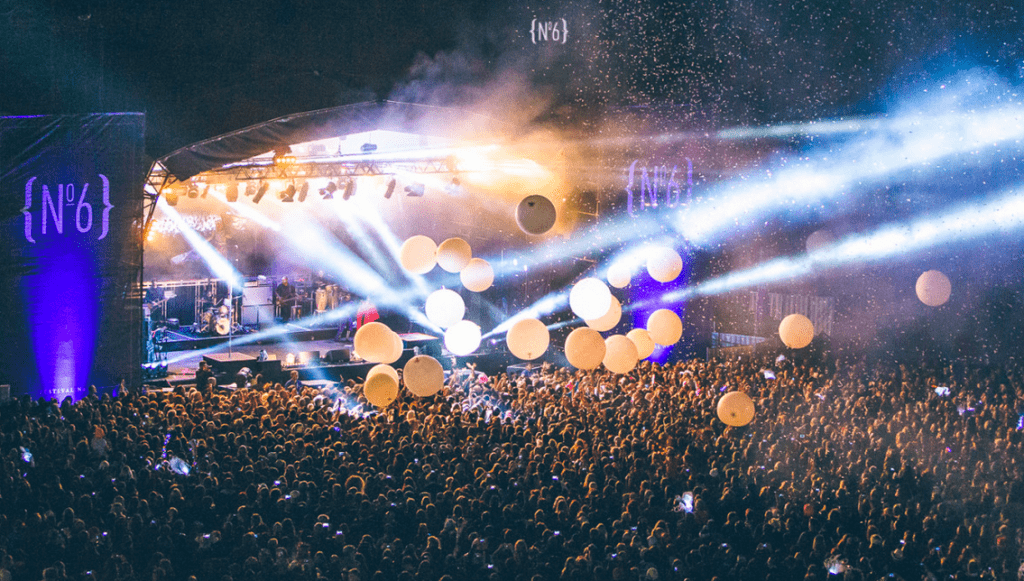 For more on FESTIVALS click here.
Or to see my recent trip to Portmeirion with Ted Baker click here.
Goodbye from Wales xx