The Belmond Copacabana Palace, The Hottest Hotel in Rio, Brazil

The Belmond Copacabana Palace, The Hottest Hotel in Rio, Brazil
Where? Rio de Janeiro, Brazil
Exactly? Belmond Copacabana Palace Hotel
Why? As part of my mini sojourn around South America, the Belmond Group invited me to stay at the splendid Copacabana Palace Hotel whilst visiting Rio de Janeiro. My Journey starts in Brazil and ends in Peru. Stay tuned for regular updates on the trip or head over to my instagram to follow the full trip day by day.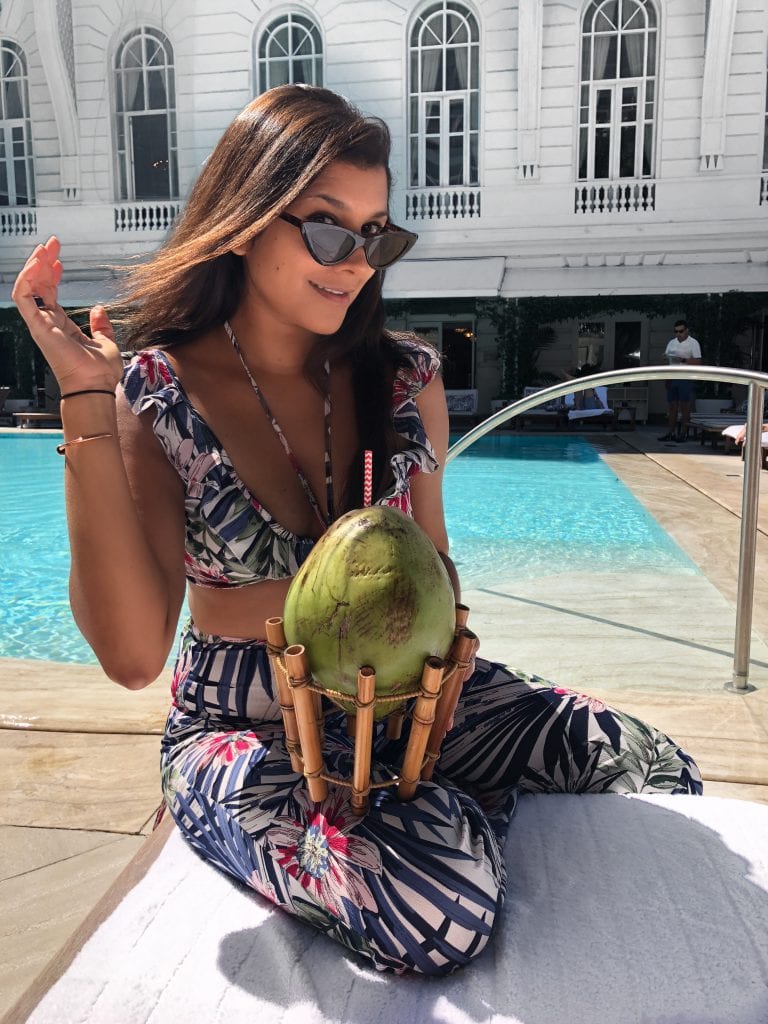 The Hotel
The Copacabana Palace Hotel in Rio de Janeiro is one of the most famous hotels in the world. The iconic hotel opened it's hallowed doors in 1923 and has been one of the most loved and influential properties in tourism ever since. Having been voted the best hotel in South America so many times, even they've lost count, I was super excited to stay.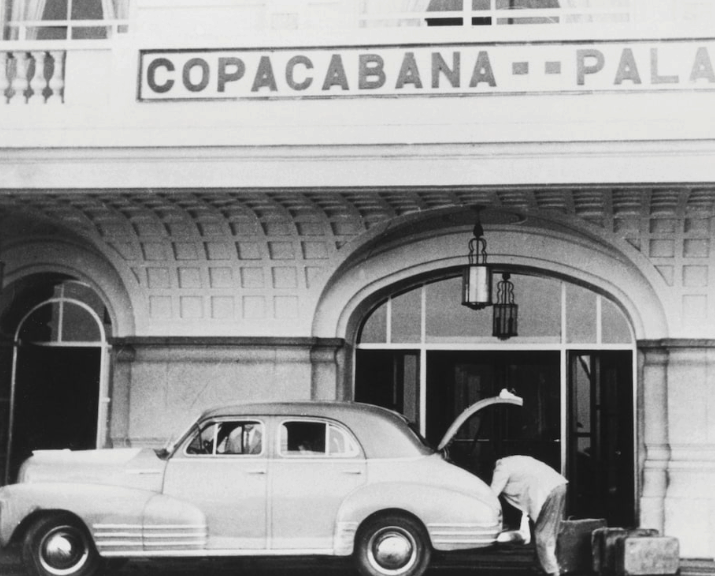 The exquisite art deco property lies like a shining beacon on the Copacabana Beach front parade and has seen more celebrities, dignitaries and royalty come through its doors than the hotel would ever giveaway. It's a truly stunning property, they just don't build hotels like this anymore.
Above: Original image from the 1950's outside the hotel and below it still hasn't lost any of its old school charm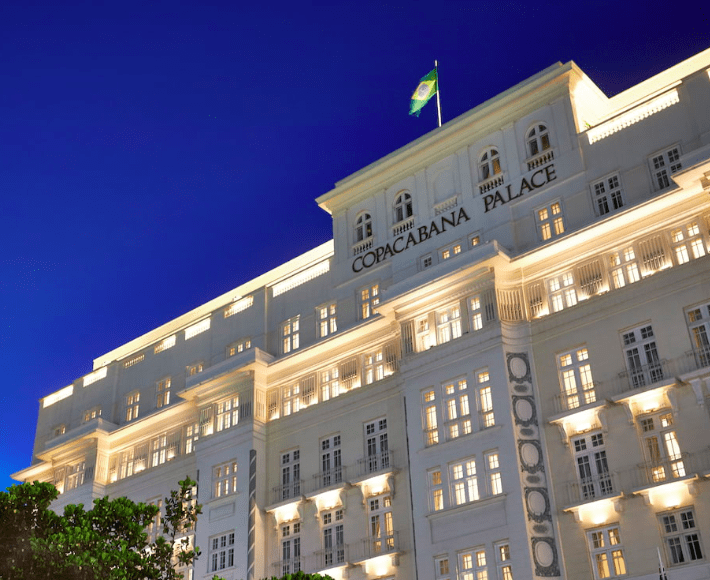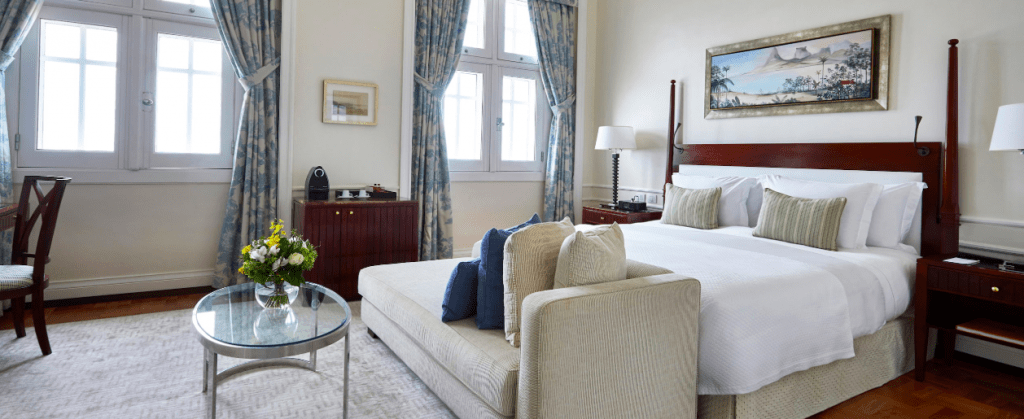 The Decor
As you'd imagine in this grand dame, colonial style hotel, the decor throughout is decadent, grand and elegant. The corridors and reception areas are filled with marble floors, whitewashed columns and huge chandeliers hanging from the high vaulted ceilings.
The 239 bedrooms and suites, despite the four poster beds, are a much more homely and cosy affair. Colours are muted and subdued to mimic the natural beach tones of the views through the window, but all modern amenities, such as international adapters, wide screen TV's, walk-in rain showers and Nespresso coffee machines are provided. All in all it's safe to say you'll love the hotel!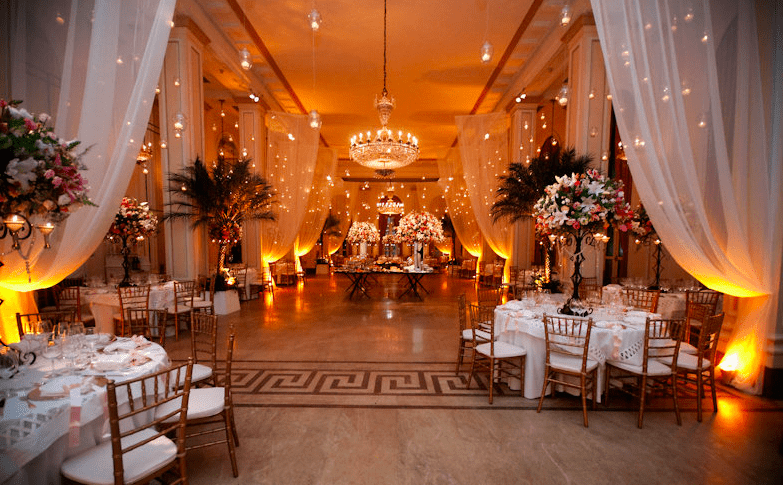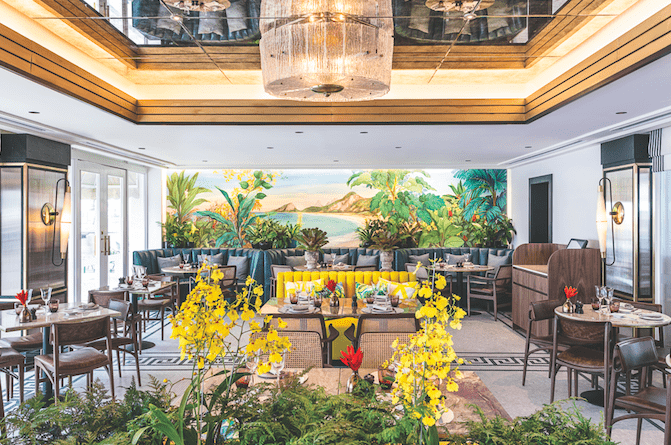 Food and Drink
There are three incredible restaurants and two bars to chose from at hotel. Decide between the one Michelin starred Chinese restaurant,  Mee (as overseen by celebrity chef Ken Hom), or opt for traditional, Italian elegance at the world renowned Cipriani's, but my favourite offering was the newest restaurant at the hotel, Pergula.
With a gorgeous pool view, relaxed Brazilian/international menu, bright, bold-coloured decor and a wonderfully relaxed vibe, this is THE place for Rio's jet set and hotel guests alike to unwind. Sip caipirinha cocktails and listen to samba and jazz tunes into the evening, it's Rio's current haunt to see and be seen.
Pictured above and below: the sumptuous interiors at Pergula and me settling in for breakfast with a pool view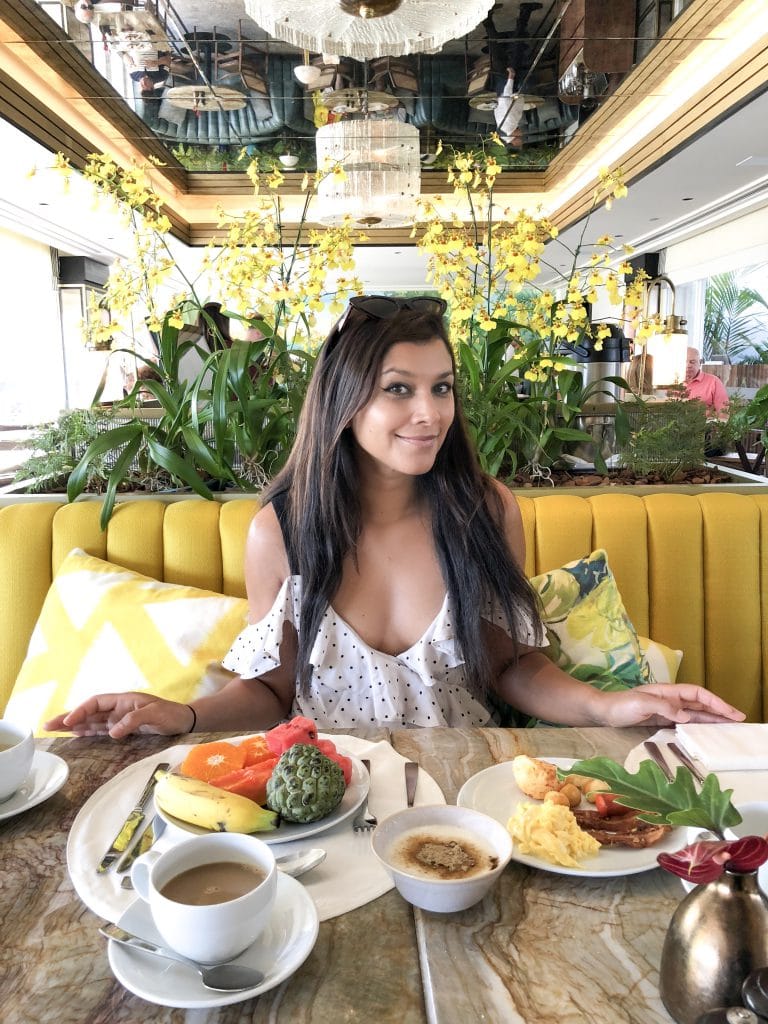 Above: tucking in to the amazing buffet breakfast at Pergula, can anyone tell me the name of this amazing fruit on my plate? And below enjoy exotic dishes like sea urchins (below) alongside more traditional and contemporary meals like burgers or empanadas!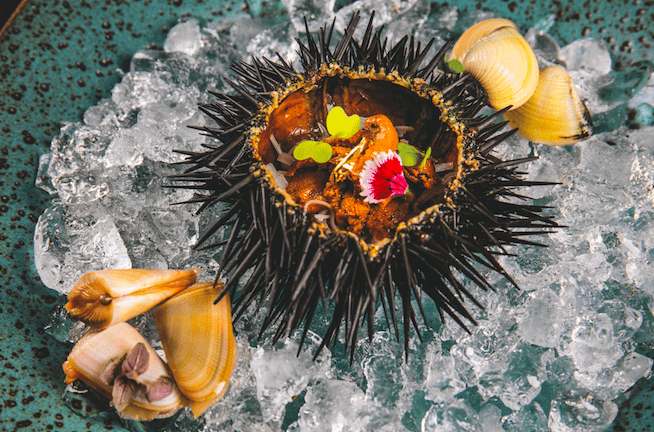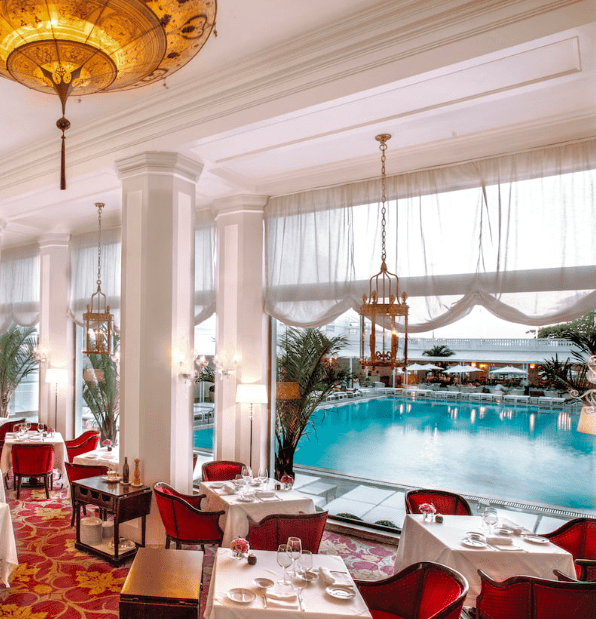 Above: the decadent interiors at Cipriani's Italian restaurant, which also overlooks the main part of the hotel, the swimming pool.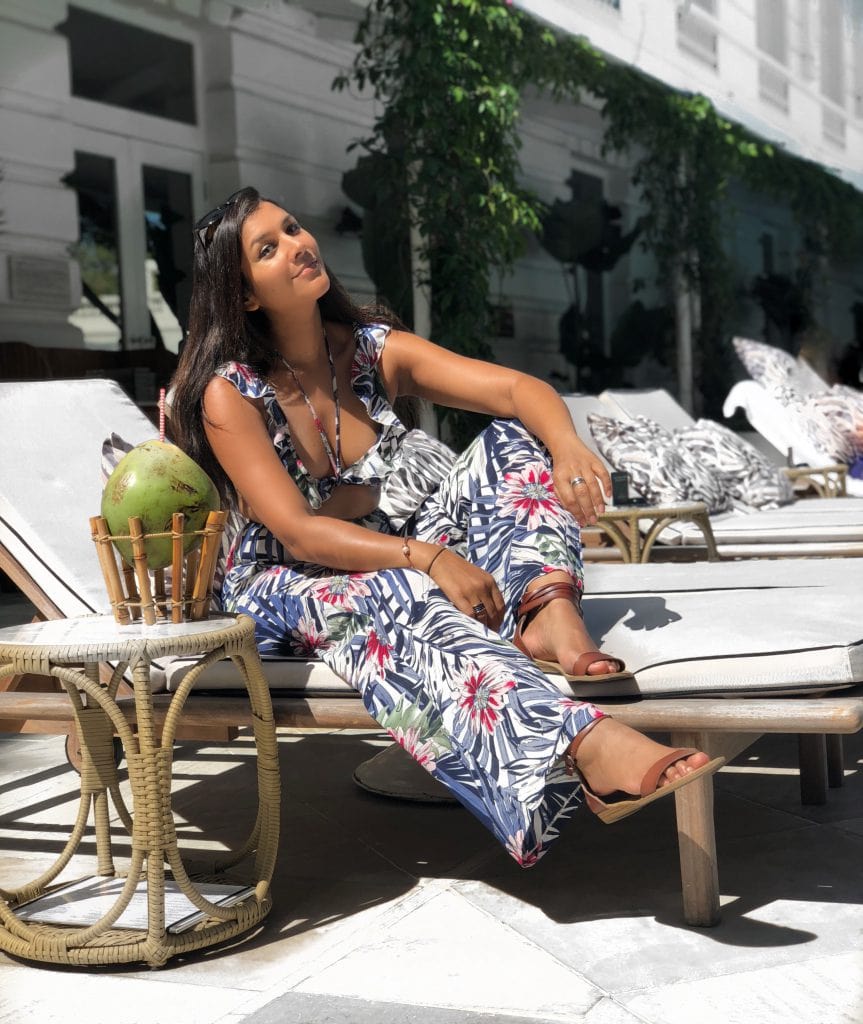 The Pool
Without a doubt the central hub of this beautiful hotel is the huge (half olympic sized) swimming pool. Chanel Grace Kelly vibes as you lounge around the pool and imagine yourself as one of the many fabulous 1950's movie stars who frequented the hotel back in the day.
There's a tanning butler, complimentary towels, water and fruit plates, as well as tantalising mini taster snacks from the facing restaurants for peckish sun bathers. Sun bathing doesn't get more luxurious than this.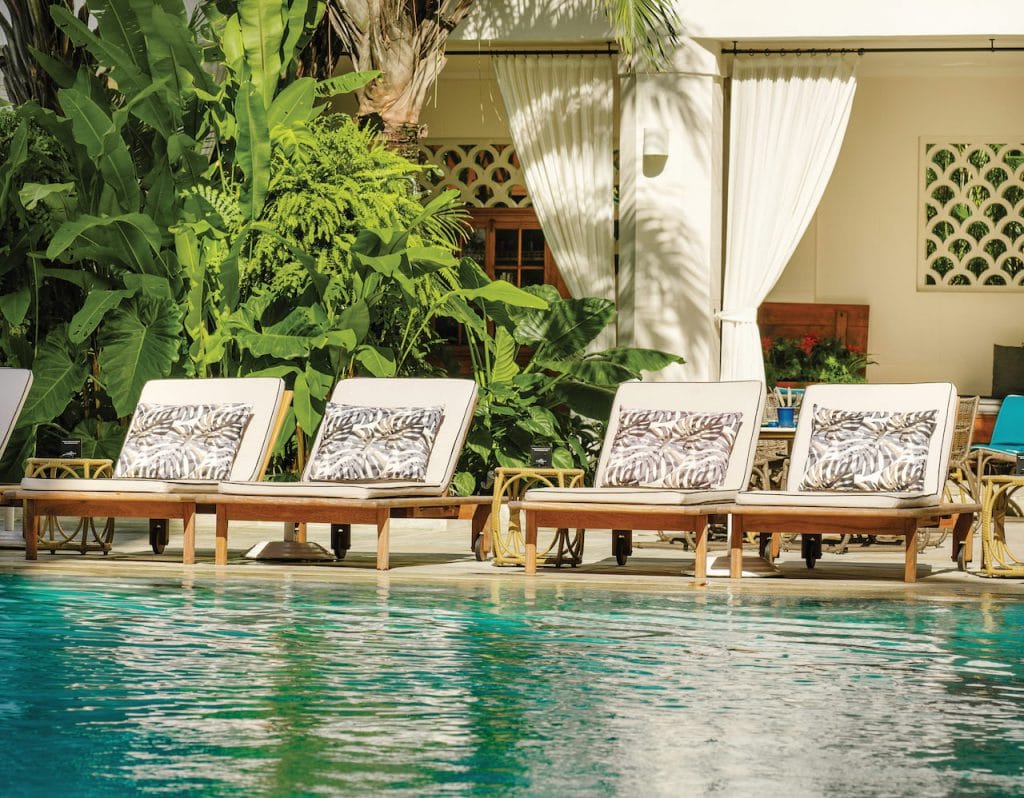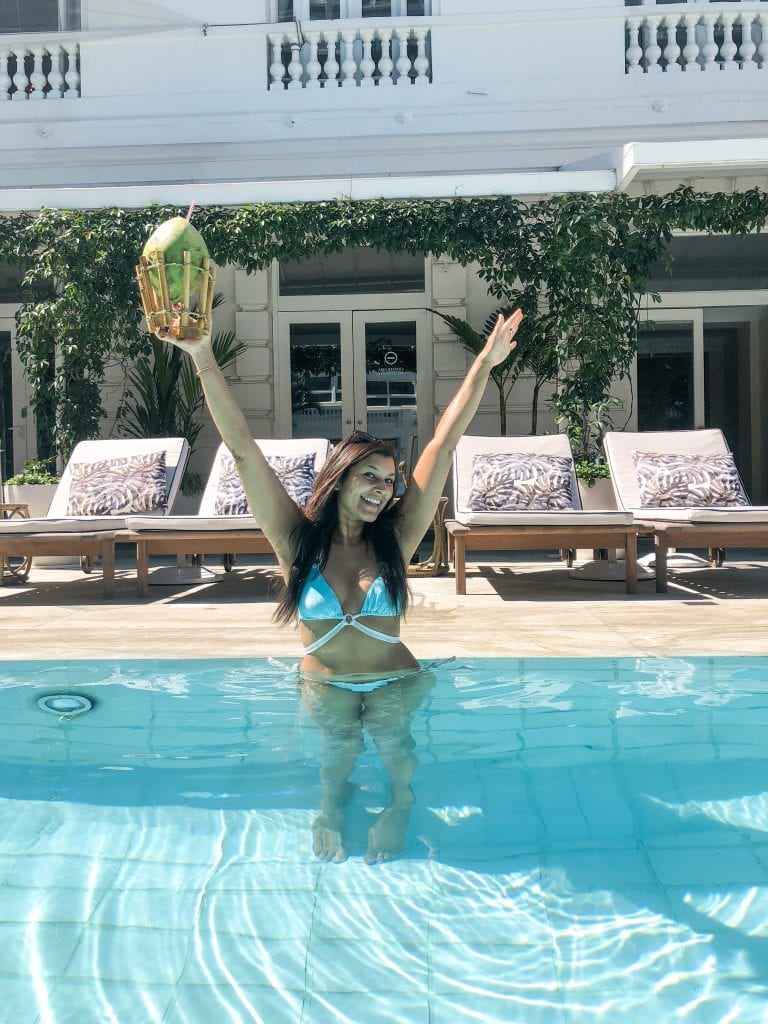 I highly recommend one of the fresh coconuts which have literally been chopped down from the tree that morning. They are also a great natural rehydration source to combat the Rio heat.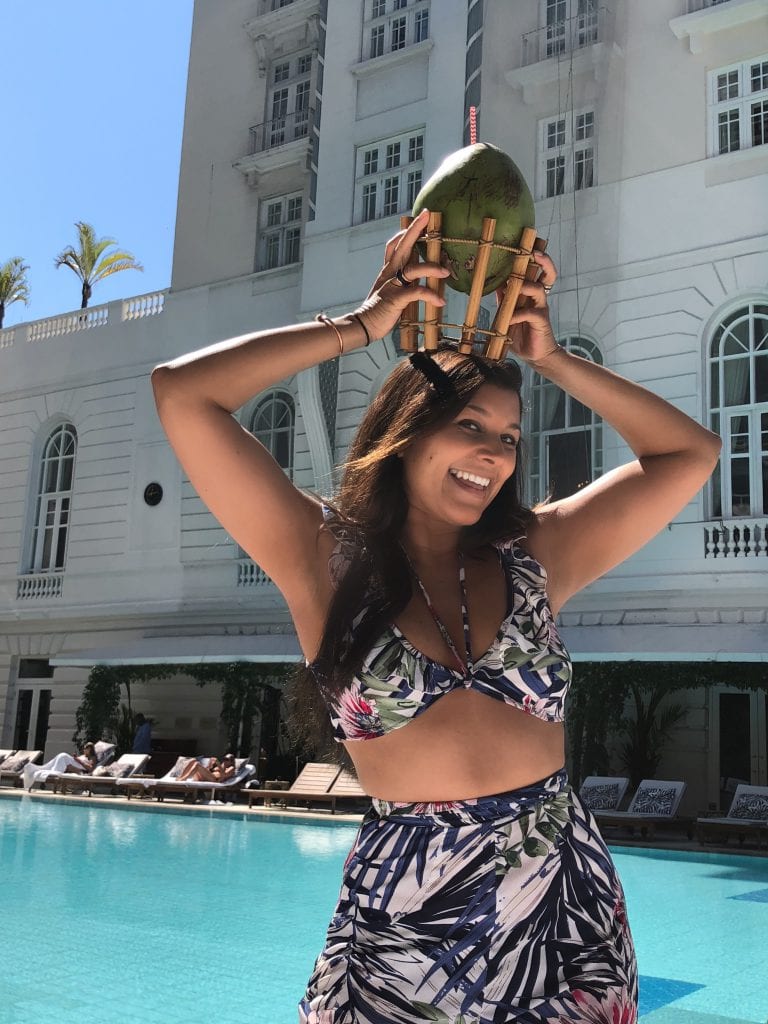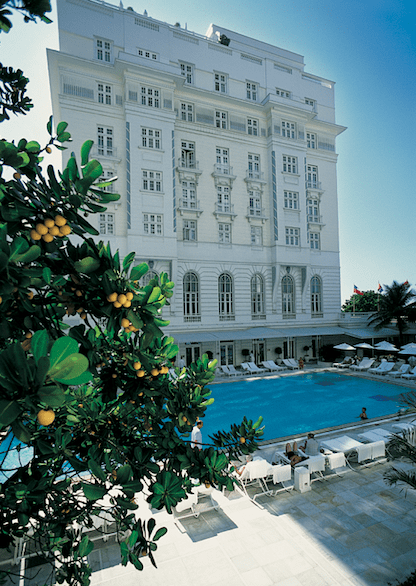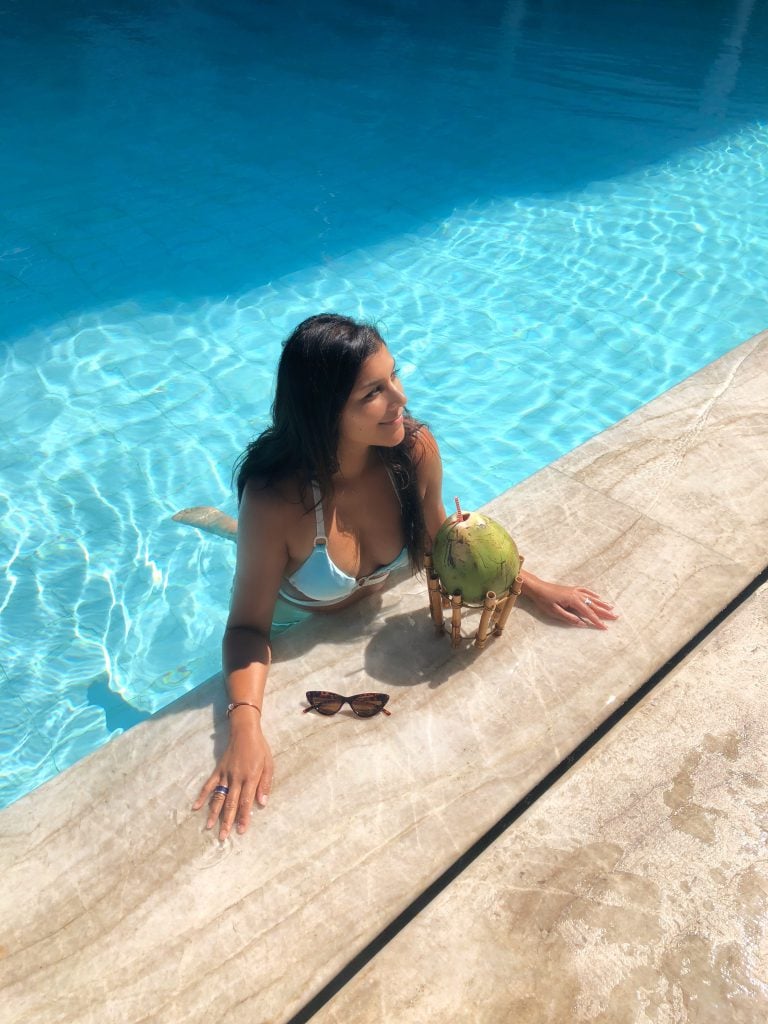 Copacabana Beach
Rio is famous for its beautiful people (the self named, Cariocas). And they have a very specific way of life which is all about enjoying yourself and centres mainly around the natural beauty of the beach. Copacabana beach which lies directly opposite the hotel is central to Carioca life.
You'll see locals and tourists alike enjoying beach life, getting involved in all sorts of sporting activities from swimming, surfing, weight lifting (at the beach stations), running, playing frescobal and volleyball, to simply lying in the sun and chilling out.
The great thing about the Copacabana Palace is they have a designated area on the beach complete with day beds, towels, drinks bar, bats and balls, magazines and even wifi! You literally don't need to bring anything apart from yourself and you swimsuit!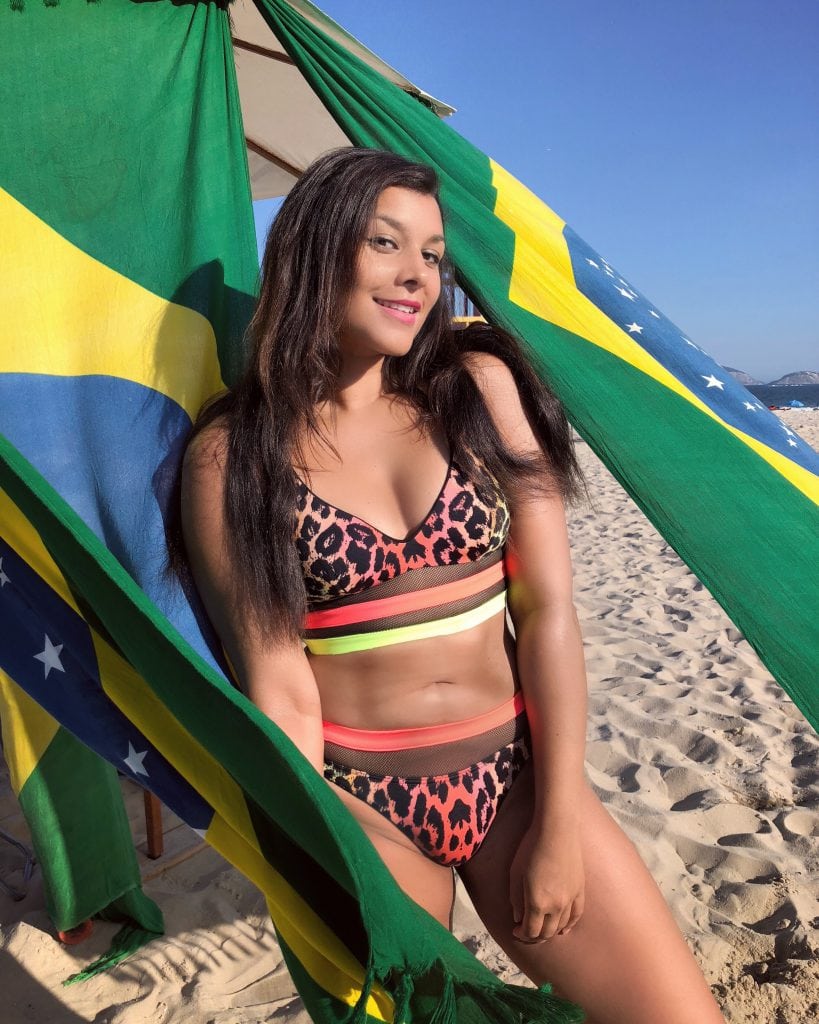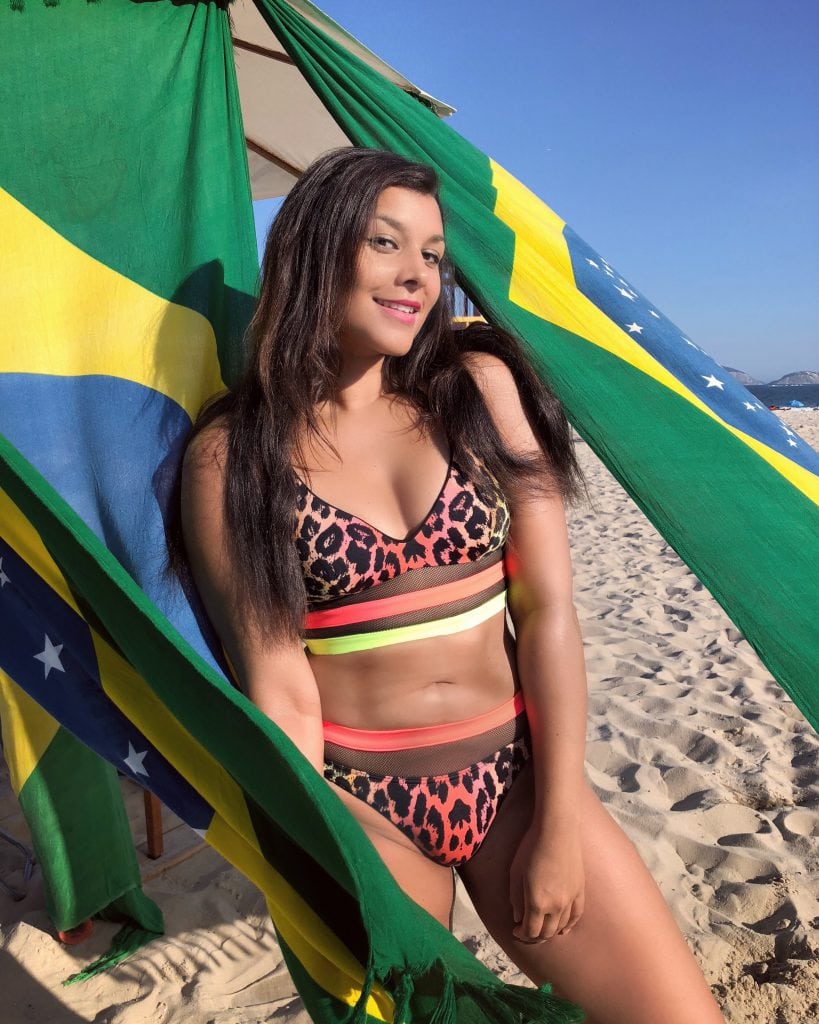 Above me wearing my new season Agent Provocateur bikini, trying to fit in with the locals. Beach bling goes down a treat in Brazil.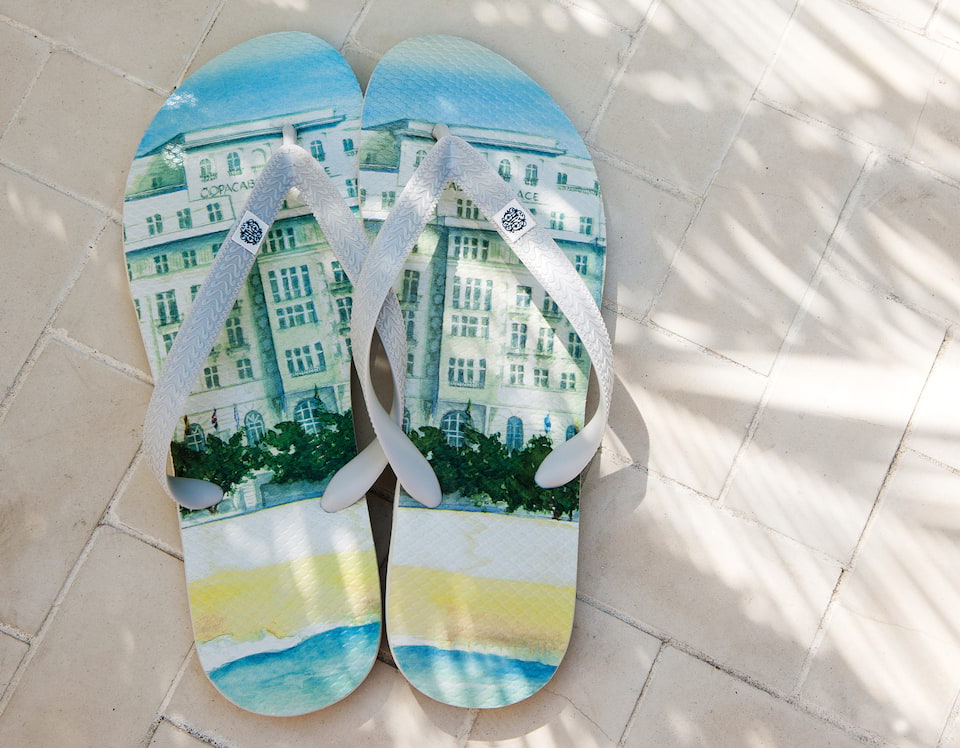 The hotel is so iconic you can even get Copacabana branded flip flops!
What to do in Rio?
Rio is without doubt one of my favourite cities in the world, the list of what to do and things to see is endless. Tune in to next weeks blog, for my list of the most instagrammable destinations in Rio, and my Style Traveller edit of the 10 best things to do in Rio.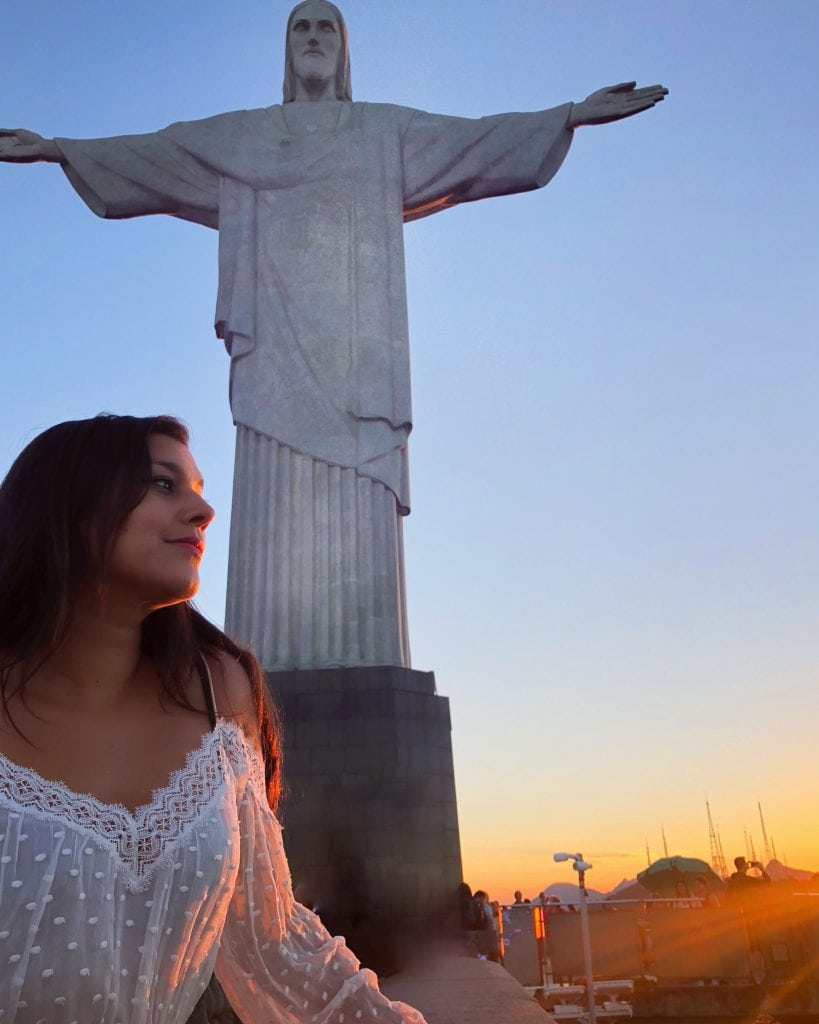 For more of Bonnie's Brazilian adventure click this link. 
A huge thank you to all the lovely staff and amazing PR team at Copacabana Palace for making my stay so memorable.
Room rates at Belmond Copacabana Palace, Rio start from £260 / R$1.085,00 + taxes per night based on two people sharing a City View Room. For hotel reservations please visit Belmond.com or call 0845 0772 222
Next stop Peru!
Bon voyage x