The Perfect Personalised Christmas Gift Guide

The Perfect Personalised Christmas Gift Guide
I find that when it comes to buying Christmas presents, one of the most difficult things is buying genuinely, heartfelt, thoughtful gifts. It's easy to just buy a bottle of wine or a box of chocolates, but it all just seems so anonymous and unthoughtful.
So one of the best ways around this is to personalise your gifts or give something hand crafted! If you're going to get them some jewellery, a diary or a pair of pyjamas, why not inscribe, emboss or embroider them with a special message or monogrammed initials.
Here's my Style Traveller perfect personalised Christmas gift guide, which should hopefully help to give you a few more exciting ideas than lasts years selection box of chocs and socks. These gifts will make the receiver feel just that bit more special, like you really thought about them and went to the trouble of making something for them that they'll really love!
This is a sponsored post.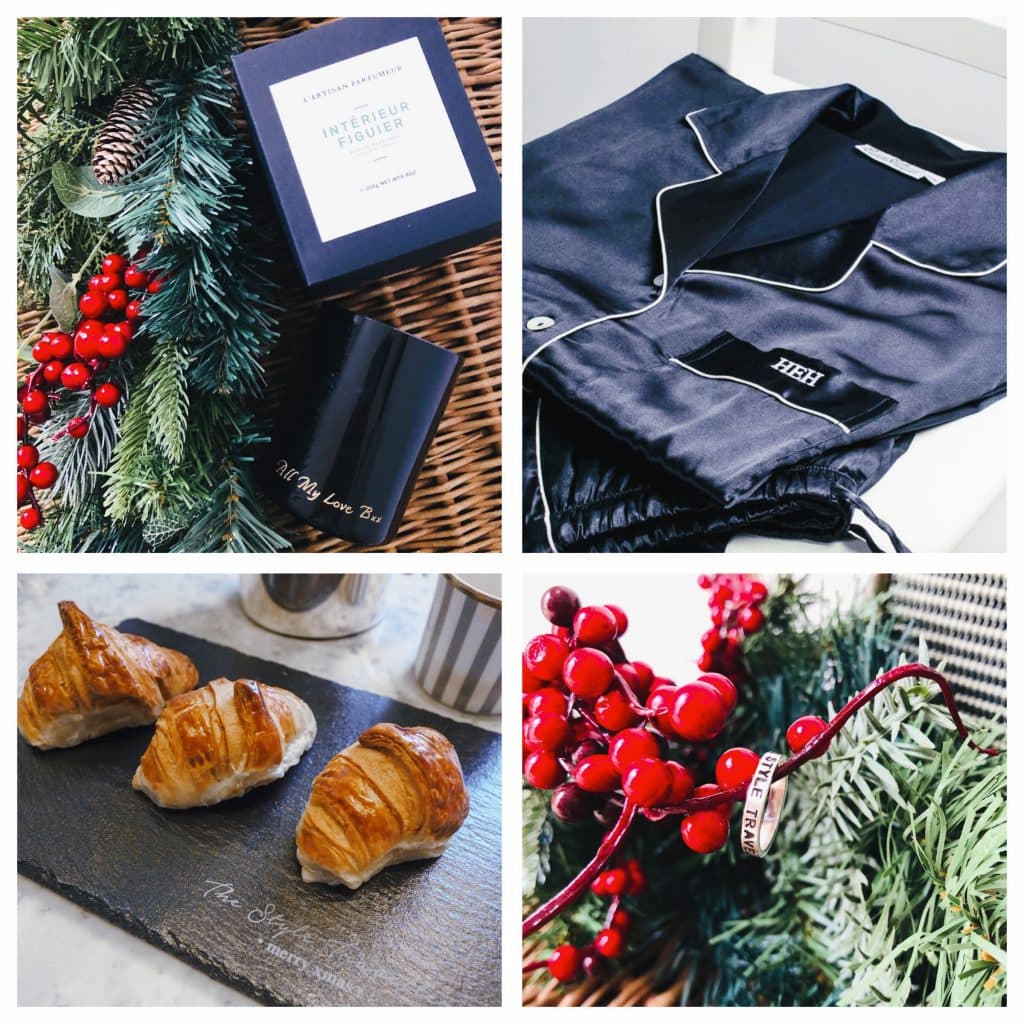 Clockwise from top left: Personalised inscribed candle from £58 by L'artisan Perfumier at Harrods, Embroidered monogram pyjamas Mini Lunn at Notonthehighstreet.com, Personalised inscribed serving platter £22.99 by Perfect Personalised Gifts at Amazon Handmade,  handmade personalised sterling silver ring £20 by Little Bird Studio 22 at Amazon Handmade, resting on berry wreath £40 from Debenhams.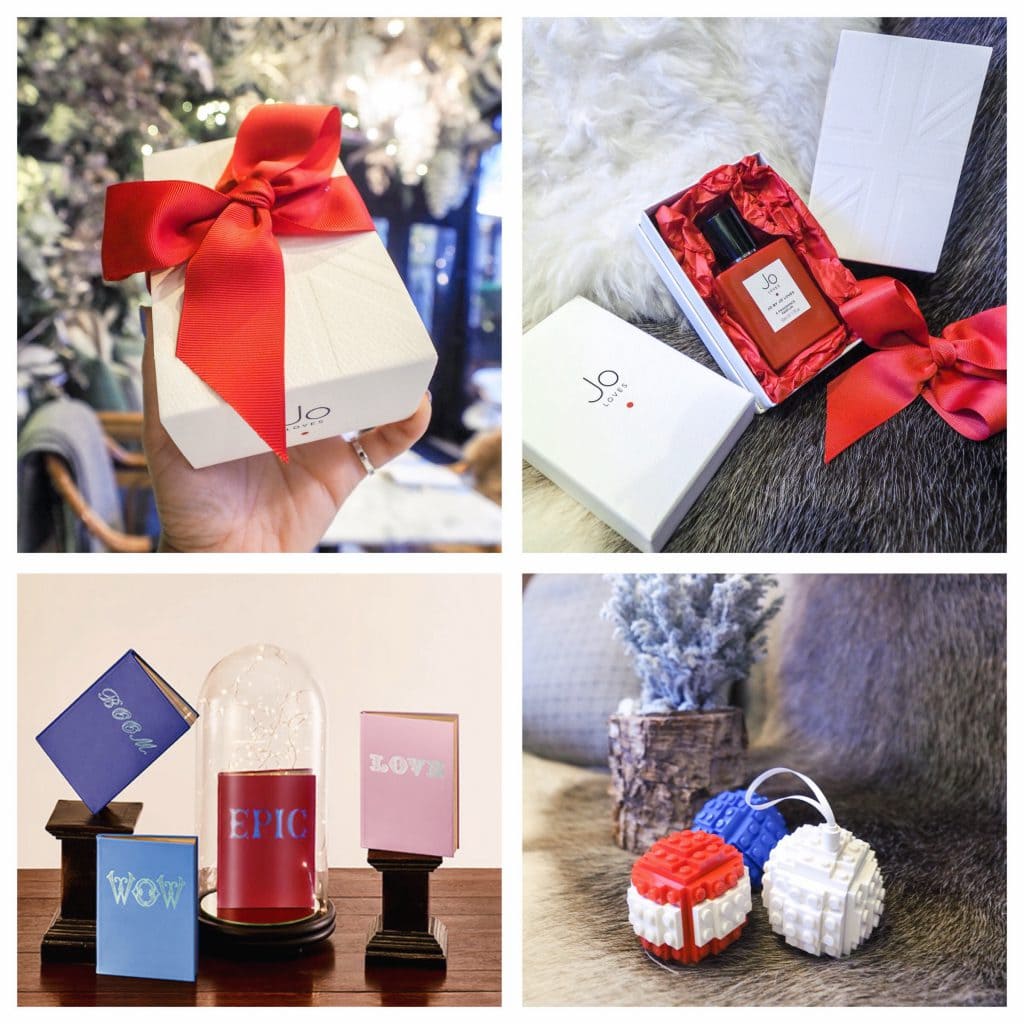 Clockwise from top left: Choose your perfect scent – tapas experience at Jo Loves (left and right), Handcrafted notepads from £155 from Smythson and Lego handmade baubles £9.95 from Bits & Badges at Amazon Handmade.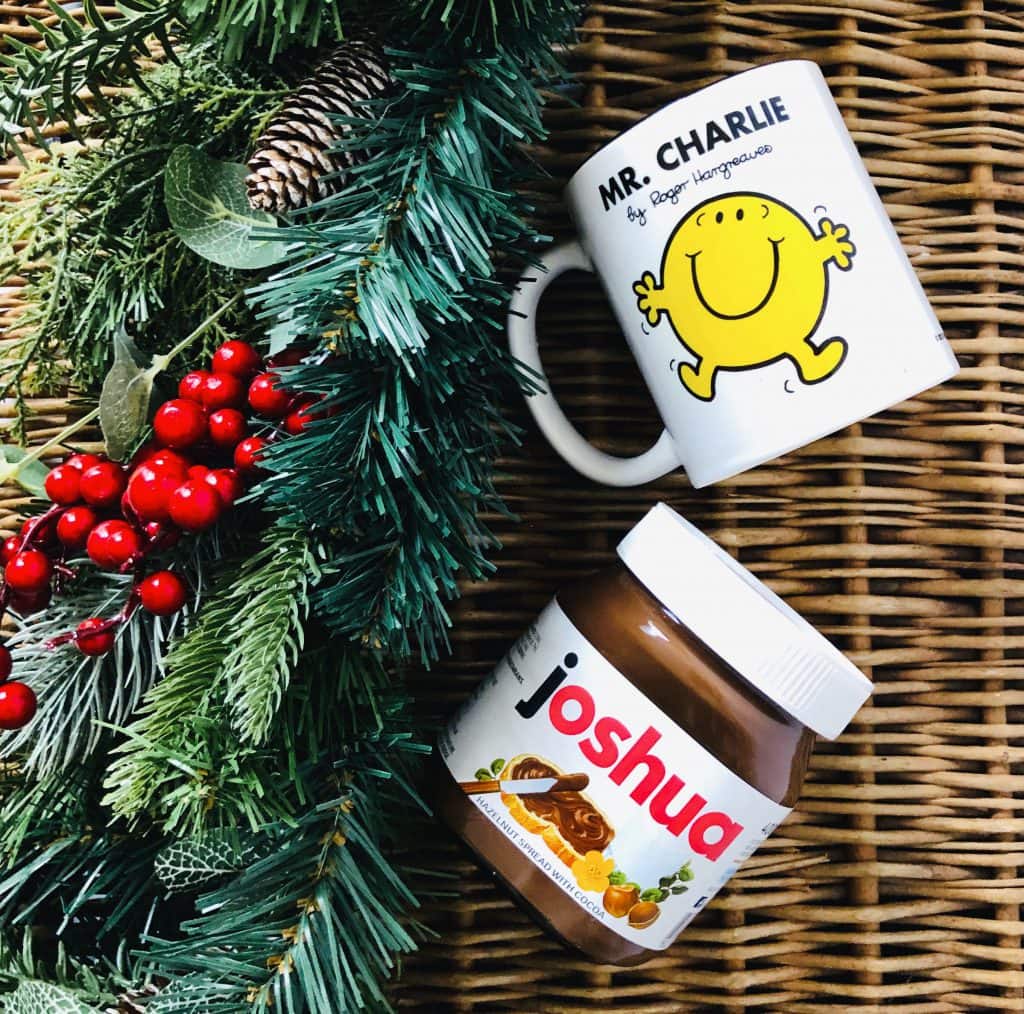 Personalised Little Miss and Mr Men mugs £20 and name tagged Nutella pots from £4, resting on berry wreath £40 all from Debenhams.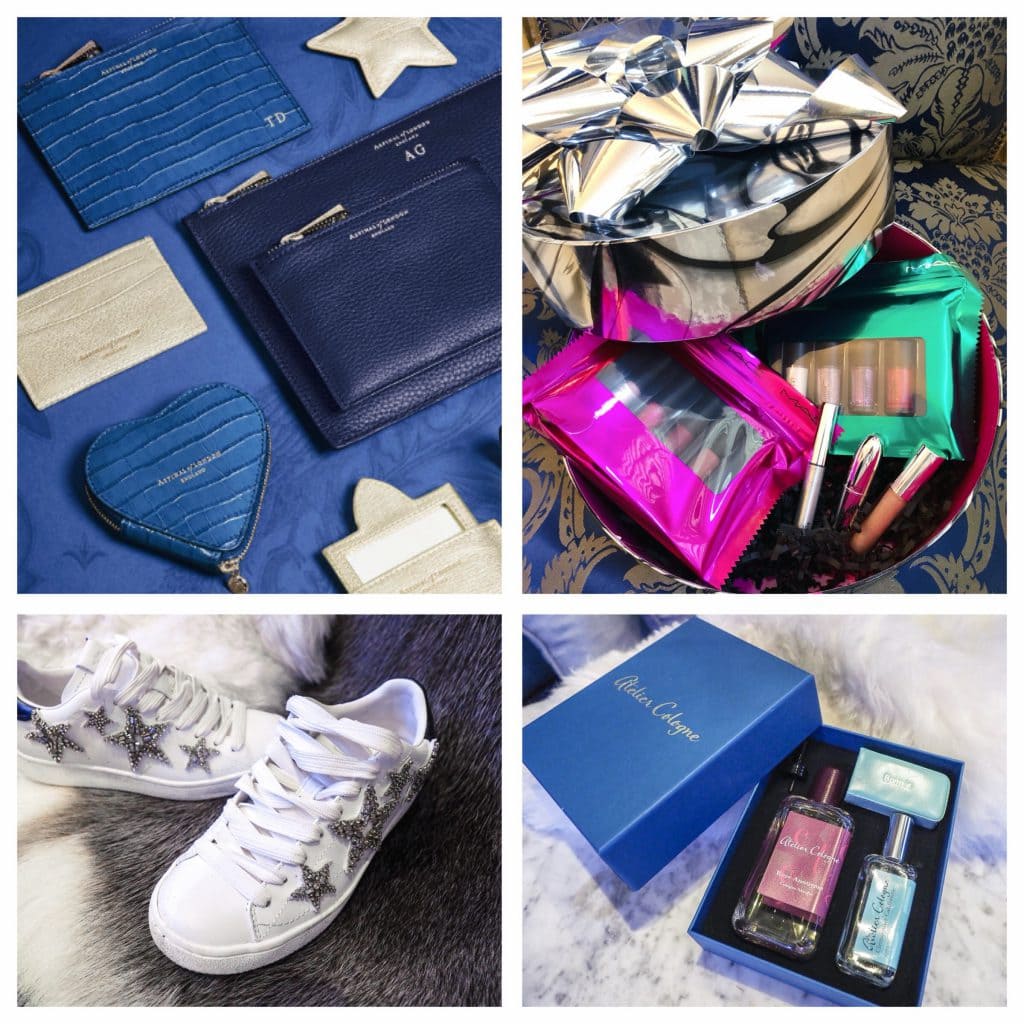 Clockwise from top left: Personalised notepads, wallets and mini gifts from £35 – £90 and embossing from £15 at Aspinal of London, Xmas gift box packages, pick your own make up selection, dependant on choices at Mac Cosmetics, Star trainers £250 at Coach and Bespoke, leather embossed perfume pouches with chosen scent gift box £165 from Atelier Cologne exclusive to the Covent Garden Flagship Store.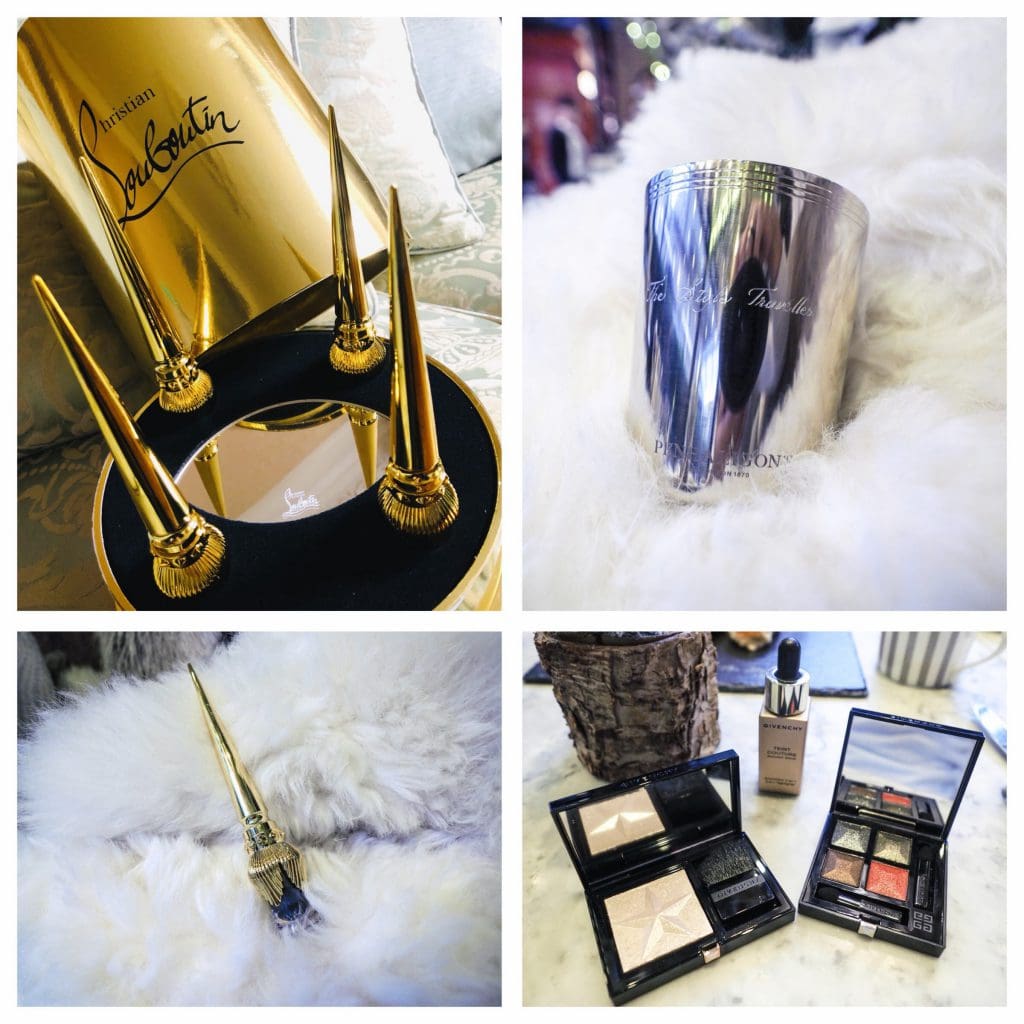 Clockwise from top left: Eyeshadows £38 per pot, gift box not available, Christian Louboutin Beauty (top and bottom), engraved silver candle from £48 pre personalisation at Penhaligans and new season Mystic glow star powder £34.50, Teint Couture Radiant drops £33 and eyeshadow palettes £41.50 from Givenchy Beauty.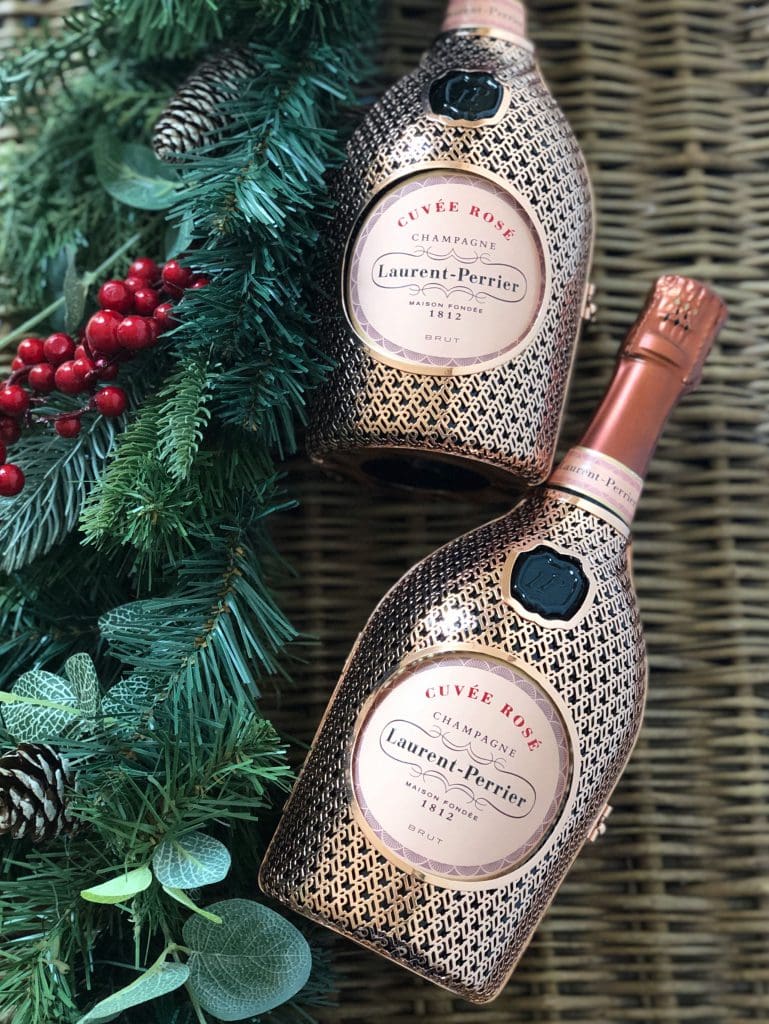 And finally, everyone loves the gift of a beautiful, bottle of champagne, this years rose gold robe case from Laurent Perrier is my favourite £69.95, pictured above resting on berry wreath £40 from Debenhams.
Cheers and I wish you a happy shopping spree in the run up to Xmas!
Lots of love and festive spirit,
Bonnie x