What to do in Sydney, Australia – The Perfect Itinerary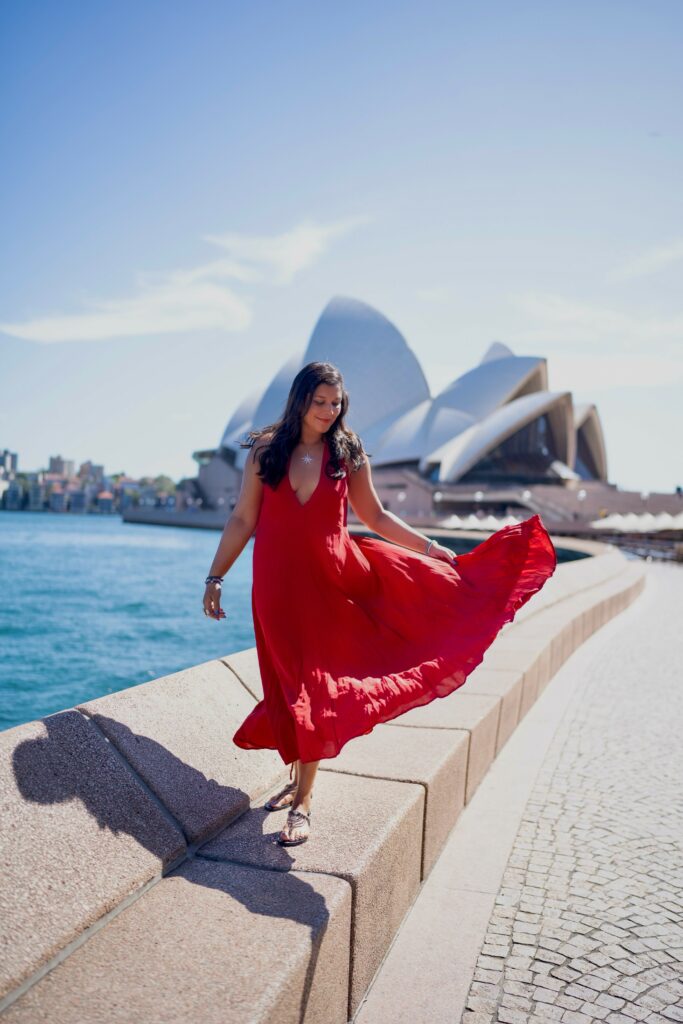 What to do in Sydney, Australia – The Perfect Itinerary
Where? Sydney, Australia.
Why? I was super lucky to be able to spend a really fun week in Sydney, one of Australia's most exciting cities. 
Where to stay?
It depends on how much time you have. If you only have a few days, I would recommend hotels in and around the Circular Quays area, the Harbour Front and The Rocks. These are all within easy walking distance to most of the main attractions. 
Here's my guide to What to do in Sydney, Australia – The Perfect Itinerary.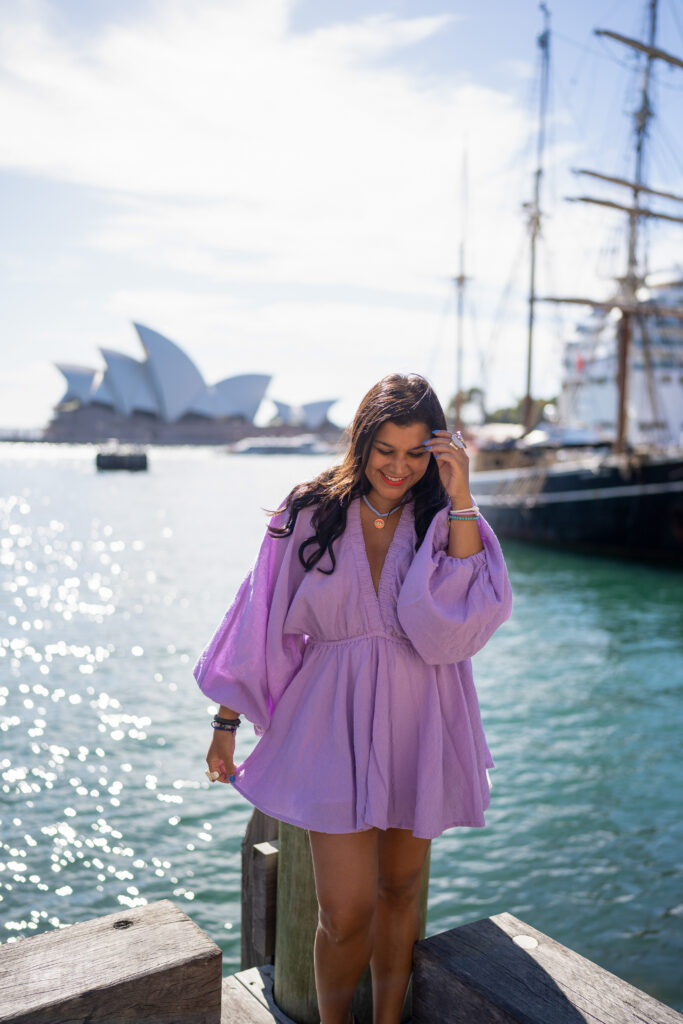 How long do you need? It's possible to see most of the city in a couple of days. In a week you'll get a more in-depth view. But in my opinion, 5 days is the perfect length of stay.
If you have around 5 days or a week in the city, I would recommend splitting your time between city and beach.  So, stay 2 or 3 nights in central city area and then 2 or 3 nights in the Bondi / Brontë beach area.
That way you can enjoy the amazing beach lifestyle that Sydney has to offer too.
These are some of my favourite hotels in Sydney.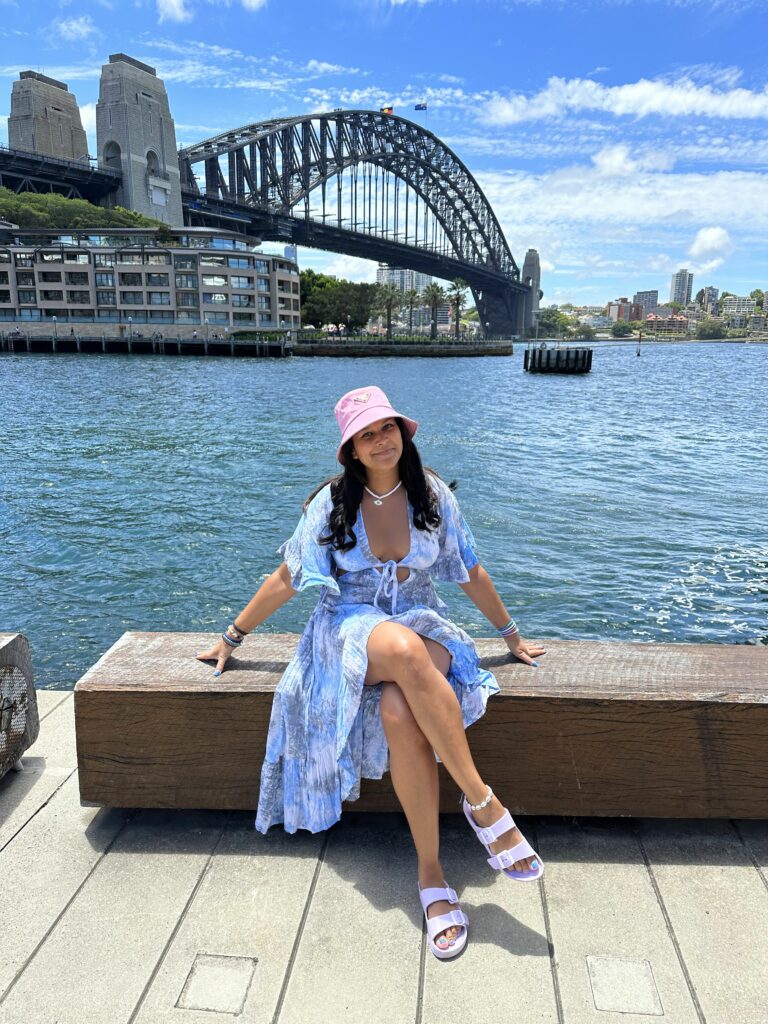 Here's my guide to Sydney, Australia – The Perfect Itinerary
Whenever I visit a new place, hanging out with the locals is always the best way to find out what a city really has to offer. And as I was staying with my friends who are locals, born and brought up in the city, I took their advice on the best places to explore. 
Sydney is a beautiful city mainly based around the harbour front, which is where you'll find the iconic Opera House, which is also just 10 minutes walk from the Harbour Bridge. All along the walk you'll get spectacular views of both architectural gems. 
The city also offers incredible restaurants, a fun nightlife scene and of course, the famous beaches. It's the perfect blend of city meets beach. I've definitely fallen in love with Sydney.
In terms of travelling around it's quite a small city and very easy to get around. It's very easy to cover in a couple of days, especially if you're hopping on and off one of the open top sightseeing buses.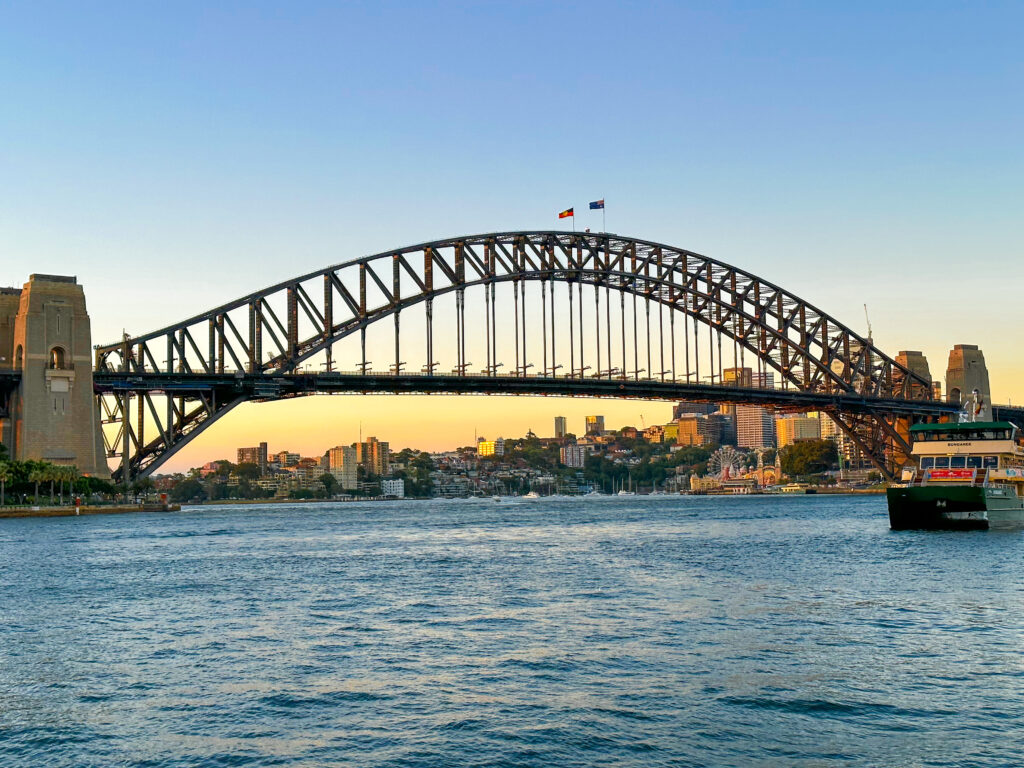 Hop on board
One of my favourite ways to discover any city, and get my bearings of locations, as well as taking in a bit of local history, is to take a trip on one of the famous hop on – hop off sightseeing buses.
So on my first day in the big city, I decided to jump on the city red line of the open top bus (which takes around 2 hours, if you stay on for the duration), longer if you get off to visit a sight.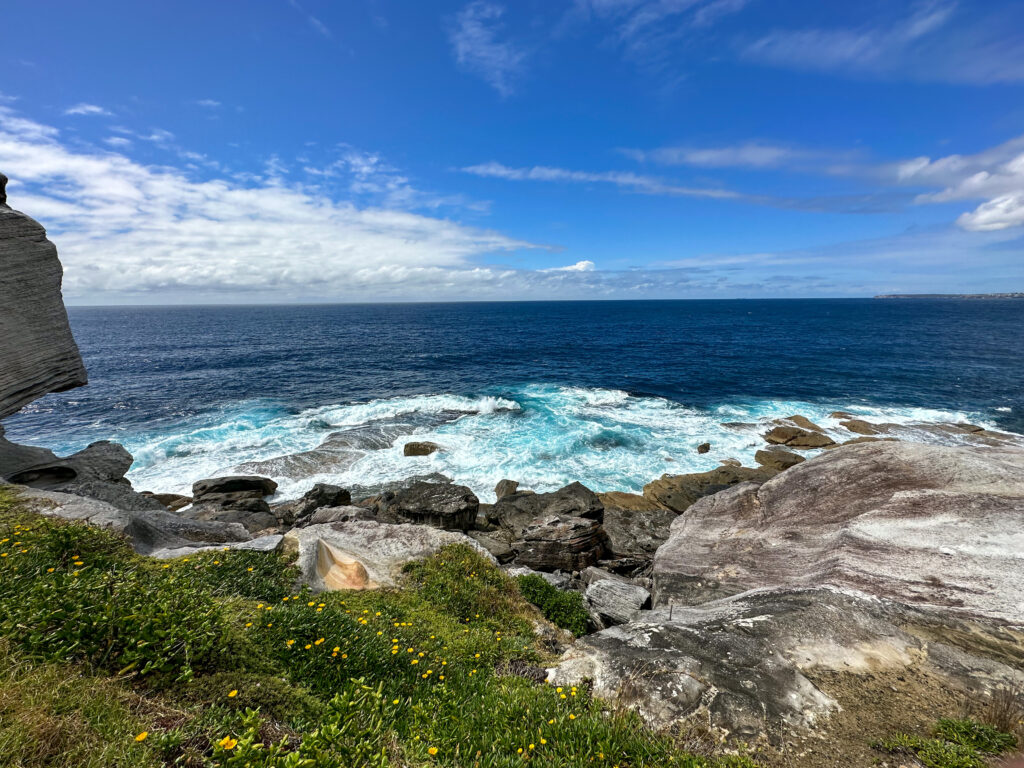 And on the second day, I boarded the blue line bus, which takes in the more scenic route of the coastline and Sydney's famous beaches, including Bondi and Brontë.
It's probably worth hopping off in Bondi and having a walk along the beach, as it's one of the most famous beaches in the world. And I can see why. The sand is super soft and golden, and the water is turquoise, blue and glistens in the sunshine.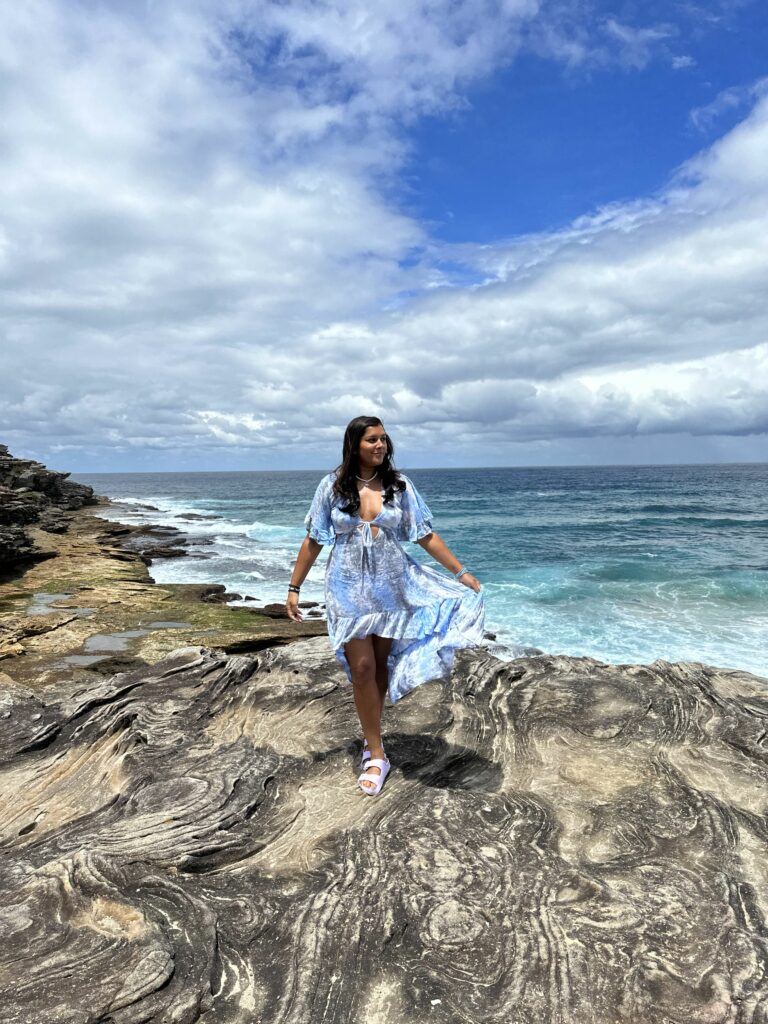 So my recommendation would be to complete the two hour bus route and you get an excellent overview of the layout of the different areas in the city. Including lots of historical references and fun facts about Australia. It stops off at the key hotspots like the Opera House and Harbour Bridge anyway.
Here's to link to book tickets for the bus tour and other Sydney attractions.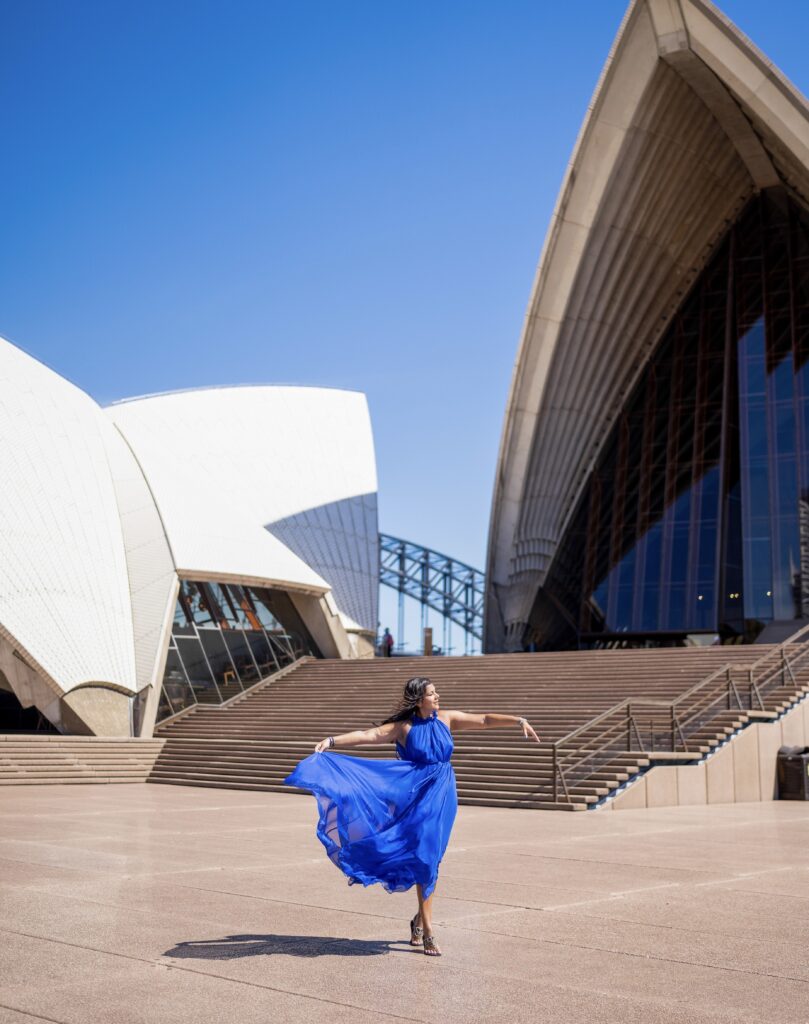 Sydney Harbour Bridge and the Sydney Opera House.
Probably the most iconic scene that you're likely to see on your Sydney trip.  Make your way to circular quays station and from there it's a 10 minute stroll in either direction, to the harbour bridge or the Opera House. You can get some beautiful shots of both, en route.
Take a little walk in the park underneath the bridge. Maybe grab a drink in one of the cute cafés in The Rocks area. Then walk back along the harbour towards circular quays, up to the Opera House. This walk takes only around 15 minutes and is a lovely scenic route.
Once you reach the iconic Sydney Opera House, take in the incredible architecture from the outside, and also the mid century, modern interior architecture, which is spectacular.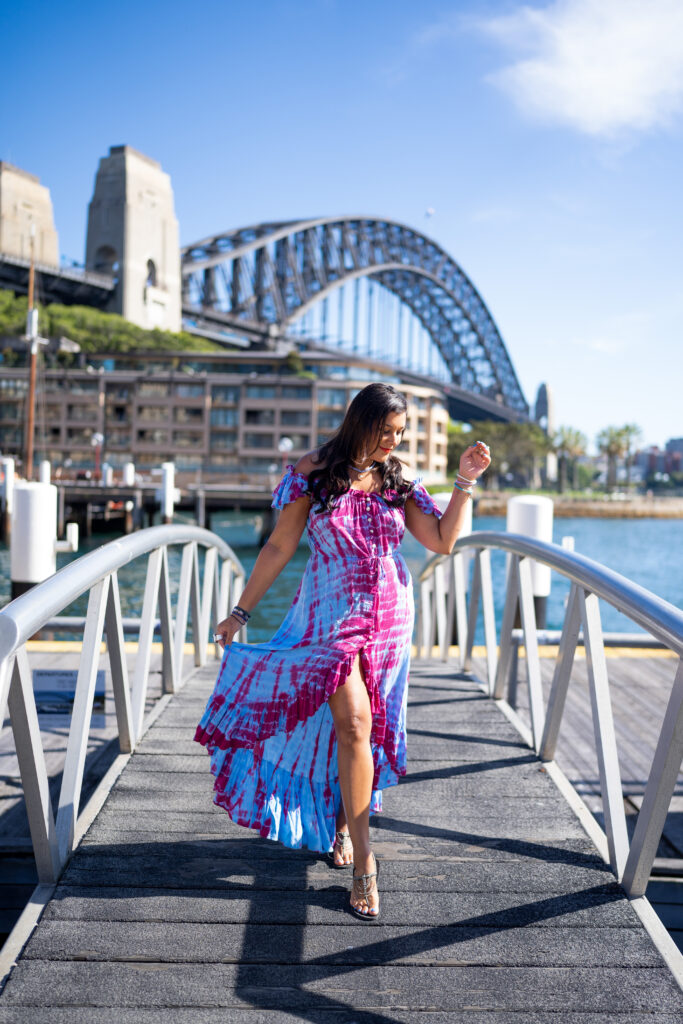 Being an instagrammer, I hired a photographer. He was called the @Candid_Chaser and we did a one hour photo shoot, which cost $220. He supplied me with the most beautiful Instagram-ready photos of the iconic sites.
It's always good shooting with local photographers, because they know the best angles, locations and times when it's less busy.
In this case mornings are usually quieter if you want to have a chilled stroll and get photos with less tourists in. Around lunchtime things start to get much more busy.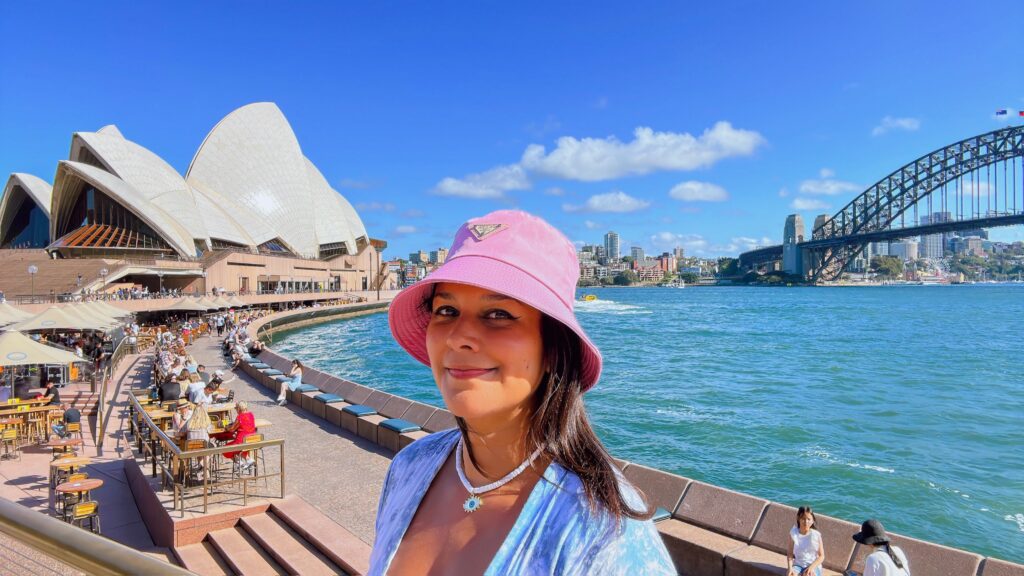 Opera bar at sunset 
One of the most beautiful times of day to visit the Sydney Opera House is sunset. I would highly recommend getting a table about an hour before sunset at the Opera Bar. It has the best views in the city and also great live music, cocktails and a delicious menu.
It's a perfect spot from which to view the Opera House, and the Harbour Bridge in one go.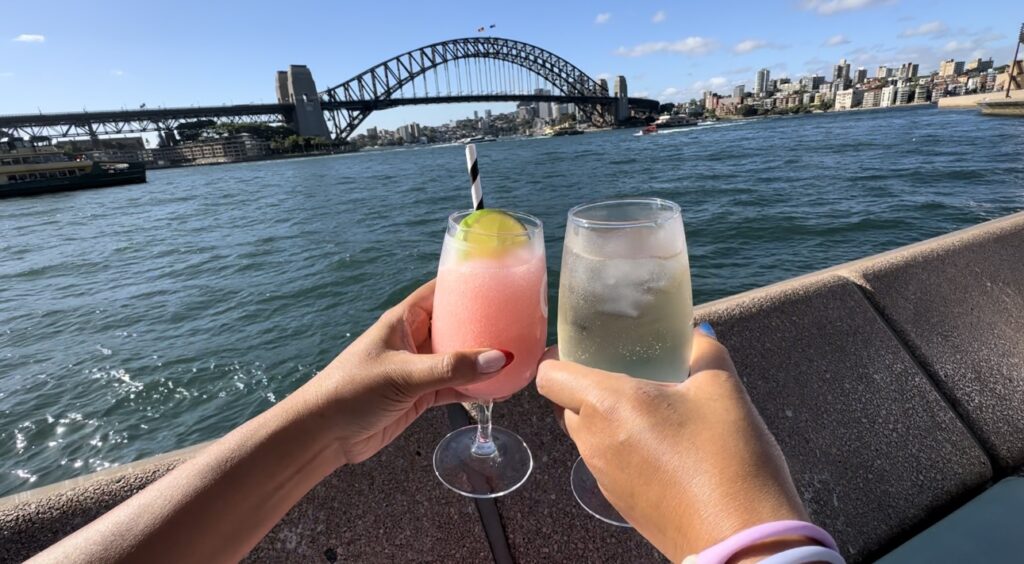 Bondi and Brontë Beach
One of the most famous attractions in Sydney is Bondi Beach. And perched on the side of the beach are the famous Iceberg Pools. This is a famous swimming pool set on the edge of the sea, where swimmer can swim in safety in the salty, sea water. 
One of the best ways I found to discover this exceptional coastline was to do the Bondi Bronte beach walk. I was lucky enough to take the walk with Sydney local and my friend, @miss_gunner. She recommended that we start off at the Icebergs which are beautiful to look at and view it from high up.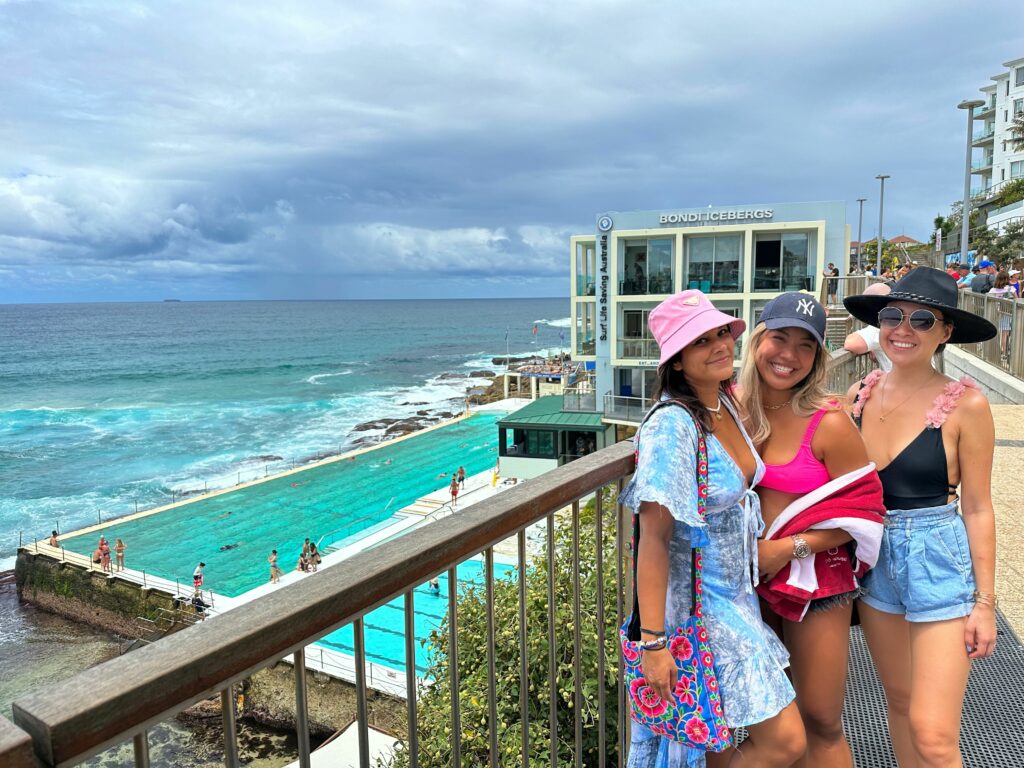 However they're not quite so warm to swim in, so we started the walk on Bondi Beach, passed through the Icebergs and took the beautiful coastal walk. It takes about an hour, and ends up in Brontë Beach.
There are also 'pools' at Bronte, which is a much nicer, less formal place to swim and where the locals go. It's also free to get in. The water is warmer, and there is a much more chilled out atmosphere at the Brontë pools.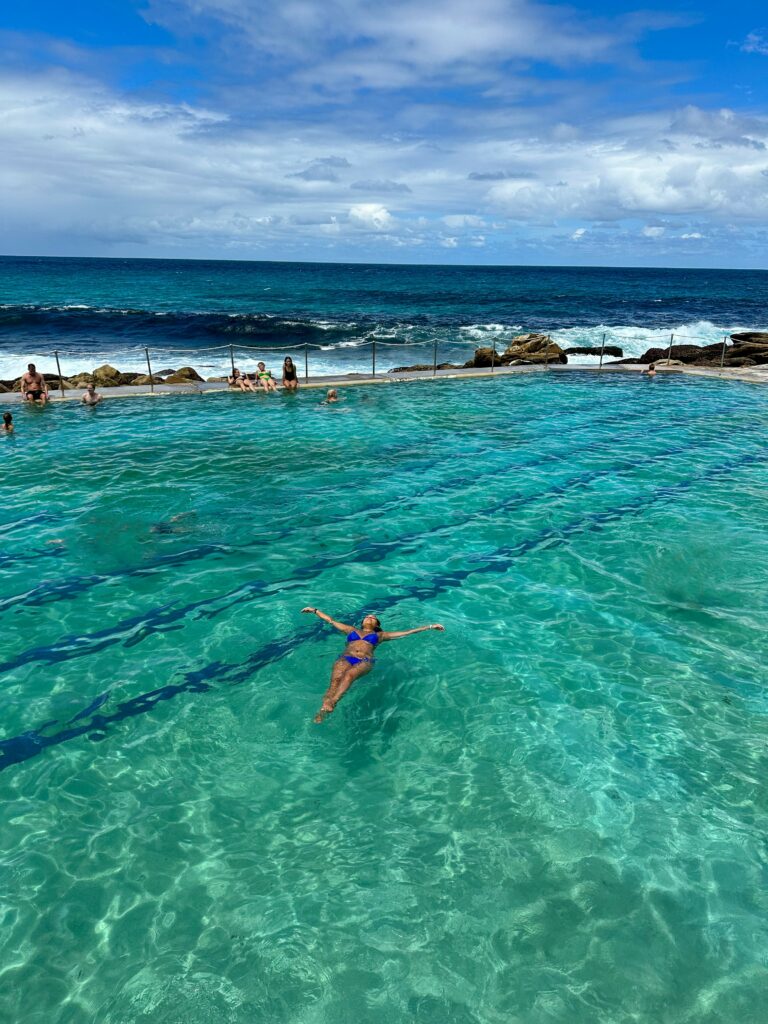 Surfs up 
If you're into surfing or fancy having a beginners lesson, Bondi Beach is famously one of the best beaches in the world to surf. There are several Surf Schools (and life guards!) lined all along the beach, just pop in and enquire.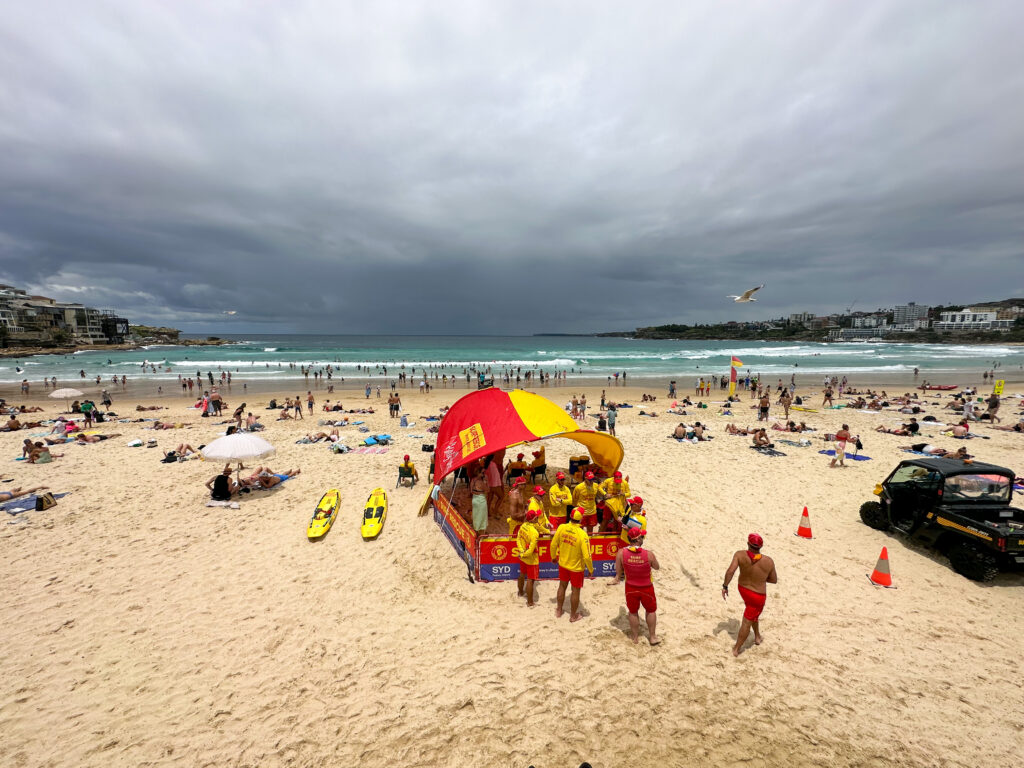 Take the Ferry
If you have a few extra days in Sydney another great way to view the city is from the water. Take the ferry across the river from Circular Quays to Luna Park or Mason Quays. The view from this side of the river is an alternative, and equally spectacular angle from which to view the city. And it's not as busy as the more touristy areas in a Circular Quay.
Have an ice cream go for a walk in the park, and then get a five minute ferry (which costs $2) back across the water. Or indeed visit Luna Park which is a super cute retro theme park.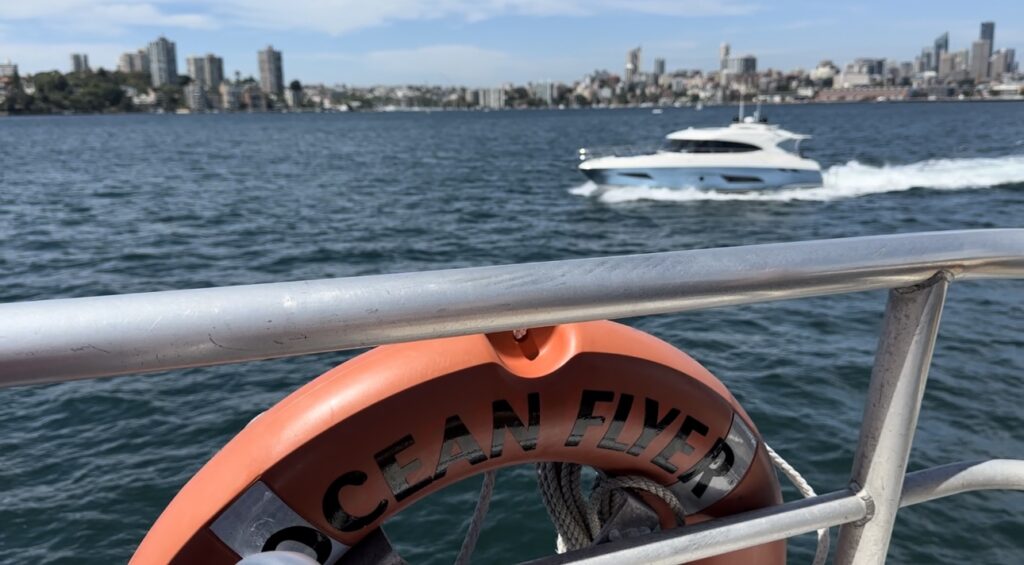 Grounds of Alexandria
One of my favourite places in Sydney was the Grounds of Alexandria. This is a really fun, garden and restaurant concept, which is totally Instagram ready. Every season they update the decorations to become an instagram heaven.
From winter wonderland, red rose Valentine's theme to autumnal pumpkin field or Halloween haunted house, the exhibits are fantastical. Visit for brunch onwards, but save a little bit of extra time to wander around the gardens and cute stalls.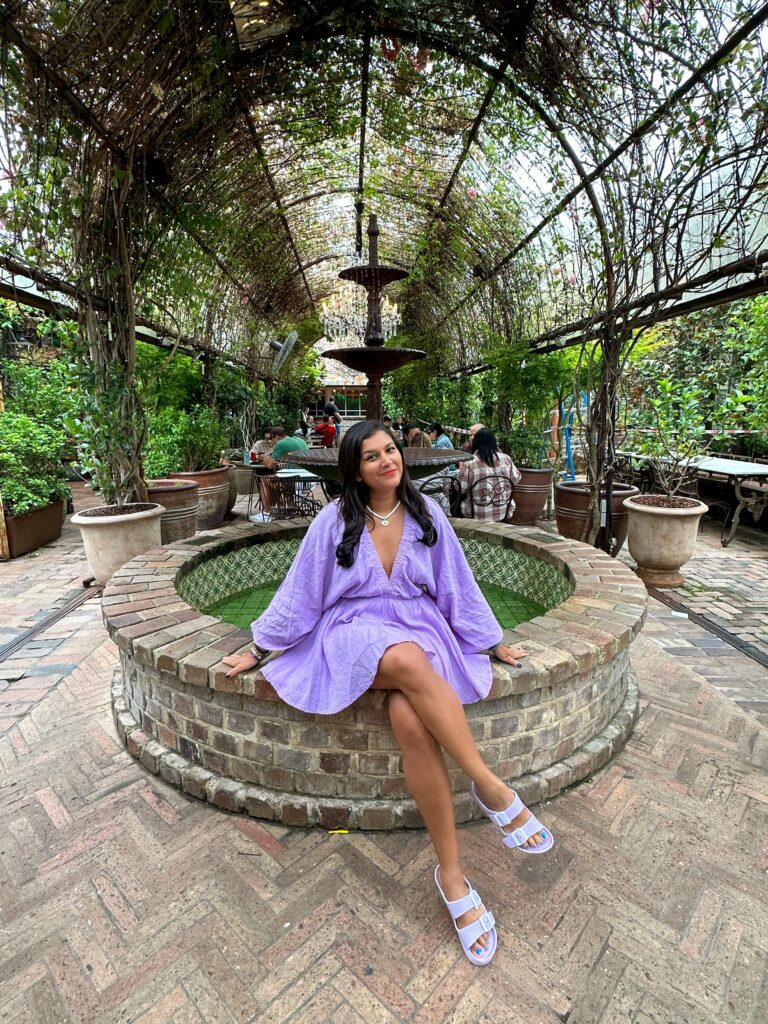 Night Out in Kings Cross 
Sydney has a number of fun options for a night out. I would recommend checking out Spice Alley for excellent Vietnamese, Thai, Japanese and Asian Street food.
You can pick which country each individual wants to eat at, and then sit together on the outdoor group tables with your friends. The food is fantastic and the prices are very affordable.
King's Cross is famously the 'going out out' area in Sydney. The streets are lined with various fun bars and restaurants. It used to be the old red light district, so be careful which doors you walk through!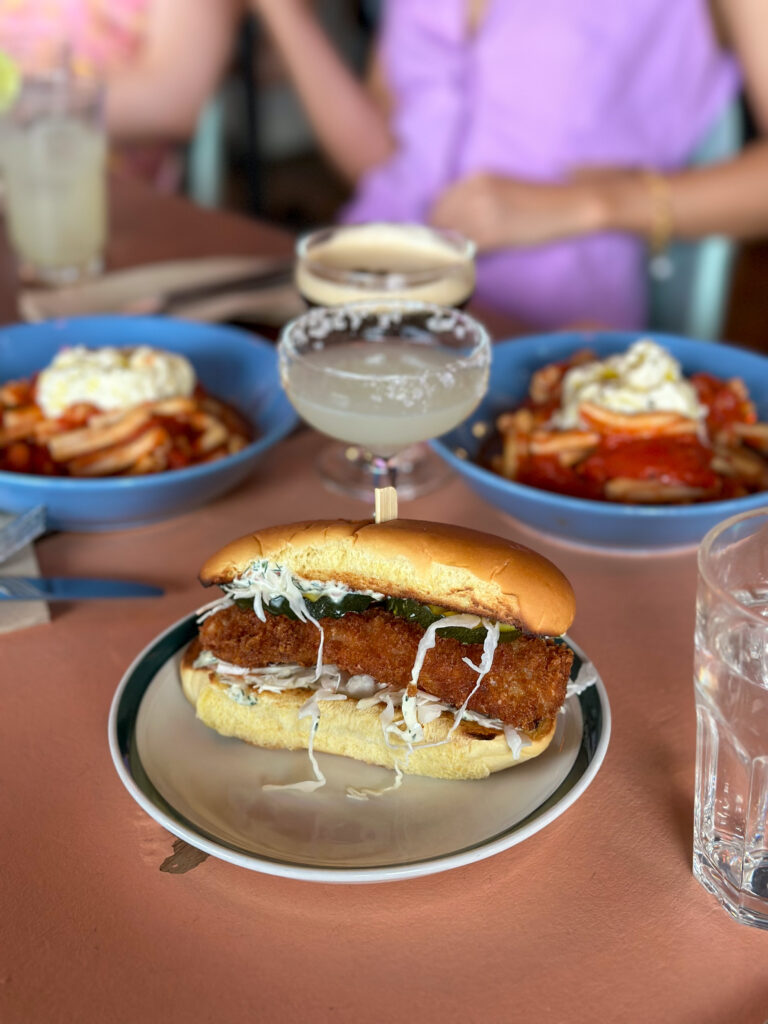 Play with a Koala 
If you fancy meeting the kangaroos and koalas, and even giving them a little stroke, you can head to Featherdale Sydney Wildlife Park, to get close to the animals and even pet some of them too.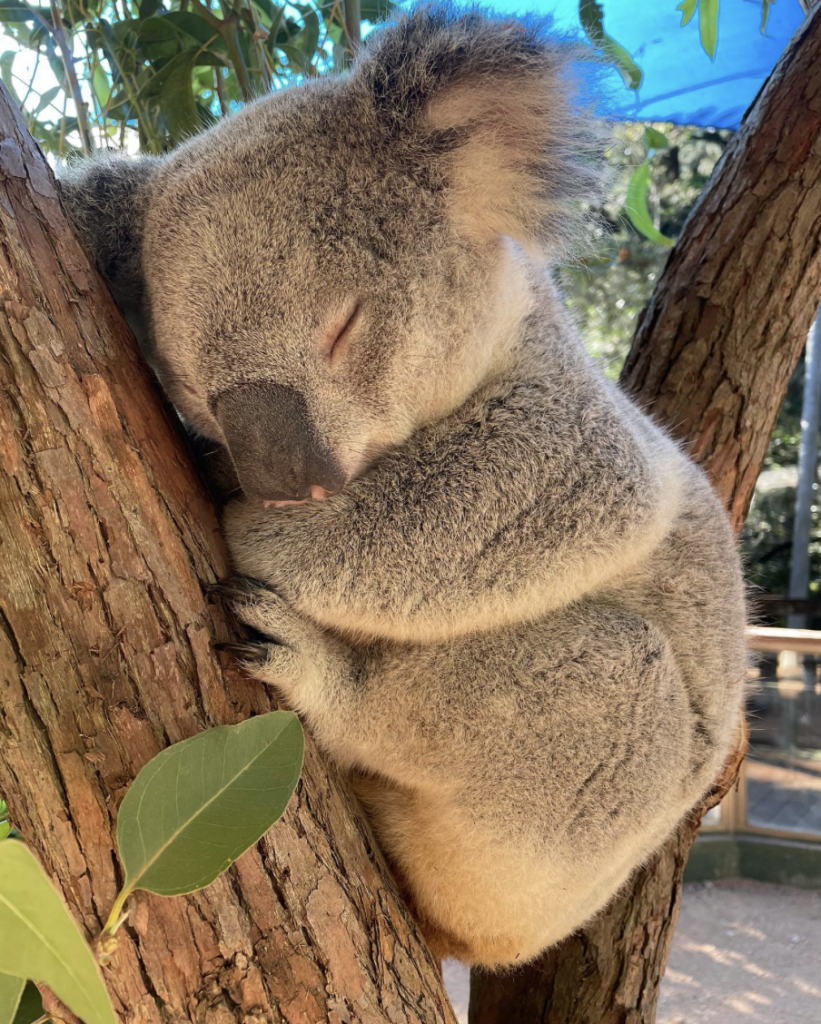 So that brings my trip to Sydney to an end, I had such a wonderful time and was very sad to leave. 
I would highly recommend trying to spend time in both the city and the beach areas, so you get a good overview of this fun, beautiful and safe city.
If you enjoyed my blog all about What to do in Sydney, Australia – The Perfect Itinerary, please leave a comment below, and let me know what you thought.
And also let me know if you're heading to Sydney and have any questions.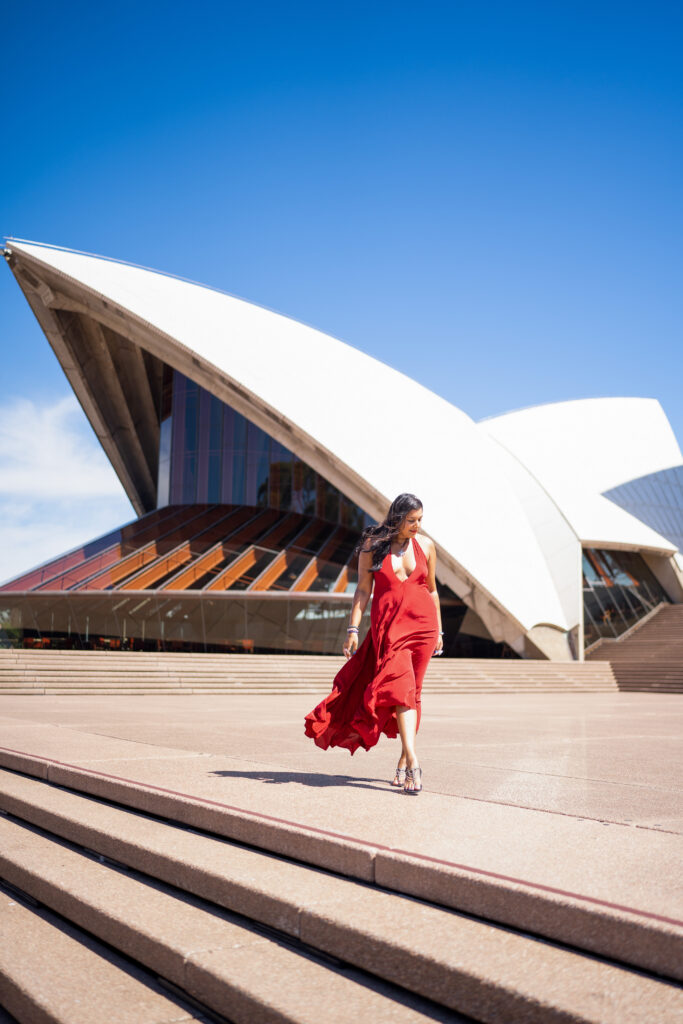 You can follow my travels on Instagram @BonnieRakhit or Pinterest or if you want to watch the Sydney vlog, head over to my YouTube channel.
For more of Bonnie's travels in Asia or Europe, click here.
Bon voyage 
Bonnie xx