The Style Traveller 2016 Travel Round Up

The Style Traveller 2016 Travel Round Up
Here at Style traveller HQ 2016 has been one of my busiest years in travel so far. Over the past 12 months I've visited 32 destinations in 15 different countries, taken 34 flights, been featured in 17 magazine articles, nominated for 5 blog awards and got a new agent at Premier Models / Digital Influencers Division.
Here's a run down of all the destinations:
1) London Fashion Week  2) Paris Fashion Week 3) New York Fashion Week 4) Ice hotel – Sweden 5) Cuba 6) Coachella – Palm Springs 7- 12) USA road trip – San Fran, Sonoma, Yosemite, Big Sur, Santa Barbara, LA 13) Ferrari road trip to Devon 14-15) Cuba – Havana and Holguin 16) Glastonbury Festival 17) Limewood Spa 18) Crete 19) Ibiza 20) Amsterdam 21) Transatlantic Fashion Week Cruise 22) New York  23) Canyon Ranch Spa –  Turkey 24) Florence, Italy 25) Venice – Italy 26) Burano – Italy 27) Glasgow – Scotland  28) York – UK 29) Aston Martin UK road trip to Ellenborough Hall 30) Germany Xmas Markets 31-32) Mexico – Tulum and Esencia Spa
Wow that's seriously busy, what a whirlwind. Thank you so much for joining on this incredible journey. Here's my photo diary of The Style Traveller Top Ten Travel moments of 2016…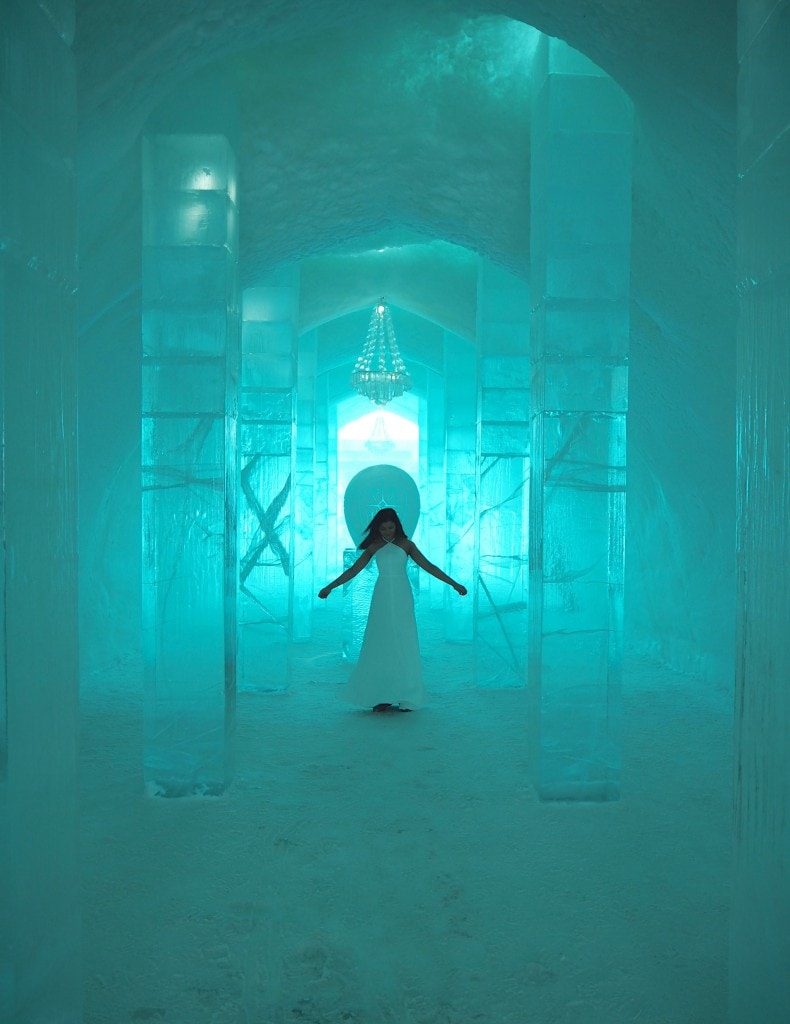 1) Chilling at the Ice Hotel in Sweden. In January I was invited by Volvo and the Ice Hotel, Sweden to road test the new Volvo XC90. We got to stay the night in an Ice Hotel -30°C suite, do a spot of off-road driving, husky sleigh riding and night skidoo-ing. This trip was the first time I'd seen the Aurora Borealis (the Northern Lights) in the Arctic Circle which was an awe inspiring experience.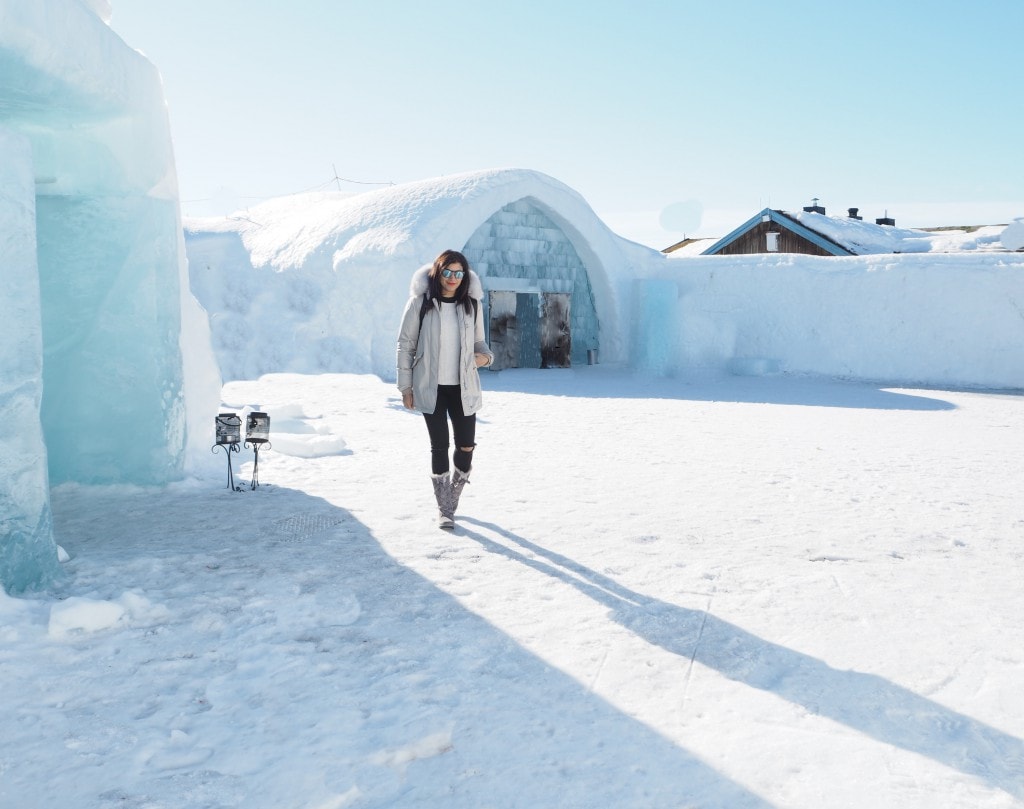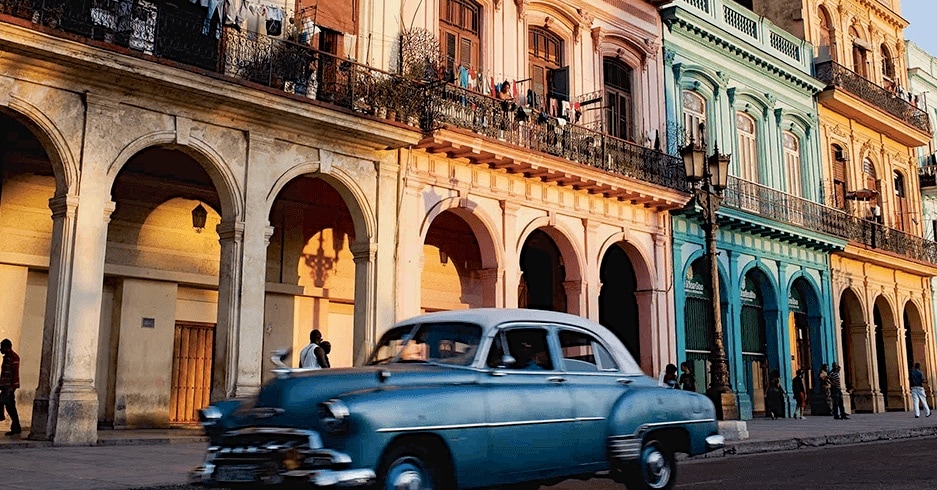 2) Havana nights in Cuba – In March I visited one of my all time bucket list destinations, Havana in Cuba. The vibrant city lived up to of my expectations, from the random impromptu street parties, colourful crumbling architecture and vintage automobiles. Havana truly was an instagram dream. The Mojitos weren't bad either!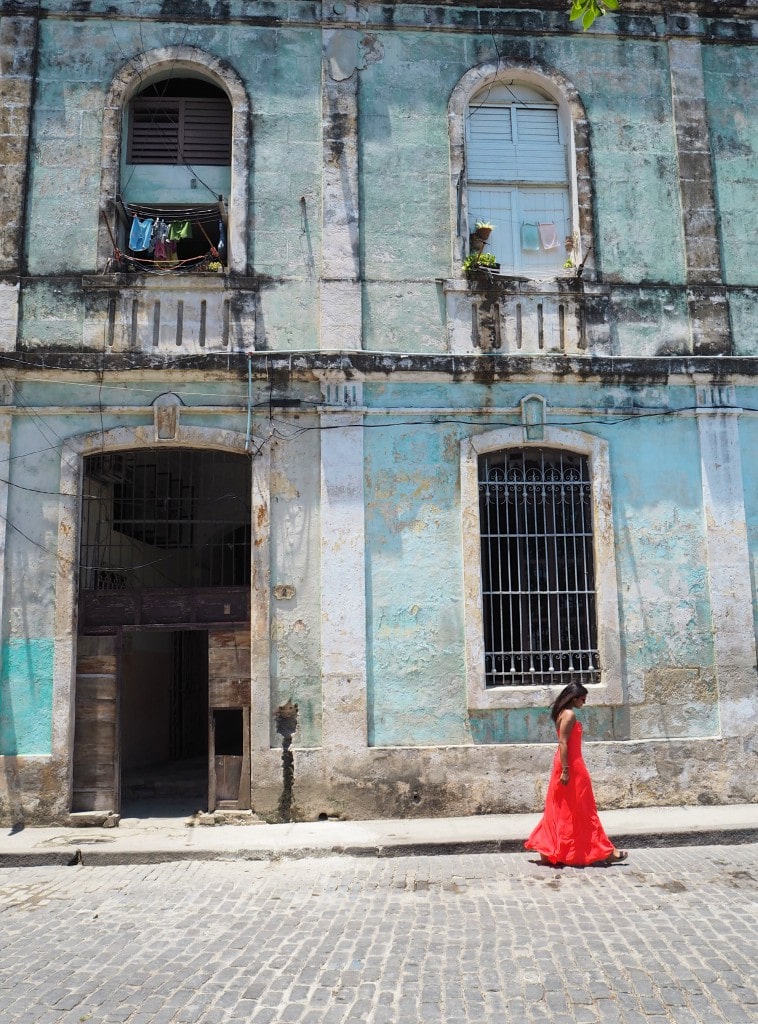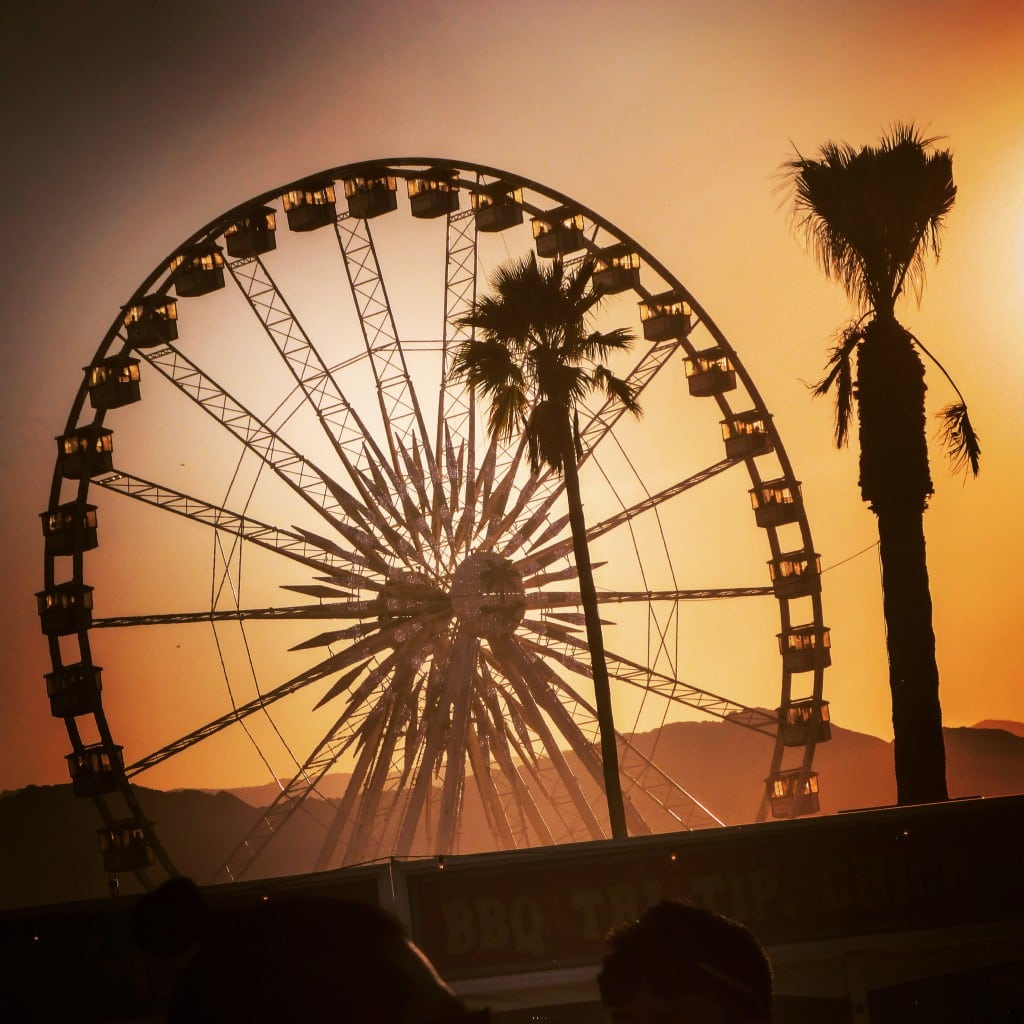 3) Going cray cray at Coachella and the LA road trip – At the start of the summer I was super lucky to be invited on a road trip with LA Tourism, which I managed to combine perfectly with my trip to Coachella Music Festival with Mercedes / Smart Car. Guns and Roses headlined the festival, which was amazing, they then inspired the soundtrack to the rest of the road trip, on the drive from from San Francisco to LA.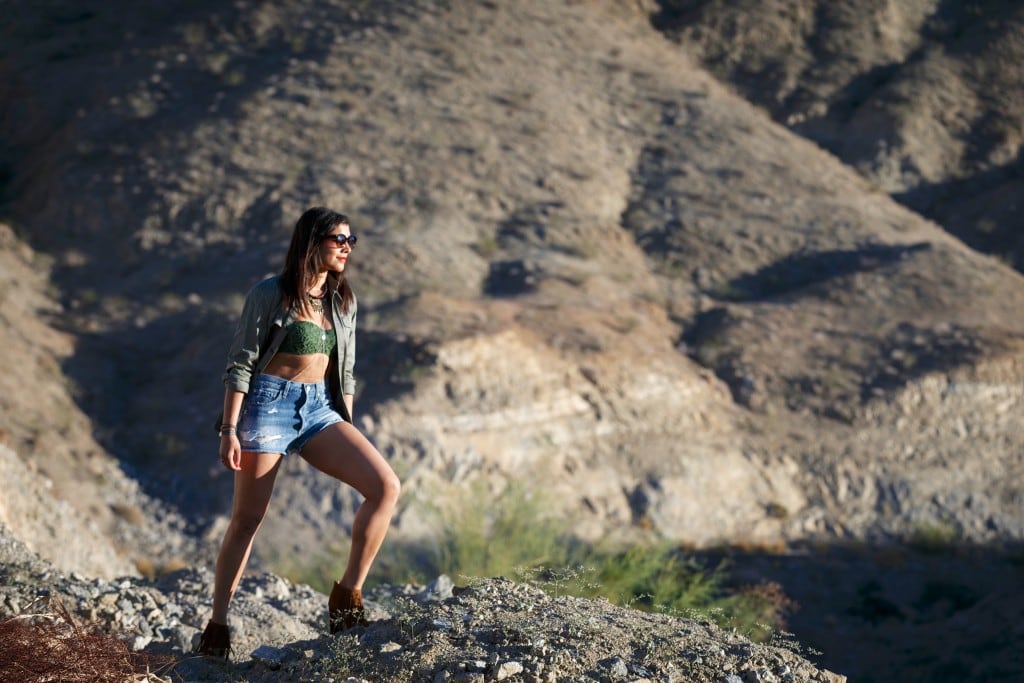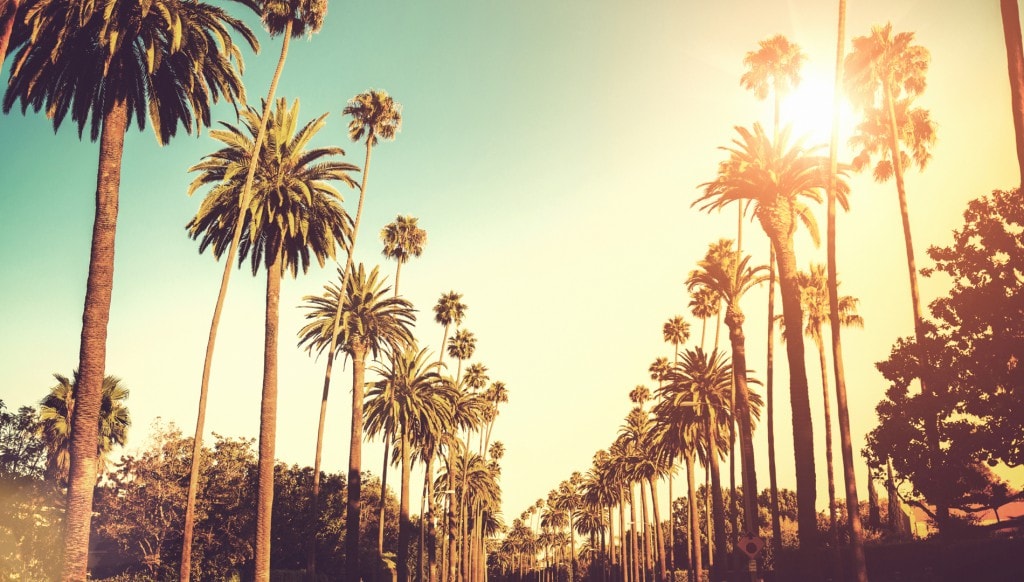 California dreaming…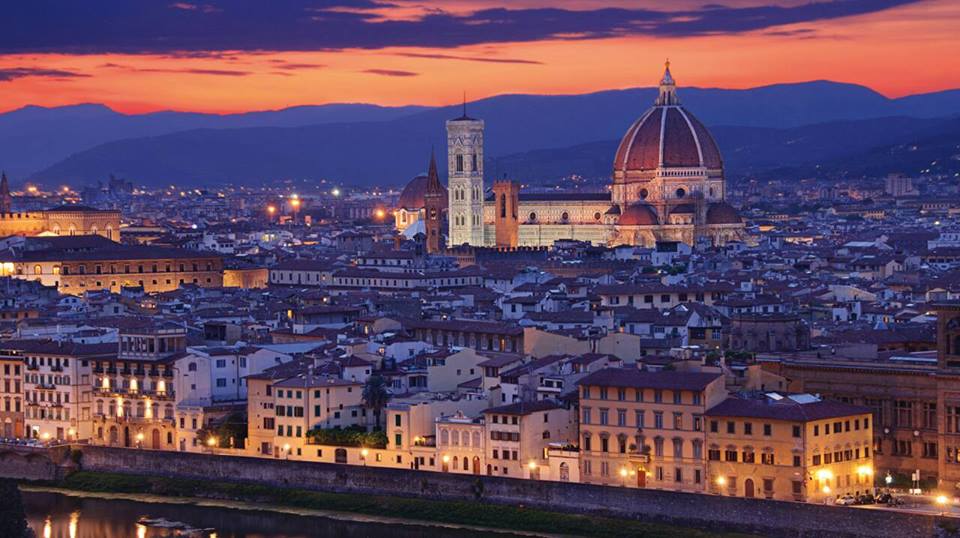 4) My cousins wedding in Florence – This May my lovely cousin got married in Florence, it was the ultimate romantic destination for the nuptials. See the full post and Florence 24hr city guide here.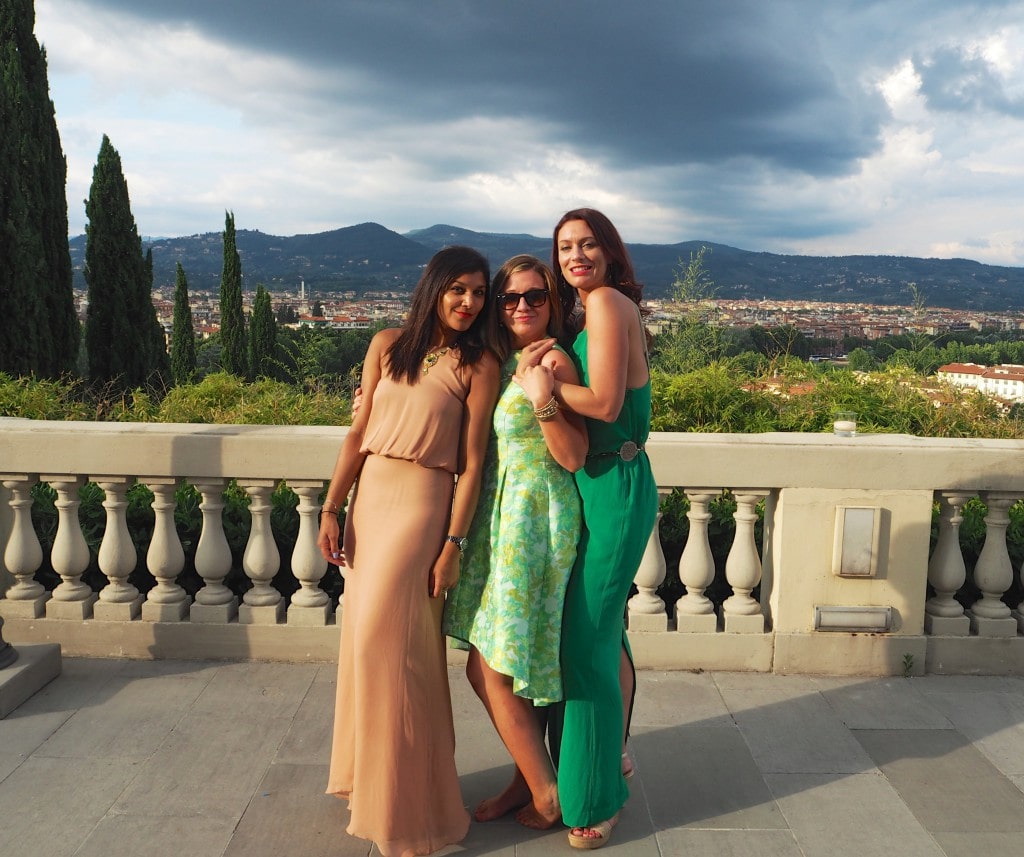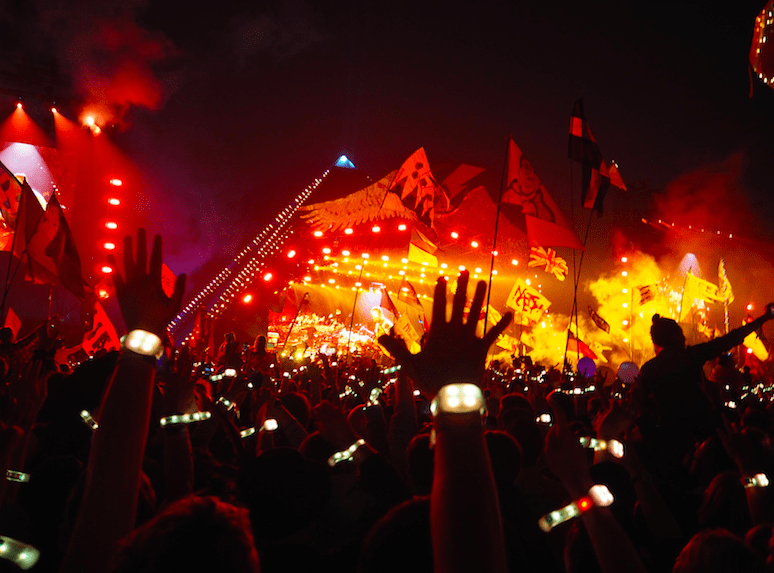 5) Glastonbury – The mother of all UK festivals. In June this year I donned the prerequisite Barbour jacket (a trendy camo version) and my Hunter wellies and headed into the murky (but fun) depths of the UK's most legendary music festival.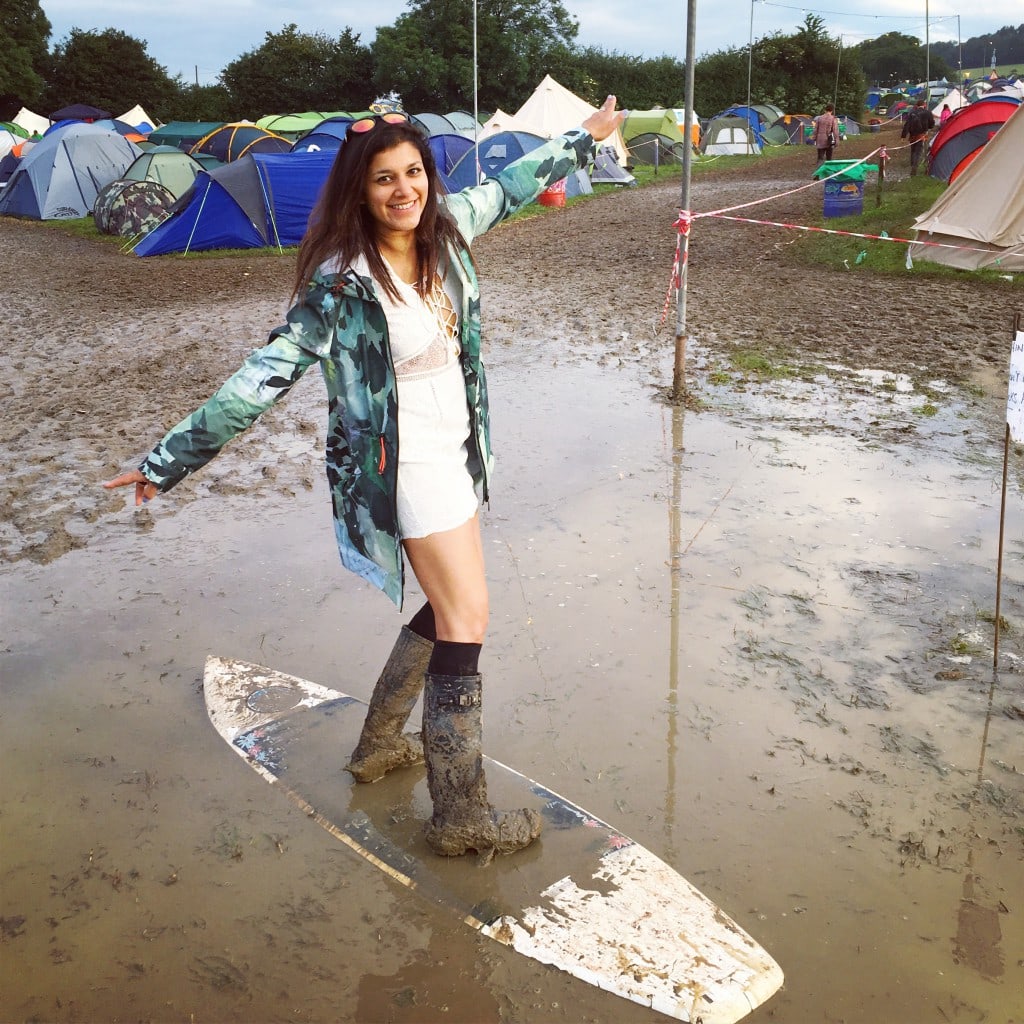 Crowd surfing in a different way (at 9am, haven't been to bed yet :)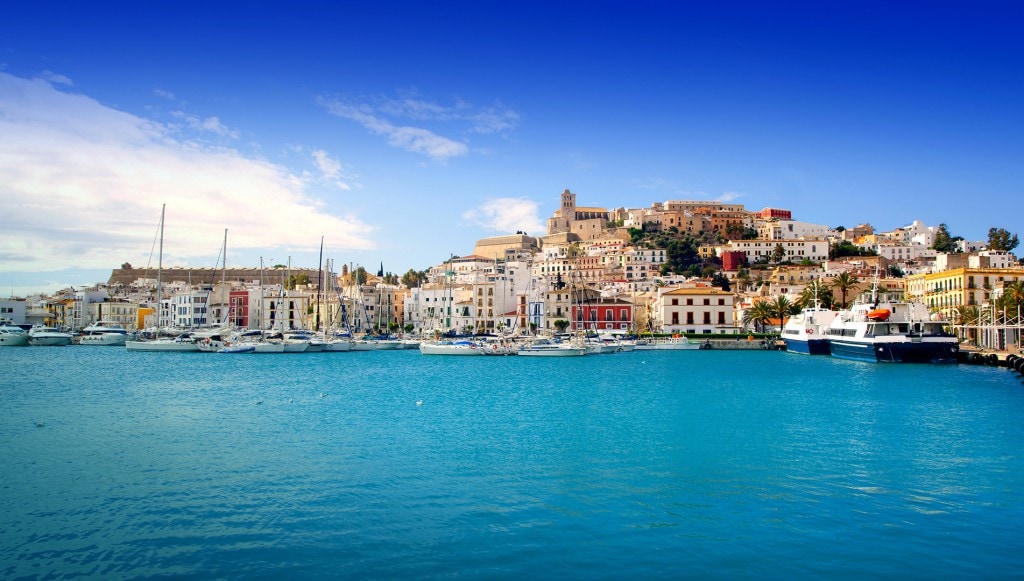 6) Ibiza – Ah the White Isle, my most favourite time of the year. August saw my annual pilgrimage to the house music and boho mecca of Ibiza. I can't go a full year without visiting my favourite little island in the world at least once. For my full trip review, where to stay, what to wear and most importantly, where to party click here.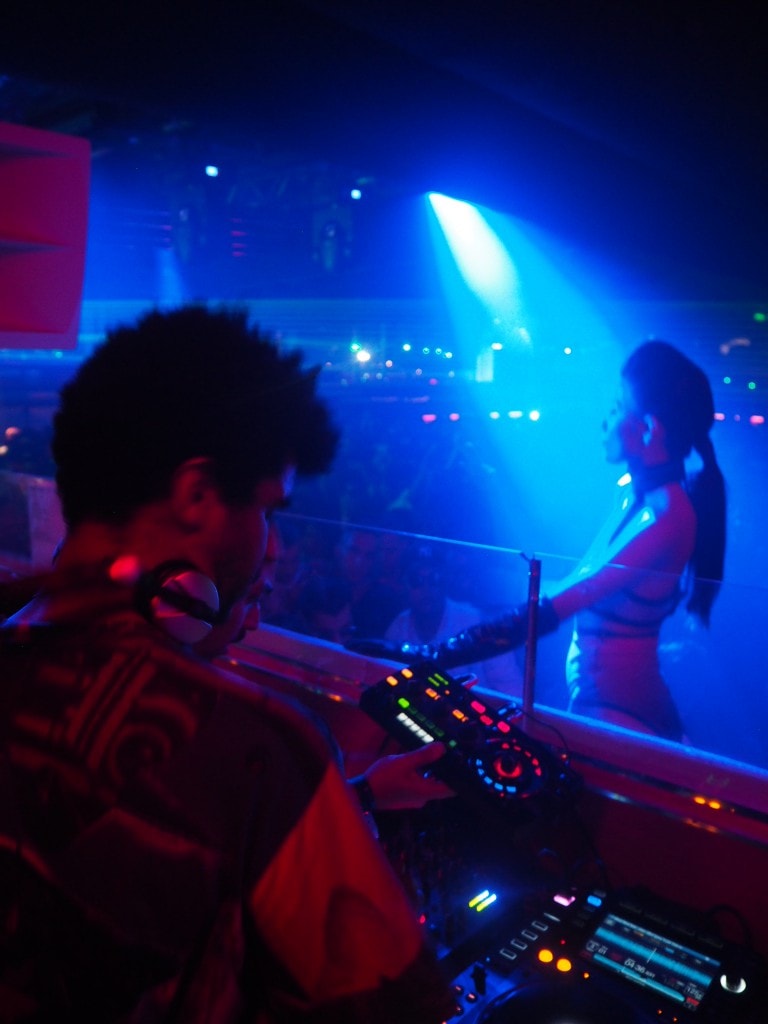 Highlight of the trip – I managed to get backstage VIP entry to Jamie Jones' Paradise at DC10. here's the view from behind the DJ himself!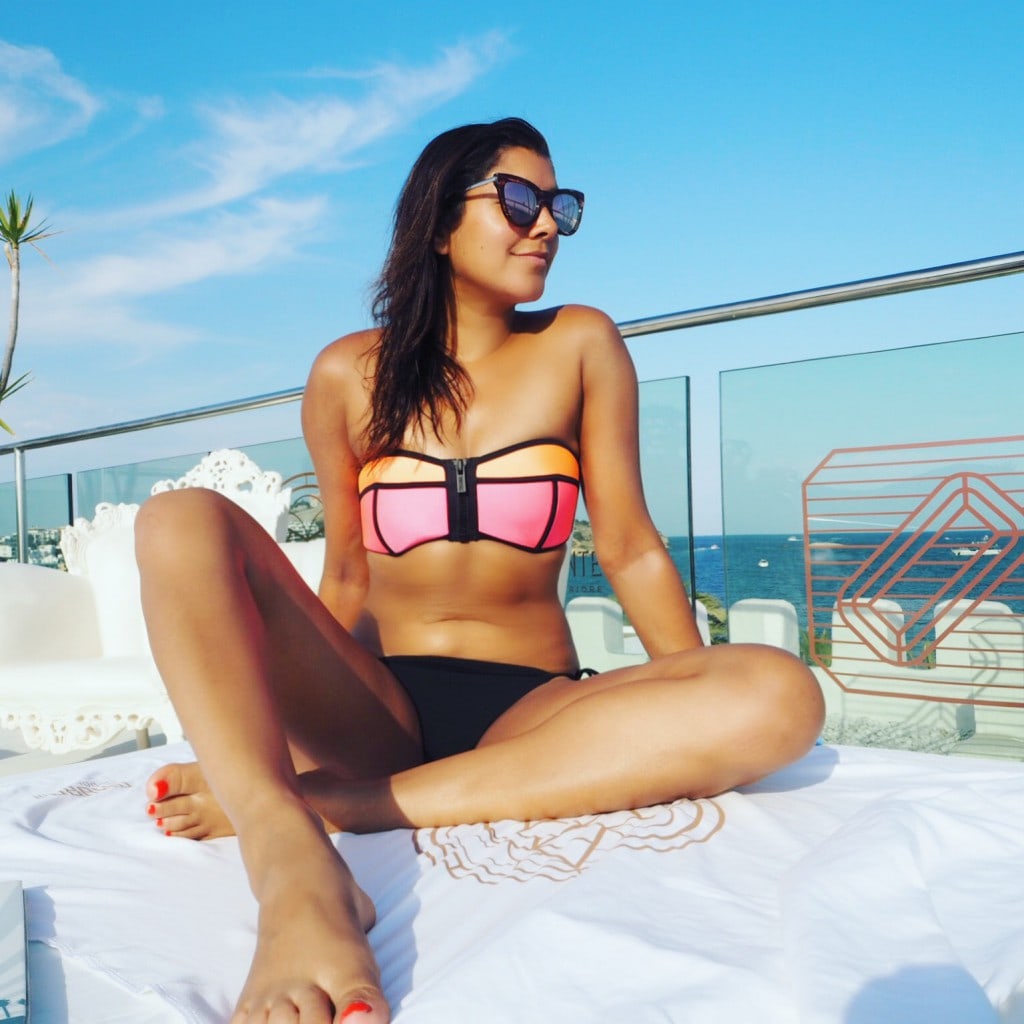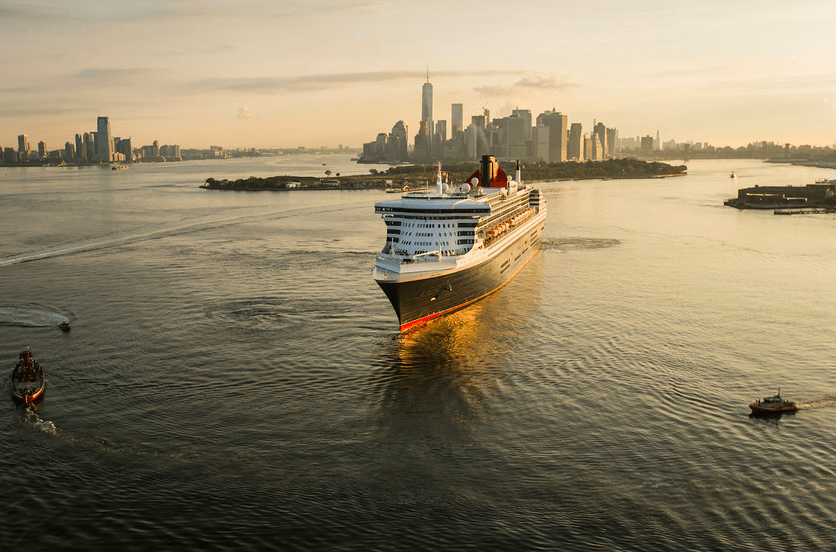 7) Cunard Queen Mary 2 Transatlantic crossing to New York Fashion Week – September and it was back to work. First stop New York Fashion Week, but I managed to arrive into NYC in the most old school and luxurious way possible, via the Transatlantic crossing onboard the newly refurbished Cunard Queen Mary 2 cruise ship. We drew into port on the first day of NYFW. Talk about arriving in style!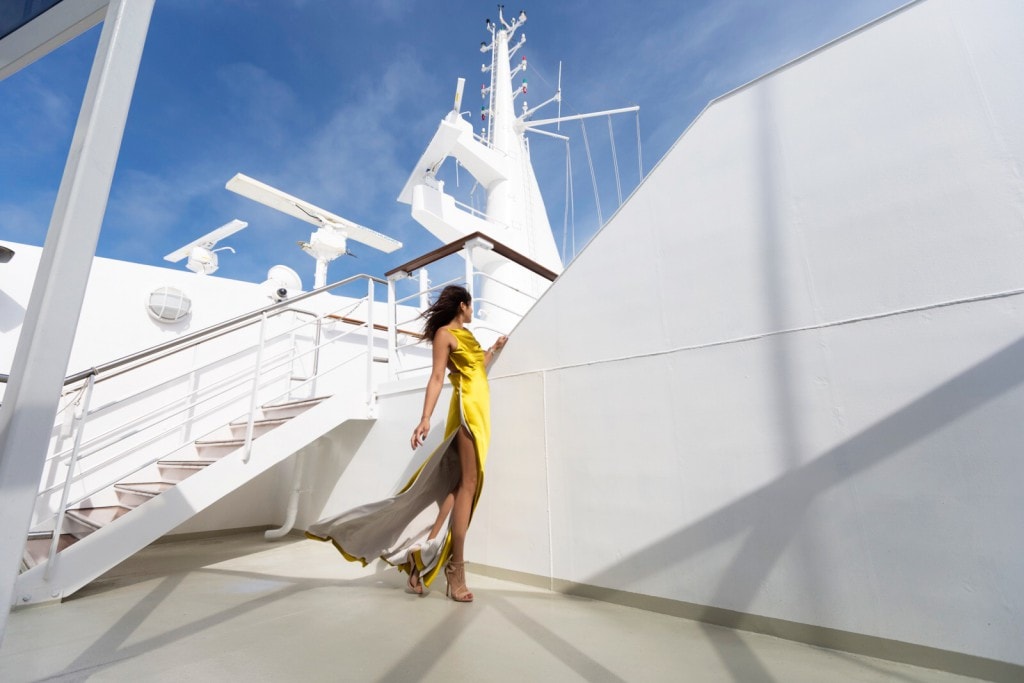 The whitewashed sun decks provided the perfect lighting for fashion shoots. Thanks Chris Ison for the stunning photos on board.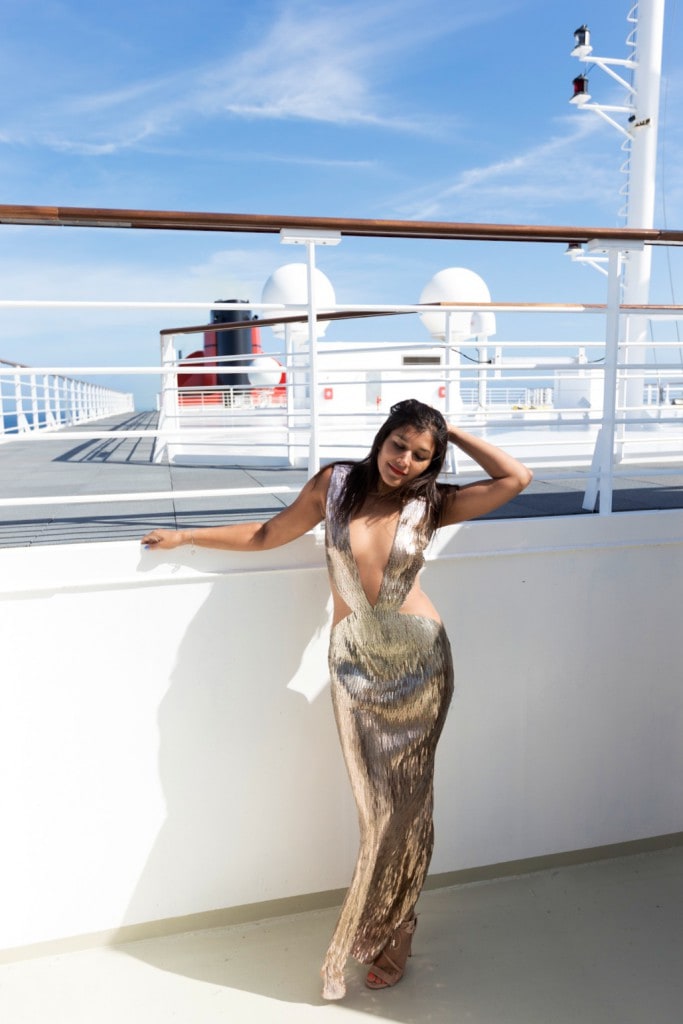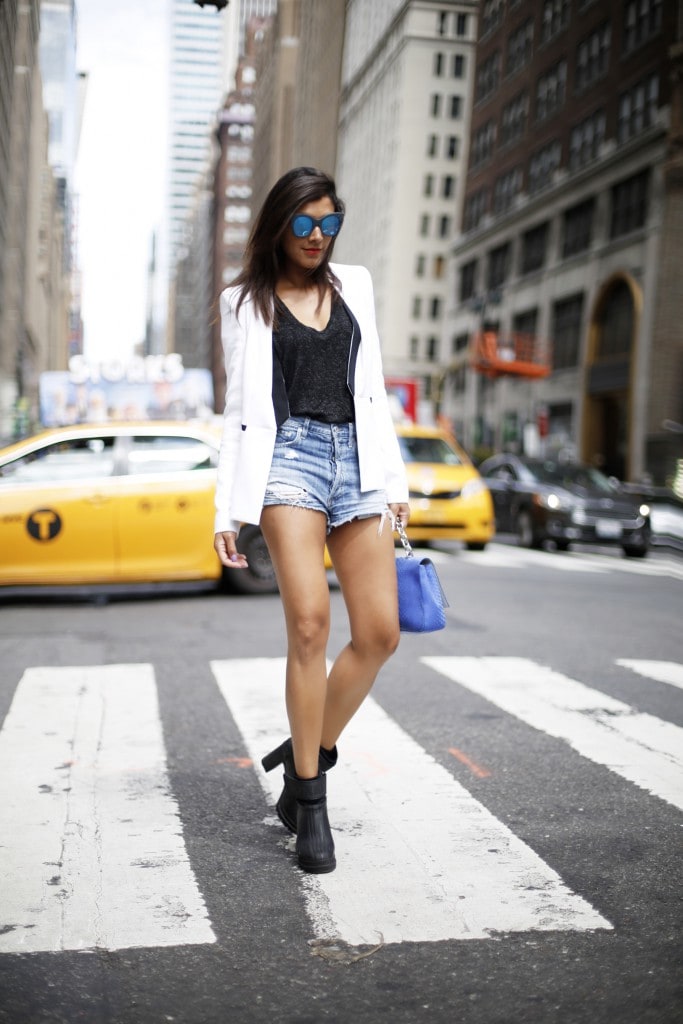 New york, New york! Always time for a mini photo shoot on the iconic streets of New York, even if you miss a couple of fashion week shows and nearly get run over in the process, all to get the perfect shot. Thanks for the great shots @JoeLondonStyle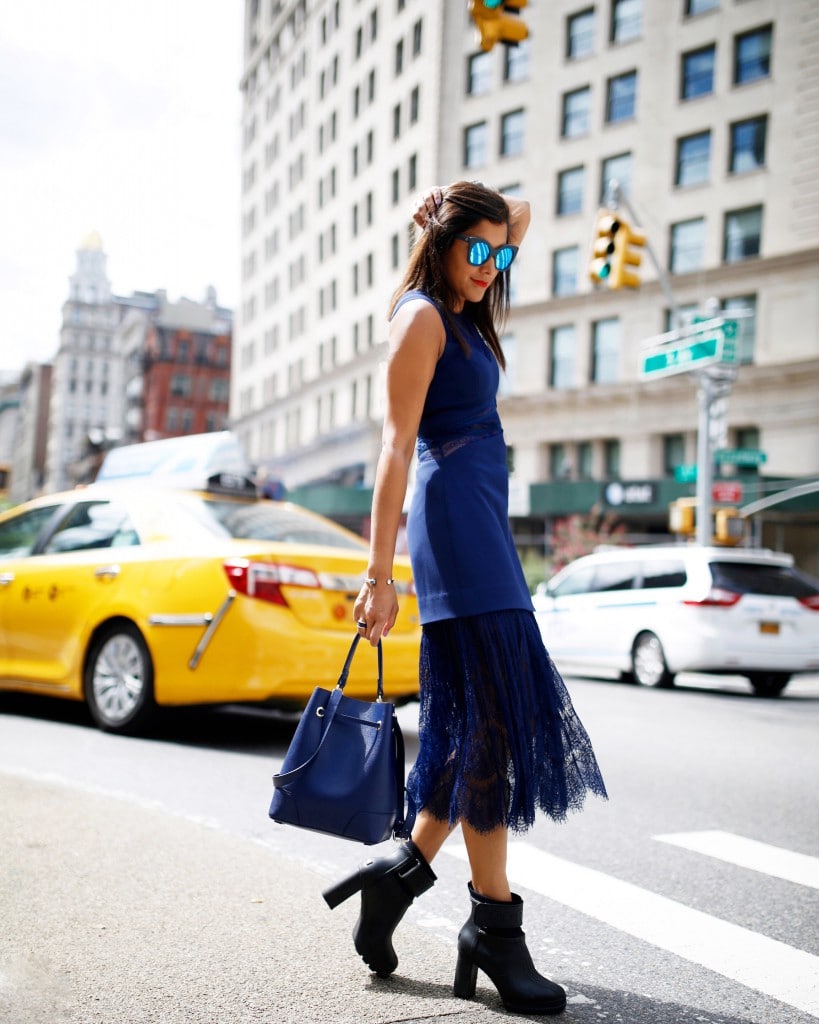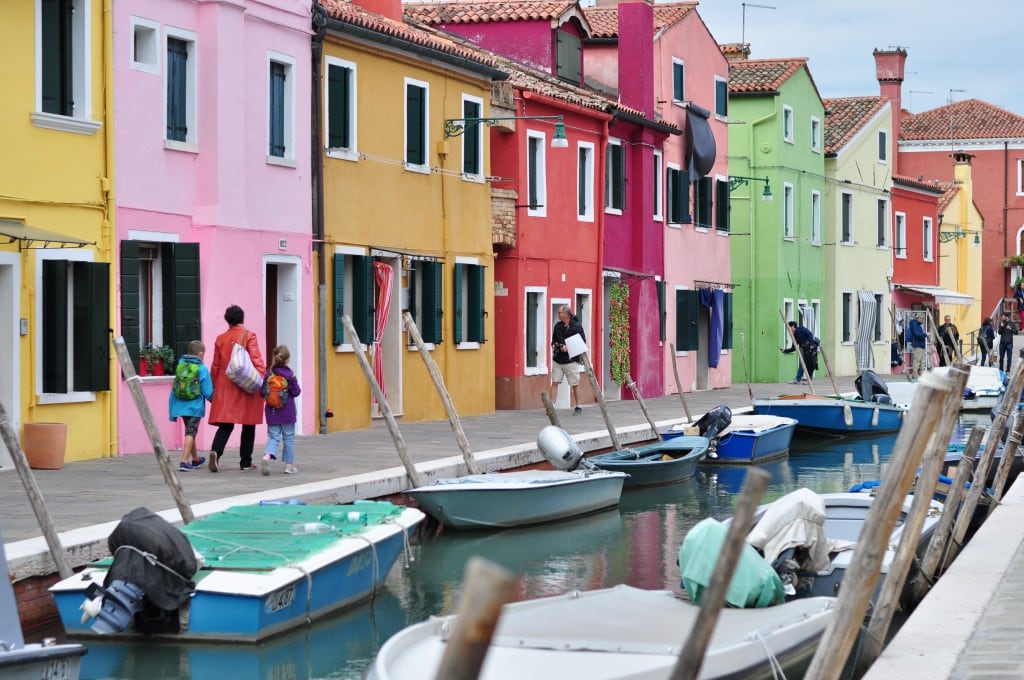 8) A birthday weekend in Venice – Photo shoot on a gondola, check. Boat trip to colourful Burano, check. Dinner at the Danieli, check. The first time I ever went to Venice was when I was 5 years old and I remember being mesmerised by the colours, sounds and atmosphere. My birthday weekend trip this year certainly didn't disappoint either.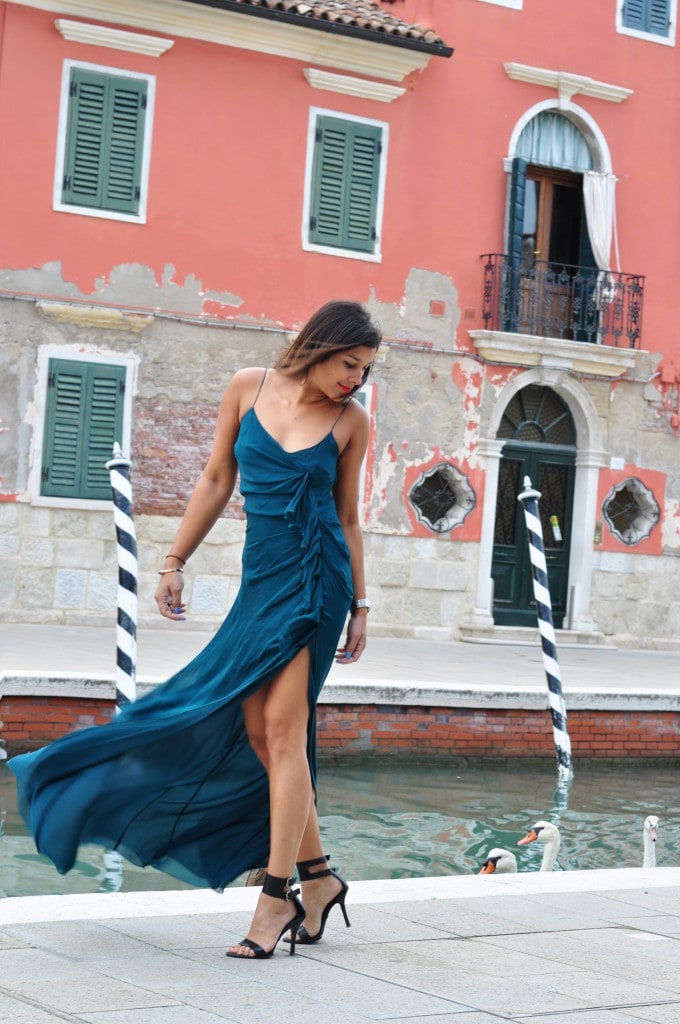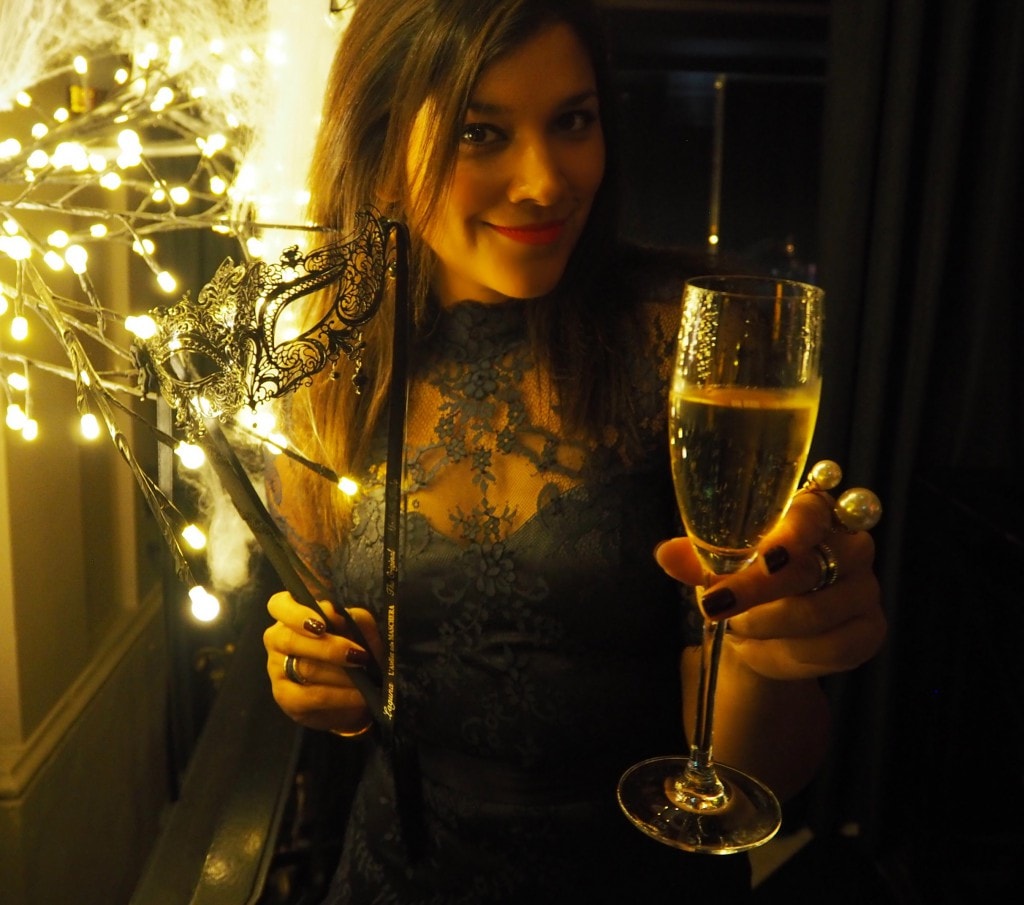 9) Ferrari, Aston Martin and Veuve Clicquot Weekenders – Ok so that's not officially one trip, but this year I went on quite a few rather luxurious UK mini breaks, which I love just as much as jet-setting around the world. Especially when I get to be a girl racer courtesy of Ferrari and Aston Martin or get all dressed up in a ball gown for the Veuve Clicquot Halloween ball. But remember kids, don't drink and drive :)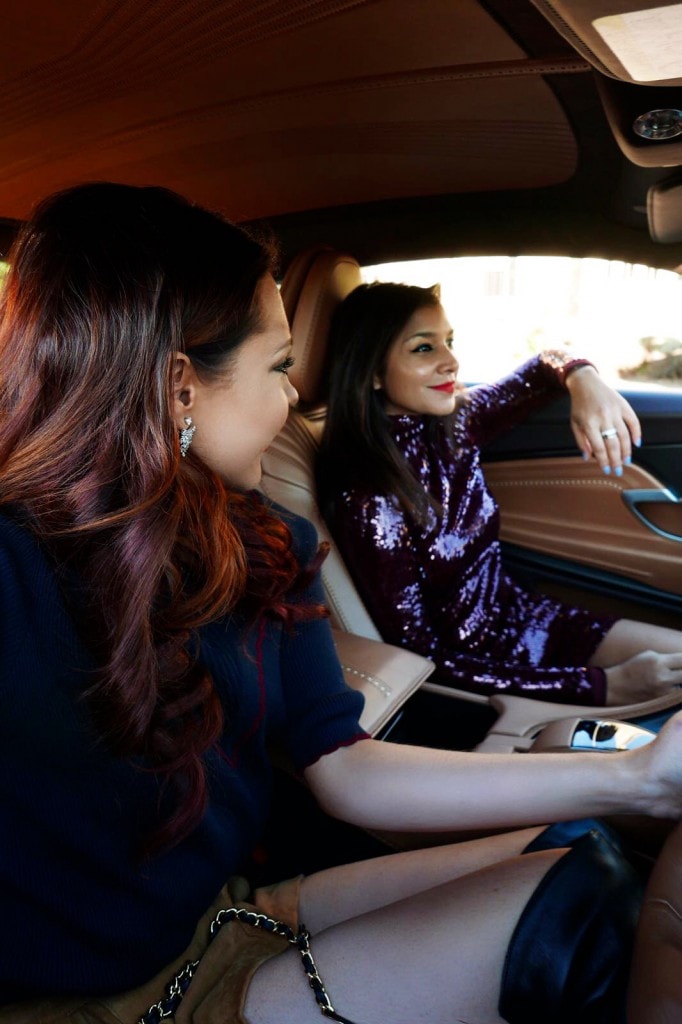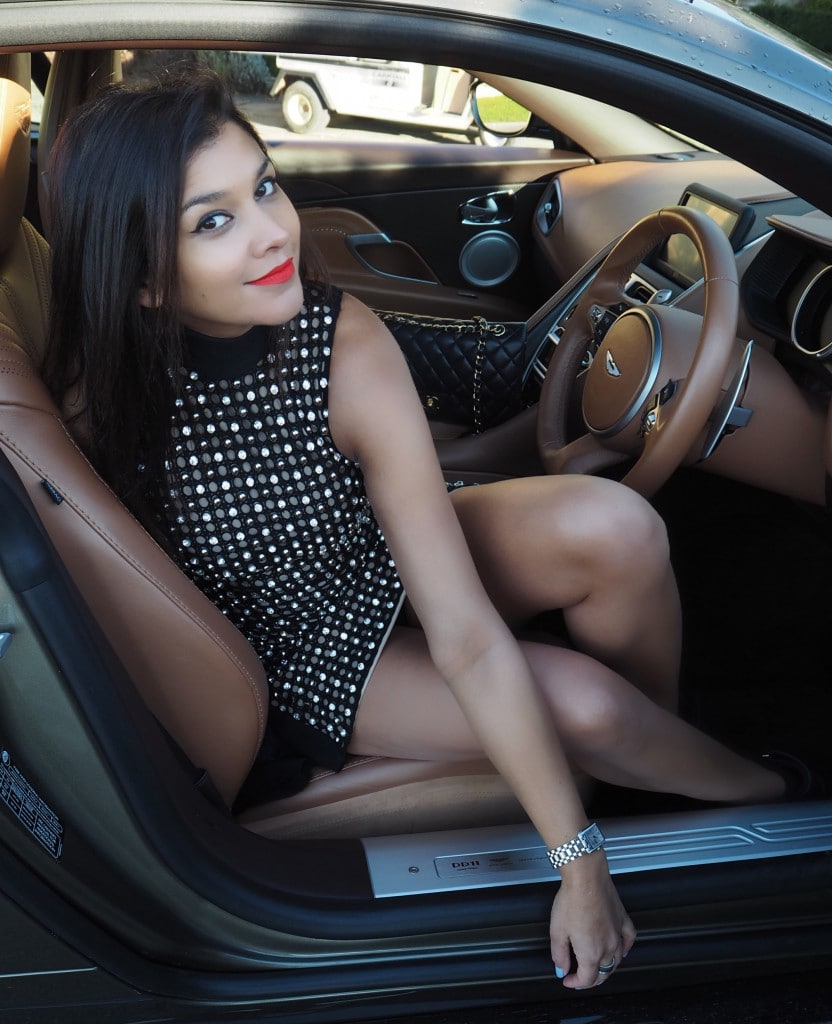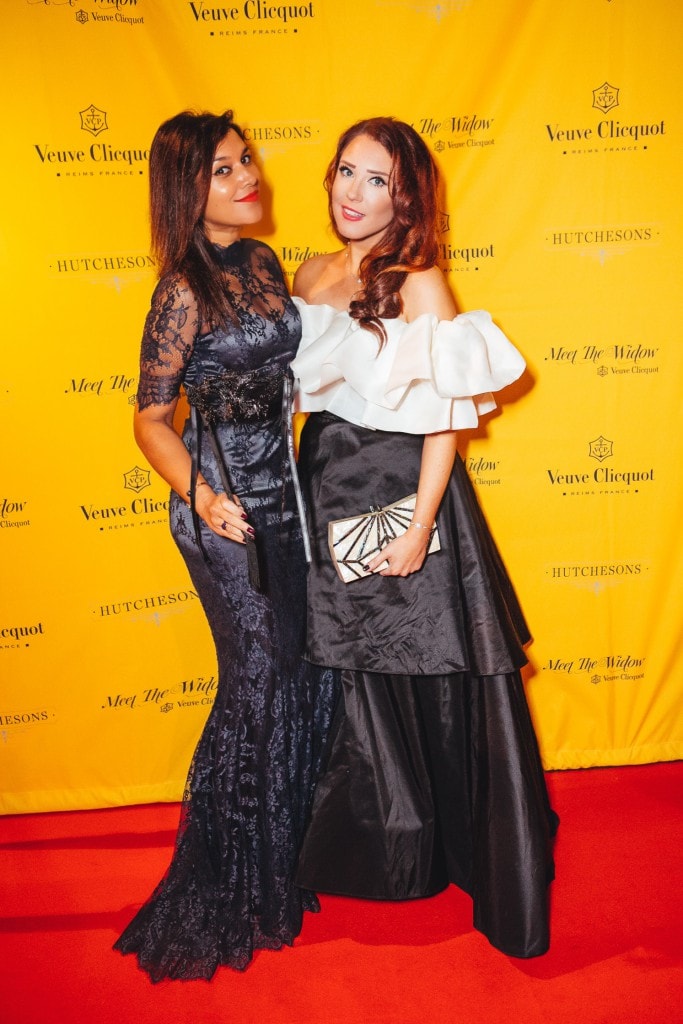 All spruced up on the red carpet with fellow blogger and good friend @LornaLuxe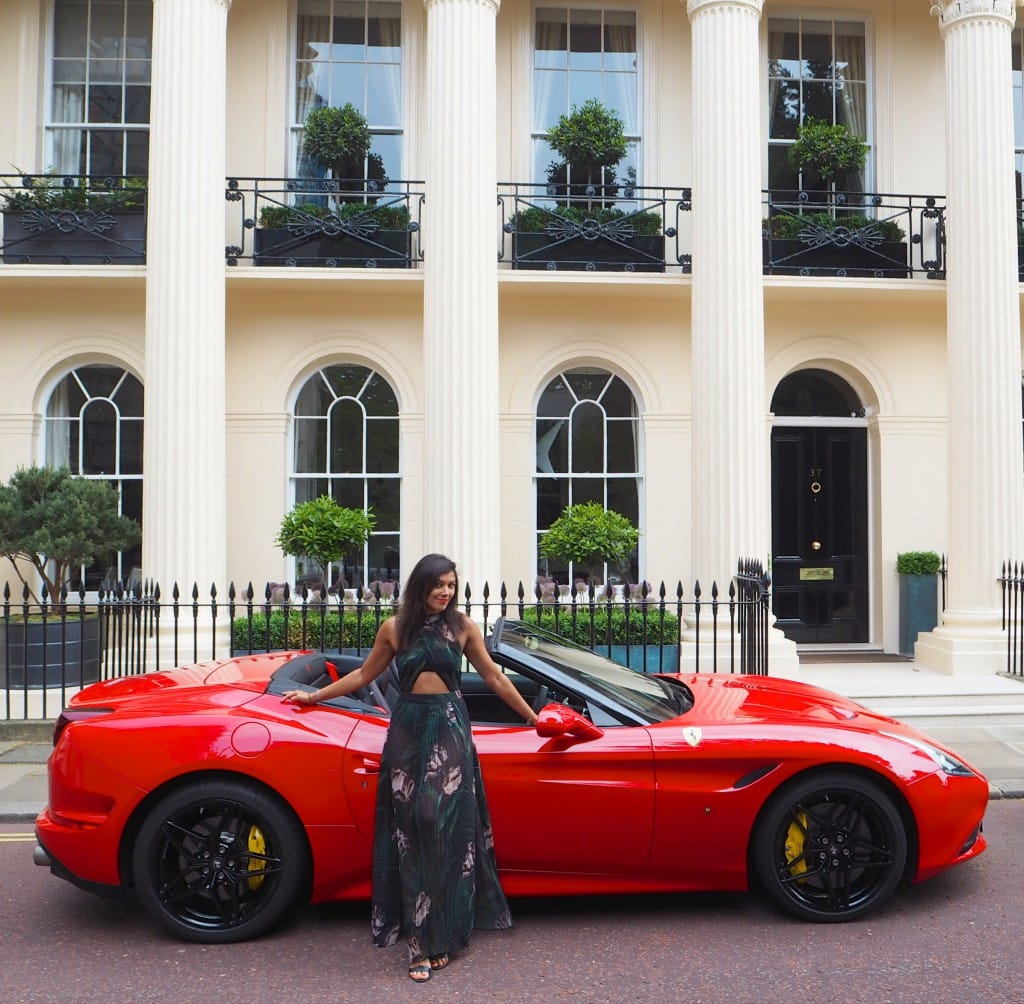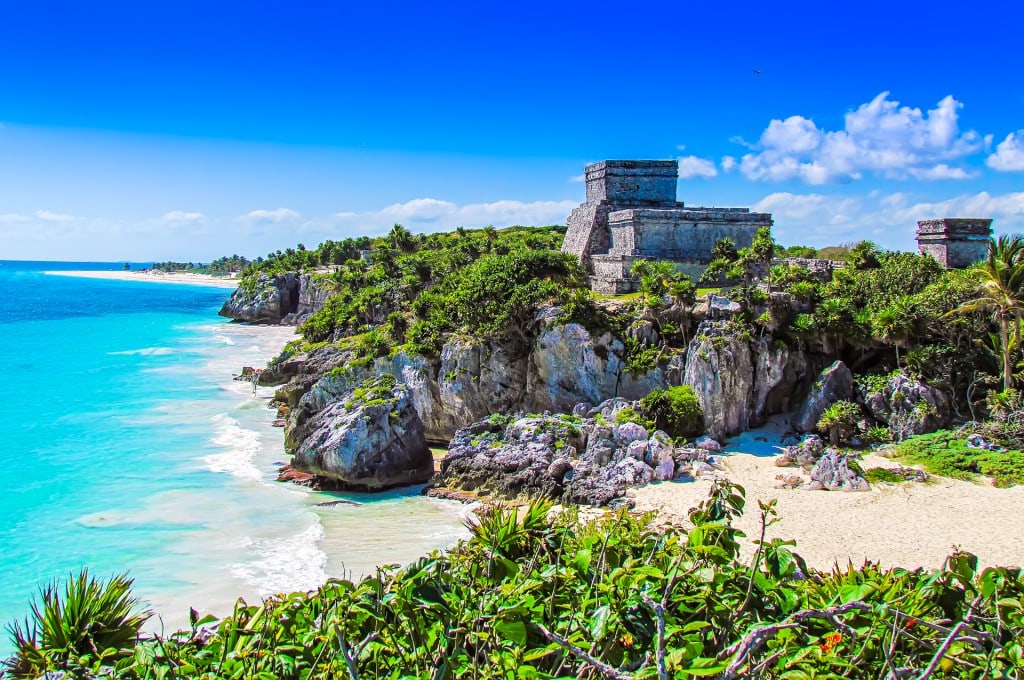 10) A Mexican Adventure – To end the year I went on the most special trip I've been on in a very long time. With Mayan traditions, spiritual ceremonies, breathtaking ancient ruins, some of the worlds most beautiful beaches, natural cenotes and add to that some great parties, Tulum was the perfect place to spend the end of my busy year.
After a very hectic and at times tricky year, to able to come back to London in January and face the new year head on, refreshed and revitalised is an amazing gift.  I can safely say Tulum is now one of my top 3 destinations in the world. I'm thinking of booking my flight for next Christmas already!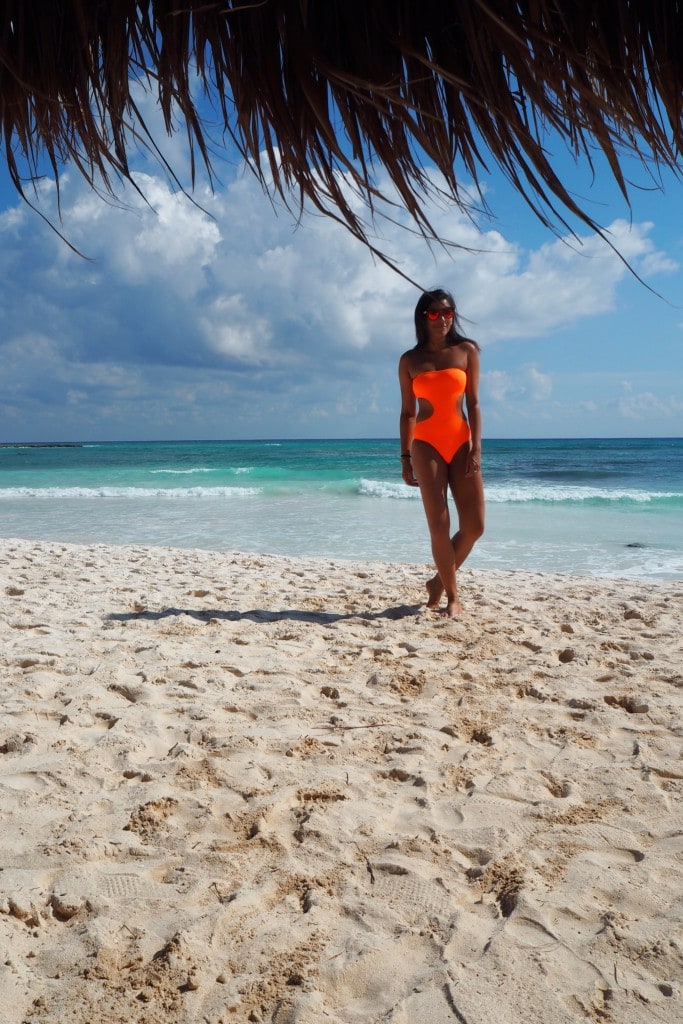 Pristine white sand beaches of Tulum and above the ancient Mayan ruins of Tulum.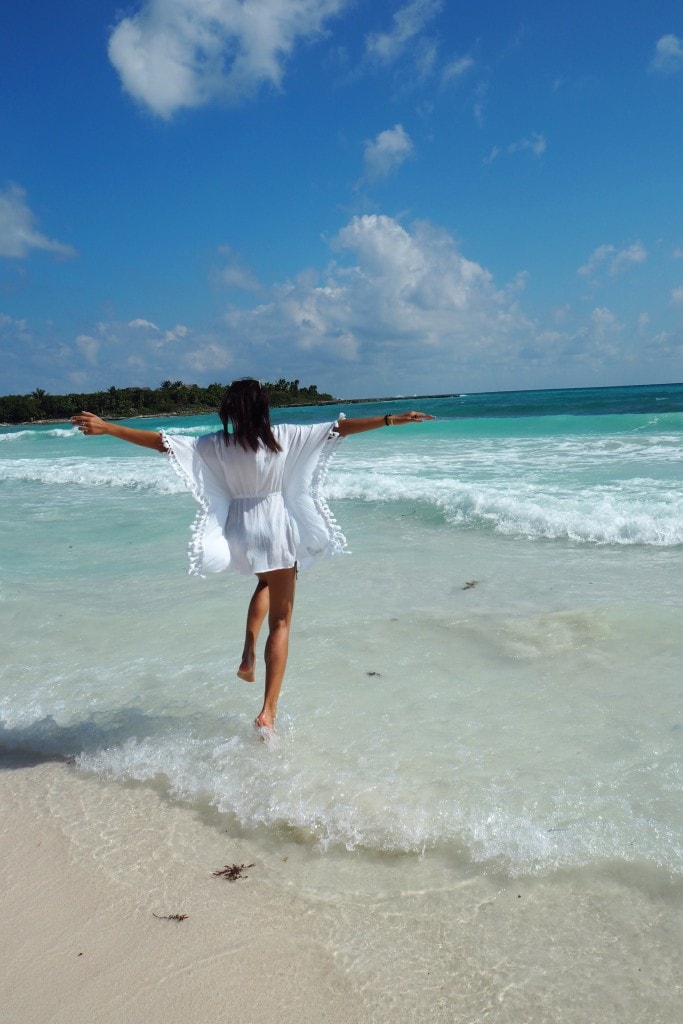 Thanks you all so much for your likes, follows, comments and views. To see more from The Style Traveller please follow me on:
Instagram and twitter @bonnierakhit
Facebook @ TheStyleTraveller.com
Pinterest @ tstraveller
2016 looks to be another big year of travelling… Watch this space for Mauritius, Thailand, The Caribbean, Sardinia, Greek Islands and more…
Happy new year and Bon Voyage!
Lots of Love TheStyleTraveller xx