Dubai What to wear when you're there
Where? Dubai, UAE
Exactly? The One and Only Royal Mirage
Date: October 2011
Reason for travel: Birthday weekend break
Local knowledge thanks to: My friend Alicja Jasnikovska, TV stylist and fashion editor, who lived in Dubai for two years.
Try and get good deals on package trips on Virgin holidays or in the Sunday Times.
Street Style and Packing


No matter what time of year you go, Dubai is hot hot hot. In the winter average temperature is 30 degrees and in summer it can reach up to 50. So the best time to go is between September and April.
The look? Blingtastic. Most Emerati women have the latest designer handbag, Louboutin heels and full designer catwalk looks on underneath their burkas, believe what you saw in sex and the city, it's true. Watches and jewellery are jewelled and embellished to the max. For the more discerning tourist pack your white linens and natural fibres clothes, the heat is unbearable. Don't forget you're highest heels for a night on the town. No one walks anywhere in Dubai so 'car to bar' heels are ideal.
Do you need to cover up? Not really in tourist areas but if venturing into Dubai Old Town respectful attire is essential, try to cover legs and shoulders.
What to wear when you're there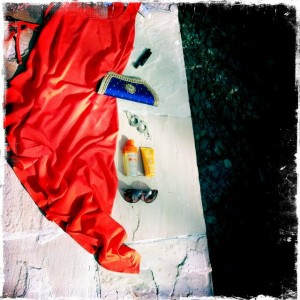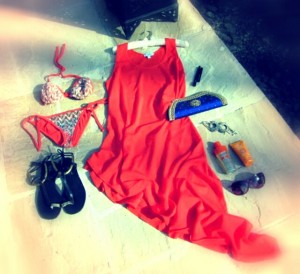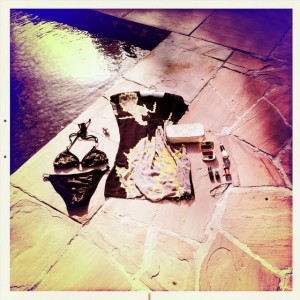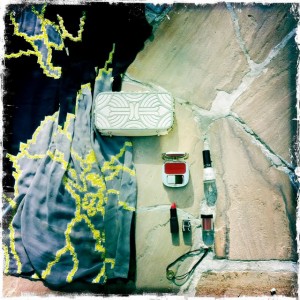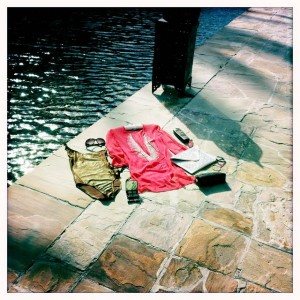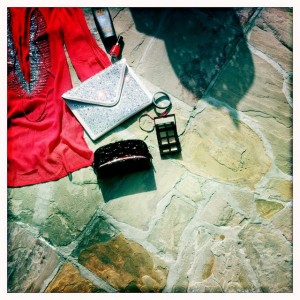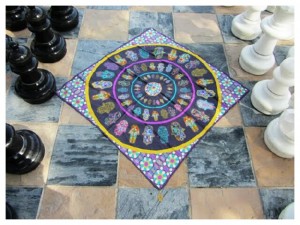 Clockwise from left:
Hamza print scarf on ground –
Yaelle
,  Deco clutch –
Lara Bohinc
, Double strand turquoise necklace – vintage shop in New York, Hamza necklace and paisley poison ring –
Zoe & Morgan
, Pink friendship bracelet –
Links of London
.