Japan, Tokyo Sleeping
Japan, Tokyo
Sleeping
I stayed at the stunning 
Hotel Chinzanso
, just on the outskirts of Tokyo, famed for it's immaculate gardens, pavilion and over 700 years of history. Built as a beautiful oasis of calm in the heart of Tokyo, it was lovely to come home to the serenity of the hotel.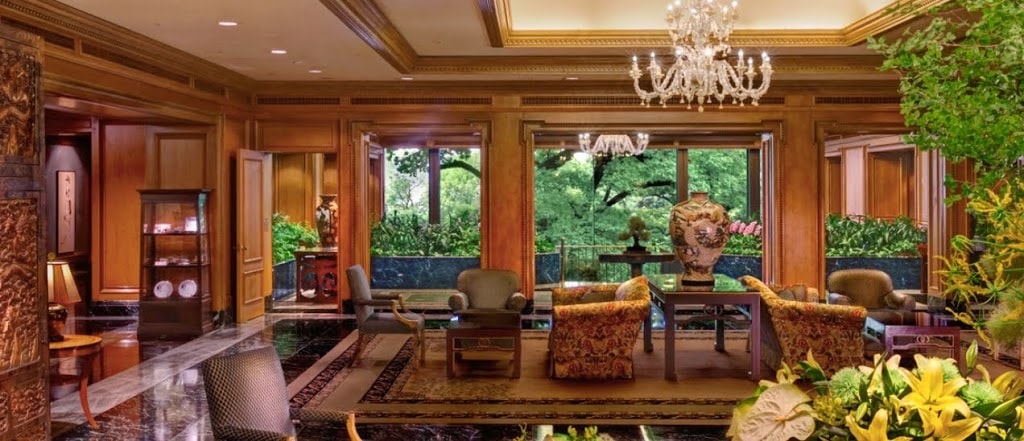 Original antiques and ceramics fill the elegant interiors and fresh flowers adorn the stunning garden hotel.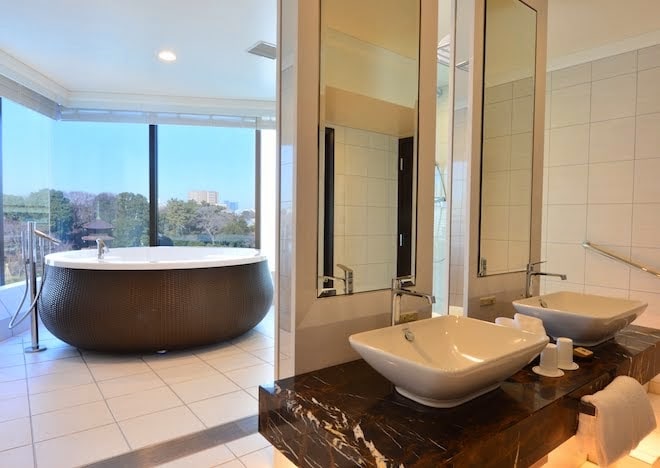 Garden views from the bathroom window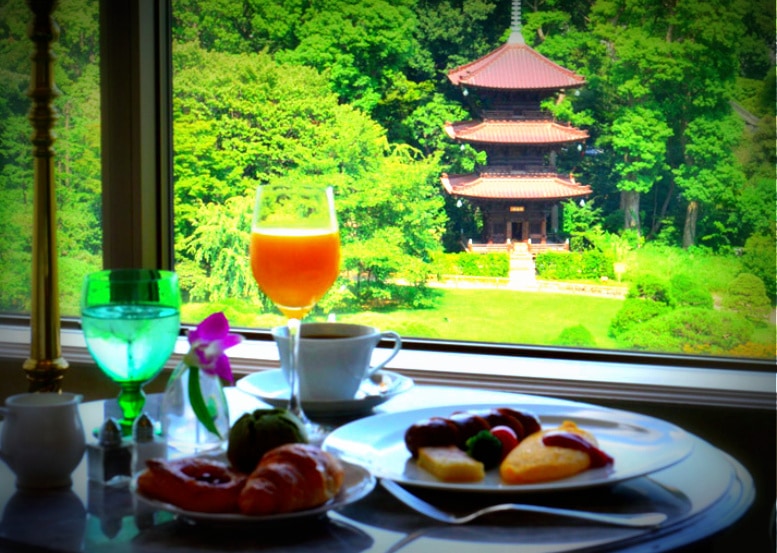 Breakfast is served, the view of the pagoda from my room
We had a spectacular six course dinner at Mokushundo, Tokyo's top traditional stone grill restaurant set within the grounds of the hotel. The set menus include seafood and meat specialities, including the delicious lobster which was my favourite (above). The flavours are subtle, fragrant and the courses are beautifully presented with edible flowers and leaves.