The Ultimate Spa Treatment For Jet Lagged Style Travellers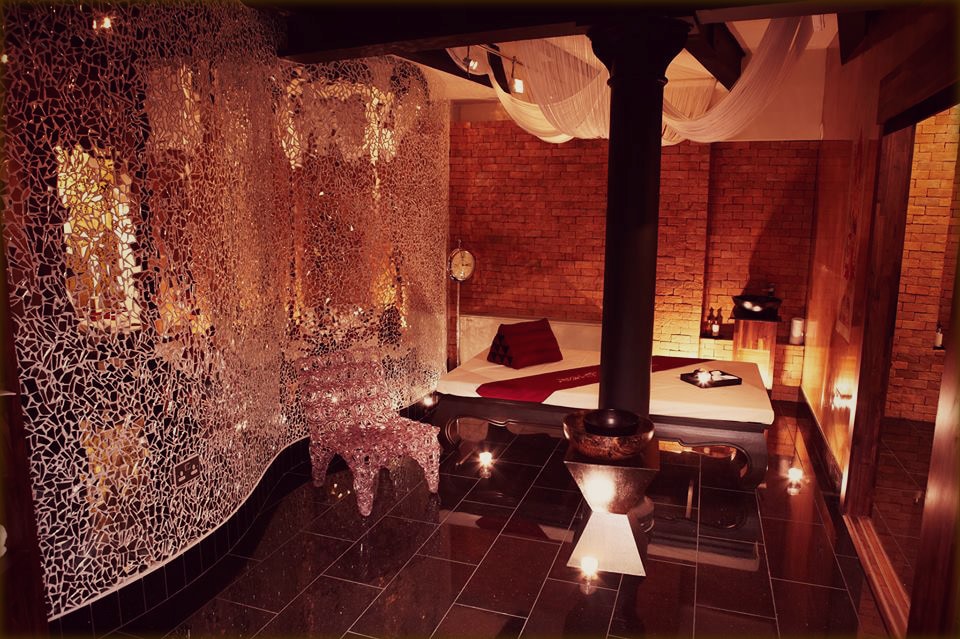 The Ultimate Spa Treatment For Jet Lagged Style Travellers
The Name?  Two hour Siamese Serenity treatment
Where?  The Thai Square Spa in Covent Garden, London
Good morning Style Travellers. As most of you out there will know, as wonderful as jet setting around the globe is, it does come with one rather negative factor. Jet Lag. If like me, you've been lulled into this zombie zone on more than one occasion, you know how tricky it is to recover.
Step forward 'The Siamese Serenity Treatment' at the Thai Square Spa, in London. It's the ultimate pampering session aimed at curing jet lag, tailor made specifically for weary travellers. I tried out the treatment after getting off a long haul flight from the Caribbean, to see if it would help ease me back into London time. Keep reading to see what happened…
As I entered the spa I was greeted by my masseur who asked me to remove my shoes, so I could ease into the calming atmosphere with a rose petal foot soak. A mini foot cleanse and massage followed and I was then given my gown and slippers to de robe into and prepare for the treatment.
Once in the dimly lit, warm cocoon of the treatment room, I laid down on the heated, soft bed and the treatment begins.
The Siamese Serenity treatment harnesses the power of several renowned Thai herbs. The journey begins with a full body exfoliation, using a scrub rich in Thai Longan. As well as its use in hair products, the Longan seed boasts great anti-oxidant properties, thus protecting the skin from oxidation. It is the perfect anti-aging ingredient to use as a body exfoliator.
This helps promote smoother, firmer, more youthful-looking skin. The treatment also uses Turmeric in order to stimulate a healthy, radiant glow. Ylang-Ylang clay is then applied as a restorative body mask to nourish the skin and relax the body and soul. The journey to serenity is completed with the unforgettable iMantara Royal Rachawadee Ritual Massage.
Following the luxurious and indulgent full body massage, you'll be asked to take a cleansing, refreshing shower to wash off the oils. Afterwards in the relaxation room you are treated to fresh fruit and deliciously, warming cup of spa blend tea.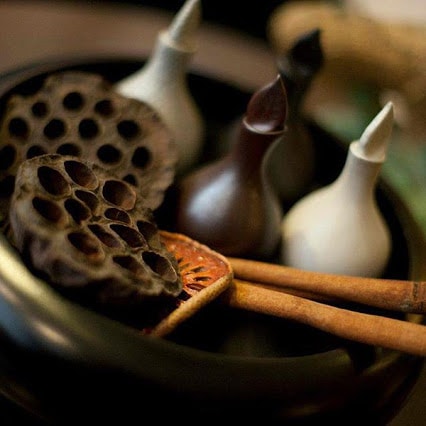 Did it work? Yes! Not only did the massage soothe my aching jet lagged body, it also helped to decompress any swelling and bloating which often occurs after a long haul flight. I also managed to get a great nights sleep afterwards, which meant I could transition much more easily into London life the following day.
The Style Traveller rating? 5 stars!
The treatment costs £185 and is available at  The Thai Square Spa in Covent Garden
Exciting news… The new Thai Square Spa has just opened on Northumberland Ave, London just off Trafalgar Square. I can't wait to try that one out!