Luxury UK Staycations – Dormy House, Cotswolds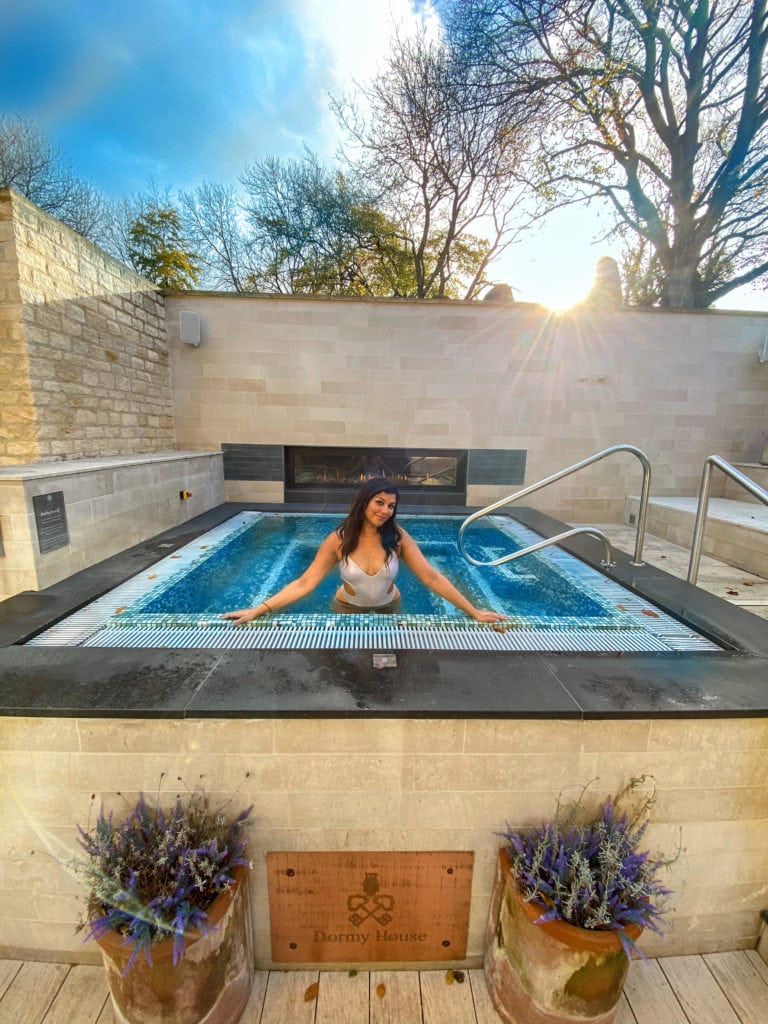 Exactly? Worcestershire, in the Cotswolds. An hours drive south from Birmingham Airport and 1.5 hours train journey west from London Paddington.
About? Dormy House is a quintessentially English country house hotel, refurbished and modernised to be one of the new guard of luxury British Spa destinations.
It is elegant yet cosy, sumptuously decorated yet relaxed. Boasting a state of the art spa and acclaimed restaurant, it's perfect for a UK wellness staycation. You can truly unwind in an unpretentious, nurturing environment, a home away from home if you will.
Who goes there? Its seductive, cosy corner hideaways and spacious, bright rooms (that you wont want to leave) make it perfect for a relaxing ladies weekend or romantic retreat.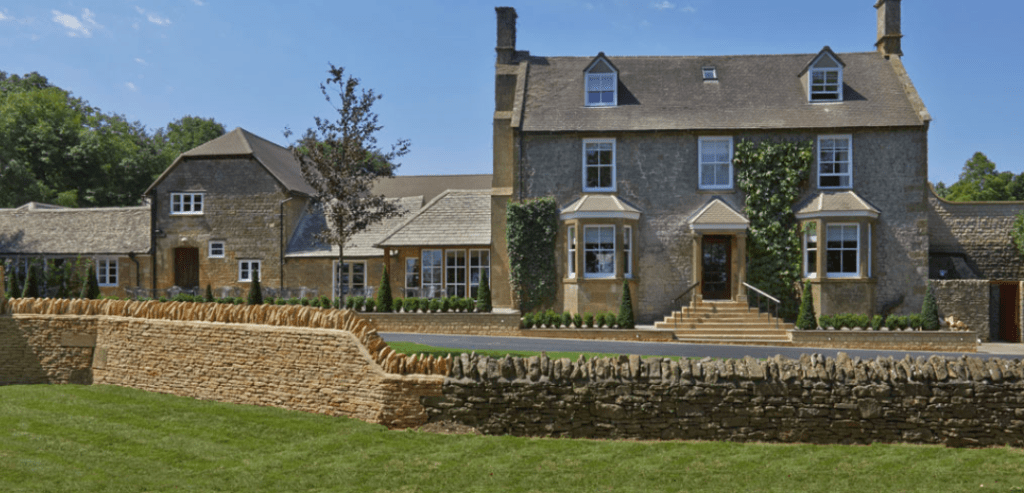 Location
Located high in the hills with panoramic views across the Cotswolds, Dormy House is perfect for a relaxing mini break filled with long walks, epic scenery, great food and total serenity.
Boasting 400 acres of grounds to explore, the area is awash with stunning walks, hikes, picturesque neighbouring villages and nature trails all on your doorstep.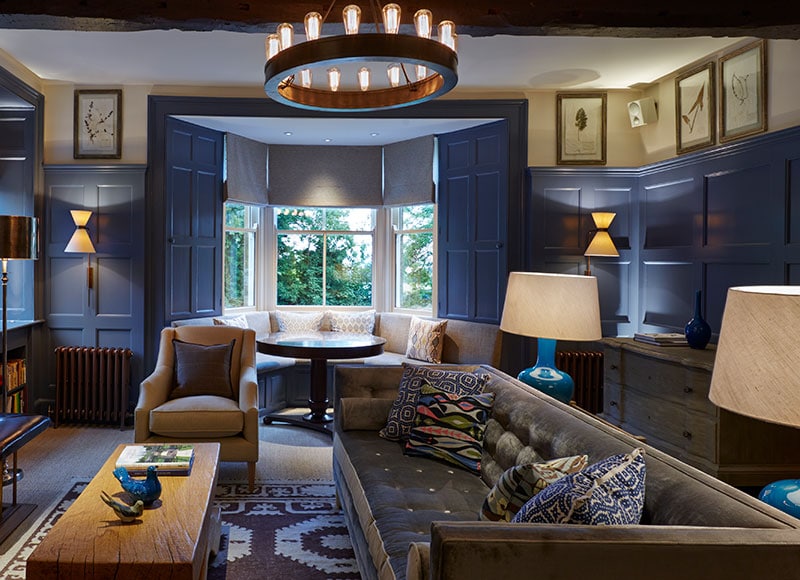 The interiors are eclectic & tactile with muted tones & beautifully curated furnishings and art.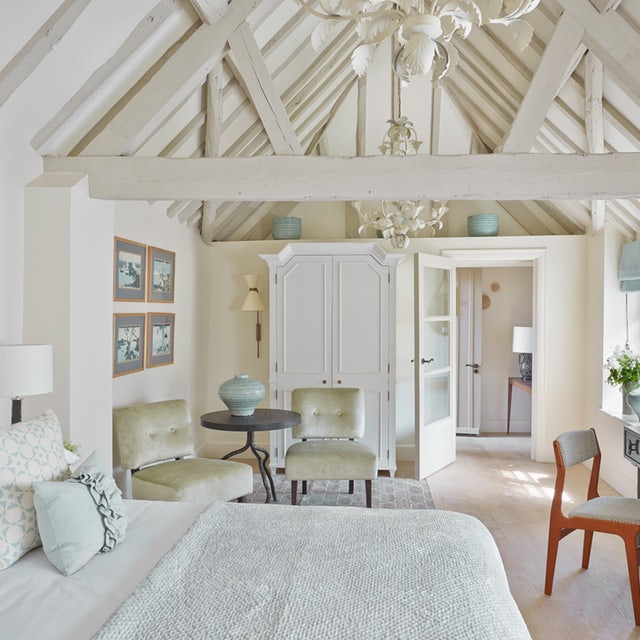 The Rooms
With calming white and neutral colour palettes, once you enter into the serenity of you bedroom it's unlikely you'll want to leave. Filled with all the modern essentials from rain showers, perfectly stocked mini bars, bluetooth speakers and wide screen TVs, I would say the piece de resistance of each room is it's roll top bath and/or hot tub.
The decoration is a feminine mix of French chic and Indian bone laid furniture, giant iron roll top baths, sumptuous swathes of tulle and ornate baroque curtains. But all the in the most delicately balanced shades of white and cream.
Walking up in the morning in the Loft suite pictured below is a totally dream. The bed was an absolute delight, like sleeping on a cloud, aided by a magical day of spa treatments. I was woken up by an 'instagram friendly' breakfast of poached eggs on avo and freshly baked croissants.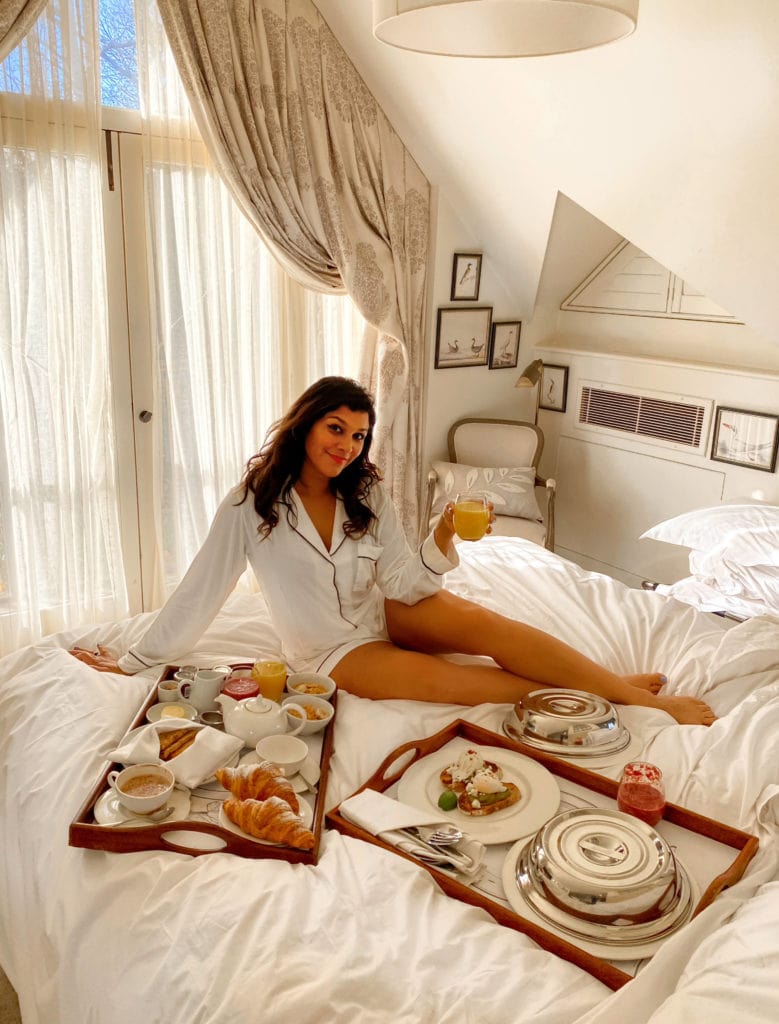 Above; Me enjoying breakfast in bed in the loft suite and below the spectacular roll top bath in my open plan bedroom.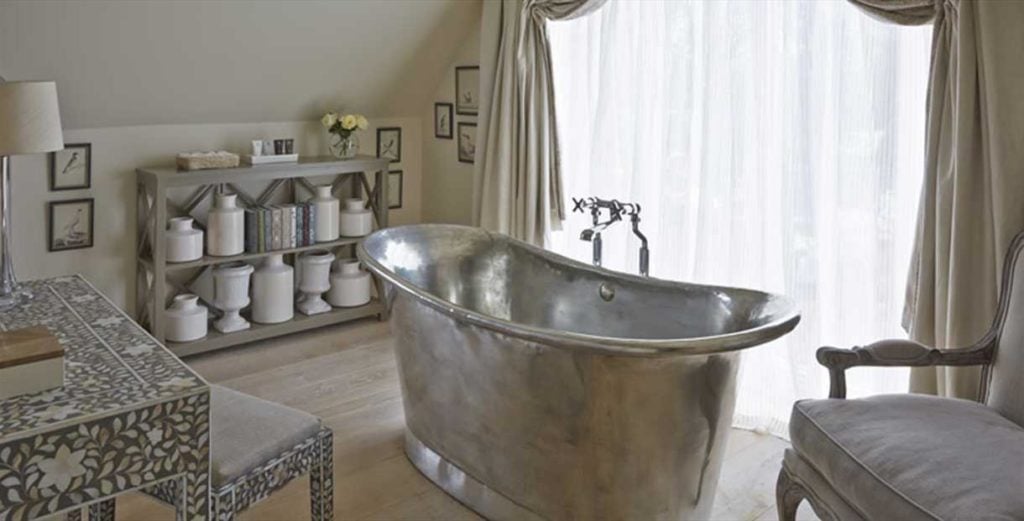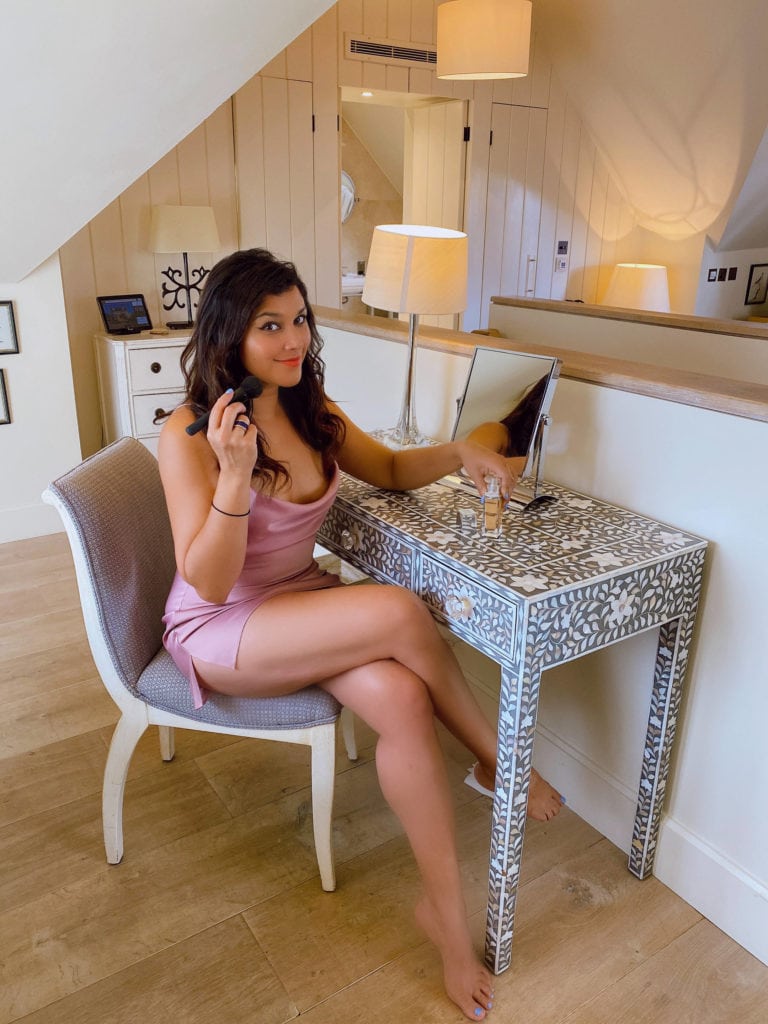 Above: me getting ready for the evening at the beautiful, bohemian, bone laid dressing table in the loft suite.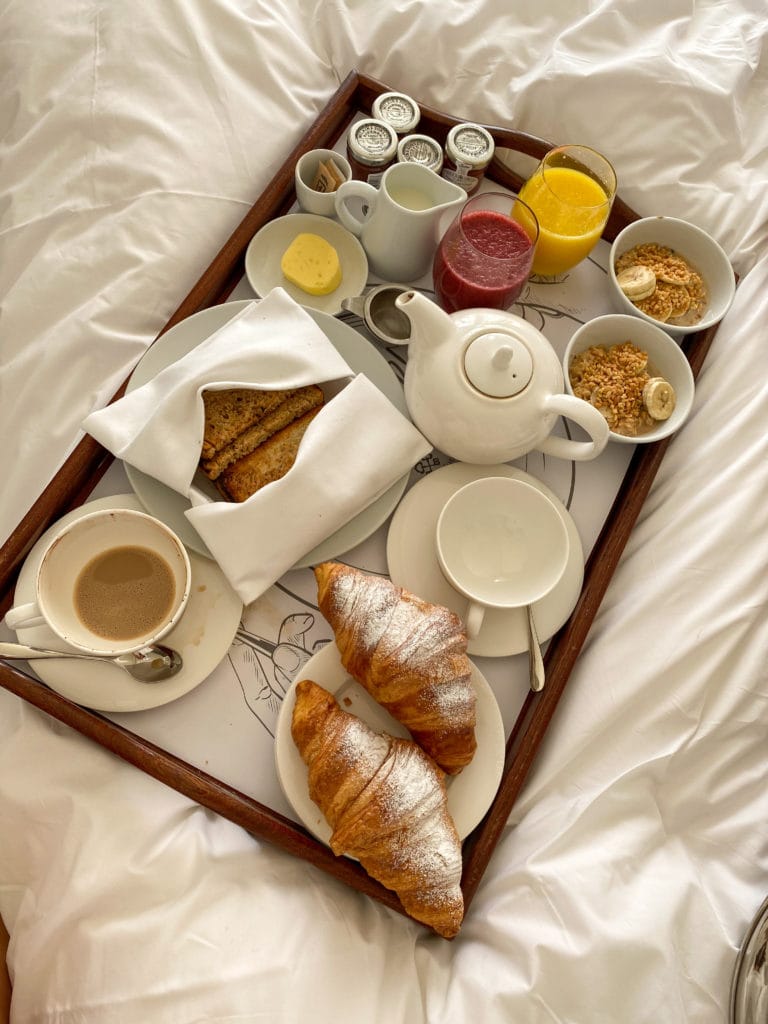 Food & Drink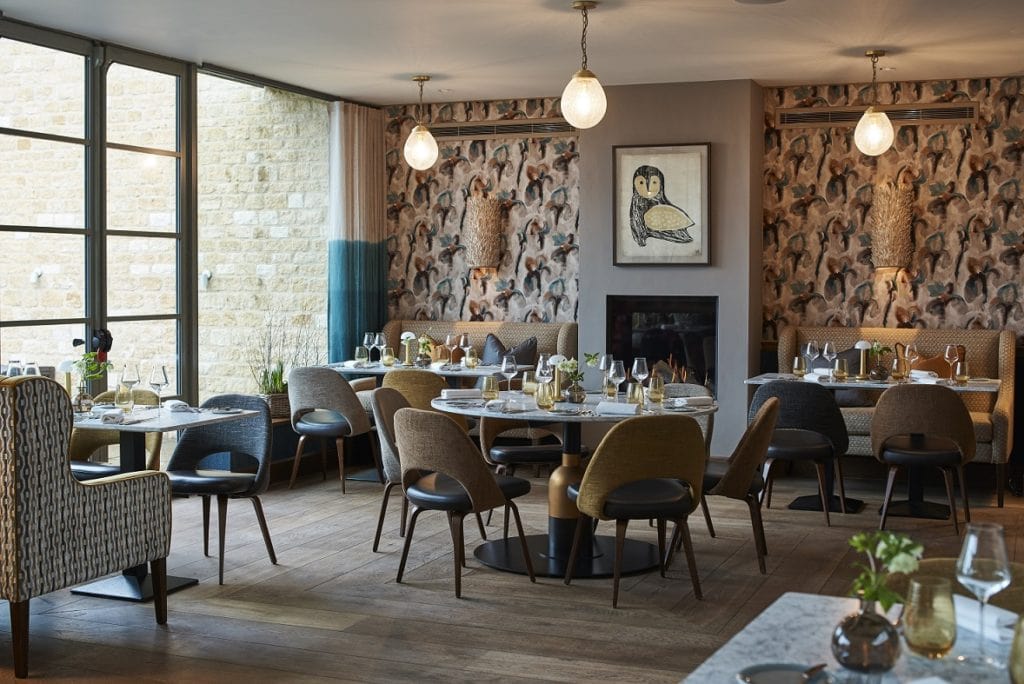 The Back Garden
Something of a garden to table concept, Dormy's restaurant 'The Back Garden' uses seasonal, sustainable ingredients, such as high welfare rare breed meats and responsibly cultivated veg and grains. Many of which are actually grown in the hotels 'back garden'.
The seasonal changing menu includes British favourites with fresh ingredients. No nonsense, delicious food.
Not that the main restaurant wasn't chilled enough but for an even more relaxed dining experience with sharing platters, pub grub and traditional roasts, you can nip into 'The Potting Shed' (not actually a shed!) for all day dining.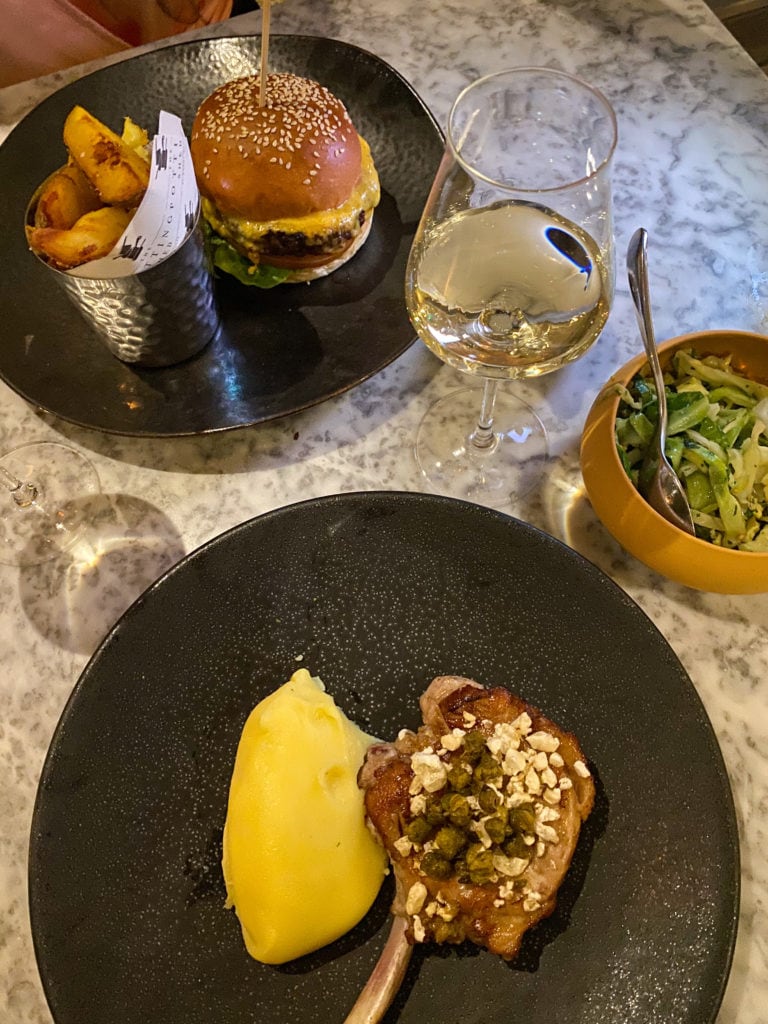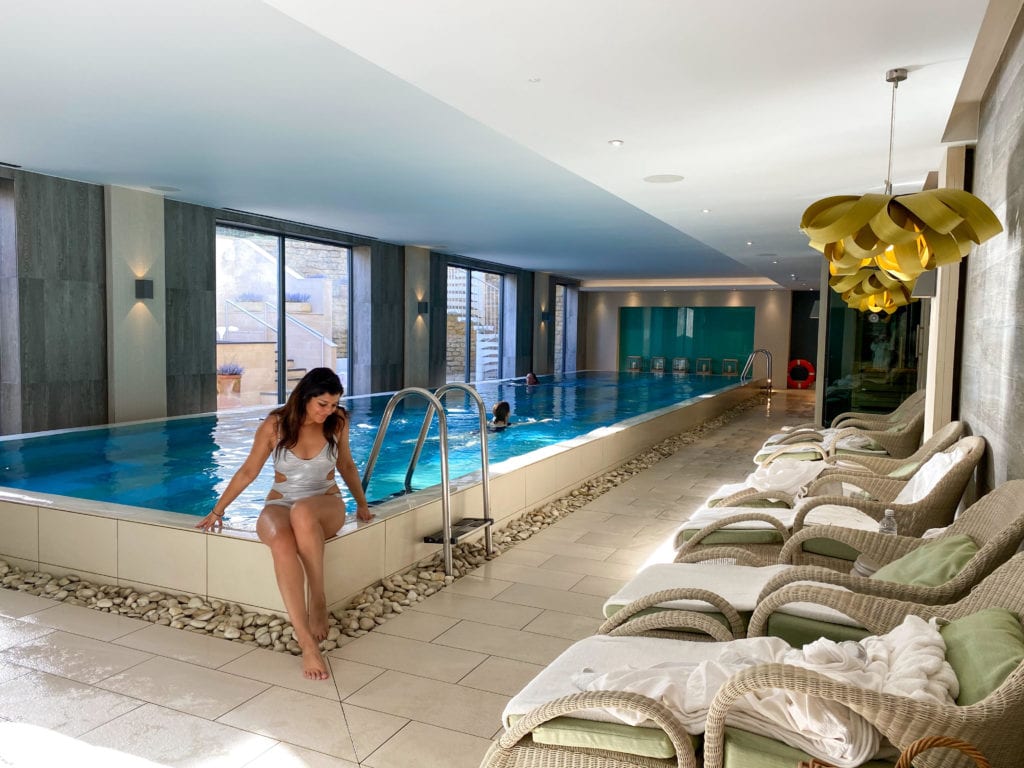 The Spa at Dormy
As if six tranquil treatment rooms, fitness room, luxury heated indoor pool and outdoor hydrotherapy hot tub wasn't enough. Add to that a full thermal suite with various rooms and areas like the salt steam room and Finnish dry heat cabin, the spa at Dormy is the perfect place to completely unwind and leave the real world behind.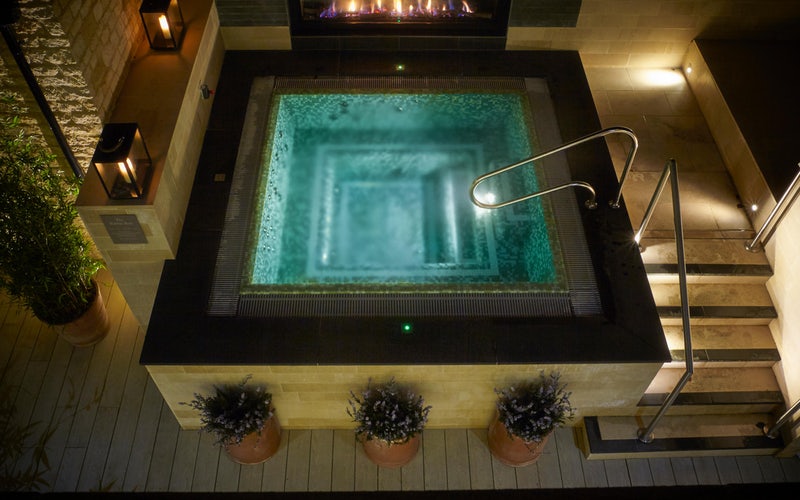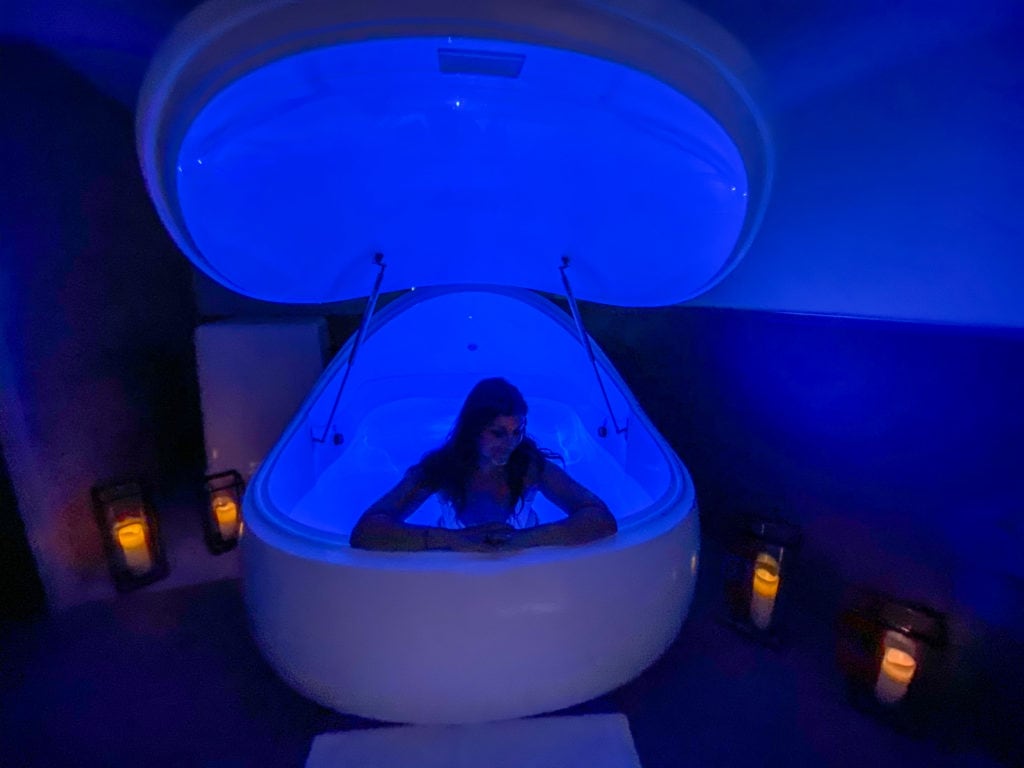 Floatation Experience Treatment
I was lucky enough to be able to try out the new floatation experience (pictured above) where your body is immersed into a floatation tank filled with 1000L of water and 500kg of epsom salts.
At first I liked the feeling of completely naturally floating in the water, but didn't really understand what the purpose was. Then after a couple of minutes it felt incredible, like a surreal state of complete relaxation. Some have likened it floating in a mothers womb and I (from what I remember haha!) totally agree.
The gently undulating warm water creates a feeling of total buoyancy and as you almost drift off to sleep it gives you an immense feeling of well being. It was a truly magical experience. I would definitely recommend it.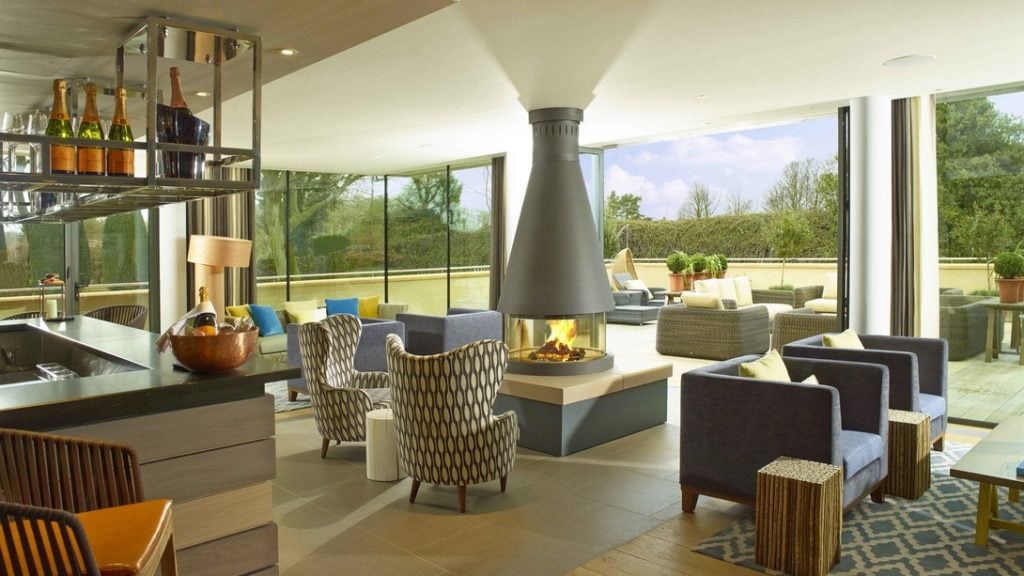 That's all from Dormy House for now. For information and prices check out the Dormy House website
For more of Bonnie's travels around the UK click here. If you enjoyed the blog please leave a comment below. Or head over to my You Tube to watch the vlog!
See you next time. Bon Voyage xx